Ifield
Crawley, West Sussex

Client

Homes England, Wellbeck Land, Rydon, Wates

Sector

Planning & Development

Location

Crawley, West Sussex

How we helped
@
Johnny Clayton joined Carter Jonas in July 2018 to head up the Masterplanning and Urban Design practice across the UK. Johnny is a Masterplanner and Urban Designer, with a broad skills base and over 16 years of project experience encompassing conceptual design, masterplanning, urban design, detailed design and project implementation. His particular specialism and passion is for strategic land projects including new settlements, but also urban mixed-use regeneration schemes. Johnny is also a Chartered Landscape Architect since 2008.

Johnny is inspired to create new sustainable communities and places through a well-considered, innovative and forward thinking process of design, with a strong respect for history and place. He is highly focused on pursuing pioneering design solutions and techniques to improve the sustainable credentials of new developments.
Further to his work at Carter Jonas, Johnny is CEO of YEP Global, an events organisation with Chapters throughout the UK and overseas. YEP has over 5,000 members and holds over 50 events per year, focused upon the property and construction industries.
I can provide advice on: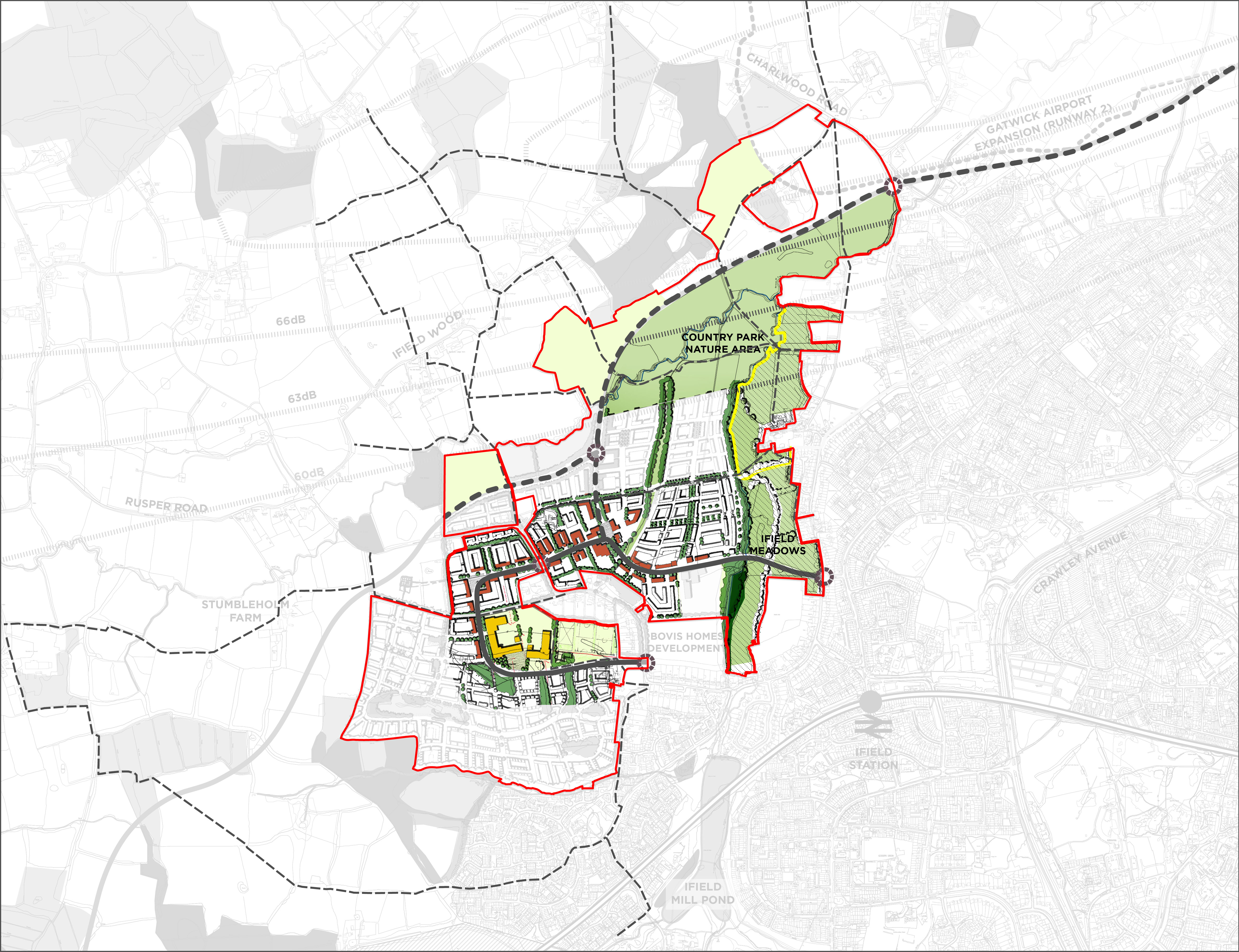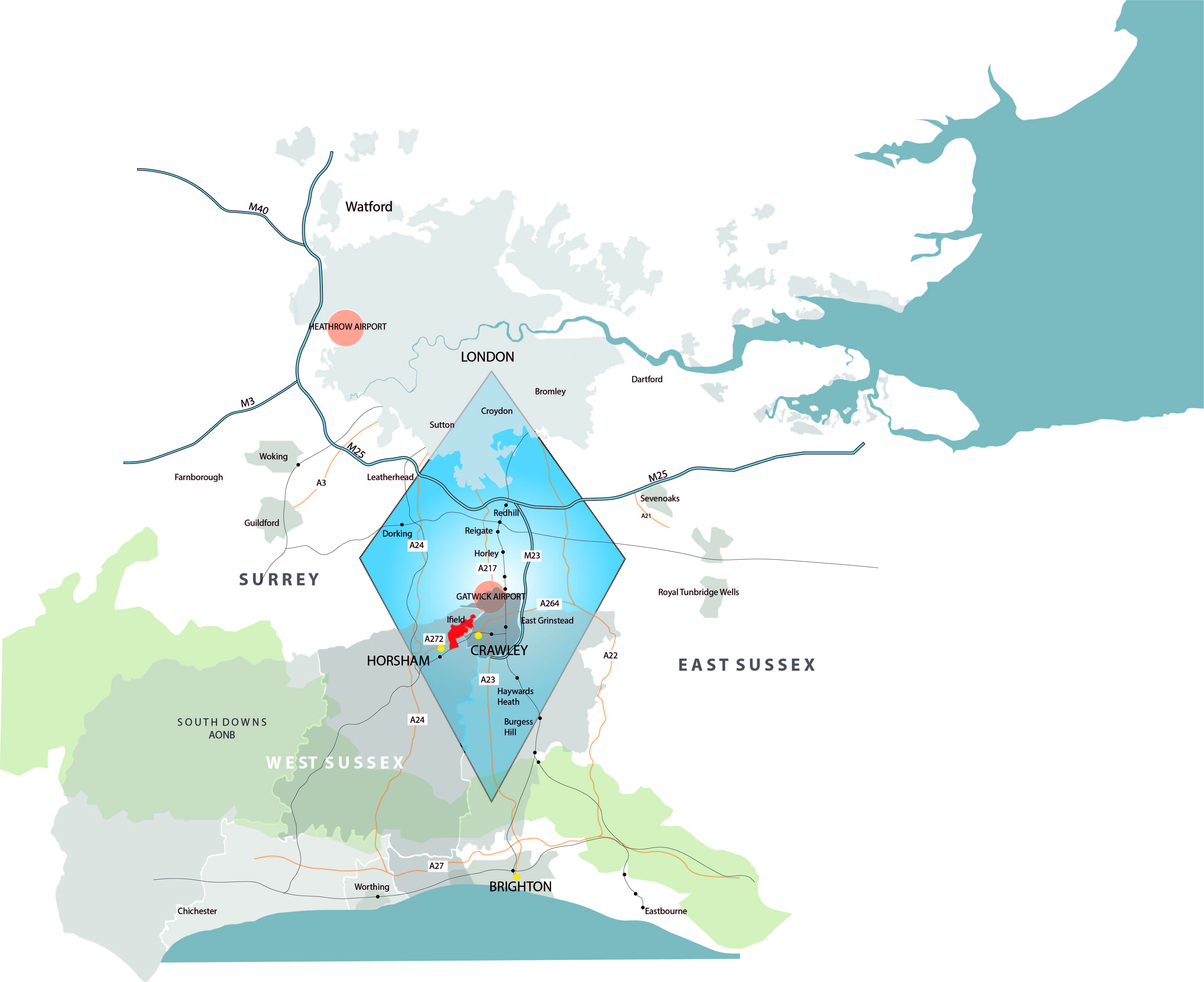 Crawley was a classic 1940s new town with nine distinct neighbourhoods surrounding the urban centre and a large industrial estate separating the town from Gatwick to the north.
Since the original town's completion, five further neighbourhoods have stretched its boundary. Today there is little room left for expansion, except land to the west of Ifield which has mostly been owned by the government since new town days.

Carter Jonas have been commissioned by a consortium of Homes England, Welbeck Land, Rydon and Wates to plan this 190 ha. site as a comprehensive urban extension of the town. This includes taking note of Gatwick Airport's planned expansion, the proposed West Crawley Relief Road, a complex flood relief strategy, and protecting the setting of old Ifield village. The proposals are for: over 3,000 homes (of which 40% will be affordable); 1,000 jobs; three schools and a local centre; set in over 50% open space. Within the extension, care has been taken to protect the setting of ancient woodland and other important wildlife sites.