Strategic Land
Brockworth

Sector

Planning & Development

Location

Brockworth

How we helped
@
@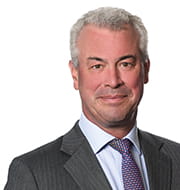 James Bainbridge
FRICS
Partner - Head of Planning and Development Division
01865 404437
email me
about James
James is Head of the Planning and Development at Carter Jonas and is based out of our London and Oxford offices. James advises clients on proposed development projects throughout the south of England. He has over 20 years experience in residential and mixed use development acting for private, corporate, institutional, charity and public sector clients. This includes site identification, project management of planning and development strategies, valuation and viability appraisals, marketing and sale of development opportunities. He has specific expertise in options, promotion agreements, joint ventures and landowner agreements. James has been involved in sites ranging from new settlements to city centre regeneration and smaller provincial and rural schemes, and also provides expert witness and independent expert valuation services for dispute resolution.
I can provide advice on:
Land Assembly
In late 2008, on behalf of an institutional client, Carter Jonas purchased a strategic land opportunity at Brockworth, near Gloucester. The land extended to around 82 acres, lying within the Green Belt and in agricultural use.
Carter Jonas then entered into negotiations for our client to take a Promotion Agreement over an additional 90 acres of land in the immediate area. However, the land was sold to a Private Equity Fund in 2010.
Carter Jonas subsequently negotiated a landowners' Collaboration Agreement on behalf of our client with the Fund. The agreement provided that the landowners would jointly promote their combined landholdings for development with the objective of securing an outline planning permission before implementing a disposal strategy that would optimise the value and benefits to be derived by each landowner.
Since then, Carter Jonas have project managed the promotion of the land for development and its release from Green Belt, and the successful submission of an outline planning application for a mixed-use development, including 1,500 new dwellings.
Strategic Planning
In December 2011, the Gloucester, Cheltenham, and Tewkesbury joint Planning Unit included the proposed development as an option for growth in its first Core Strategy consultation. At around the same time, the Green Belt Review was published with the conclusion that the land at Brockworth, south of the A417, contributed little or no function to the Green Belt, and recommended that it could be released from the Green Belt if required to meet local housing requirements.
In October 2013, the JPU published its draft Core Strategy identifying the proposed development area at Brockworth as a strategic development site to provide around 1,500 new dwellings. This proposed allocation was confirmed when the JPU published its pre-submission draft Core Strategy for consultation in June 2014 and again when the draft Core Strategy was submitted to the Secretary of State in November 2014.
The Examination in Public of the draft Core Strategy opened in May 2015 with Hearings programmed through to late July 2015. The Examination was suspended that autumn and resumed in early 2016, before being suspended again. In February 2017, the Councils published main modifications to the draft Core Strategy and the Examination is due to resume in the summer.
Planning Application
Meanwhile, in December 2012 our clients submitted an application for 'outline planning permission for mixed-use development of up to 1,500 new dwellings, including extra-care housing, community facilities including A1, A2, A3, A4 and A5 local retail shops, B1/B8 employment uses, D1 health facilities, and formal/informal public open space was submitted to Tewkesbury Borough Council.
There was then a period of considerable delay in TBC processing the application on the basis that Officers would recommend refusal of the application until the JCS process was further advanced.
As noted above, the JPU published its pre-submission draft JCS in June 2014 and subsequently, officers agreed to take the application to committee in August 2014 with a recommendation for approval.
In August 2014, Tewkesbury Borough Council resolved to grant planning permission subject to the completion of a S.106 Agreement and referral of the decision to the Secretary of State as it would involve development in the Green Belt.
In November 2014, the Secretary of State confirmed that he wished to call in the application for determination. A Public Inquiry to determine the planning application was held in July/August 2015, and subsequently the Secretary of State granted planning permission for the proposed development in February 2016.
Proposed Sale
In late 2016, Carter Jonas and joint agent Bruton Knowles offered two initial phases of development for 135 and 225 new dwellings respectively for sale on the open market. After competitive bidding by national housebuilders these phases are now 'under offer'.
During this period, Carter Jonas have also helped the landowners to manage the discharge of pre-reserved matters application conditions, S106 requirements and scoped the initial infrastructure required to open up the site.