Central London Net Effective Rents Monitor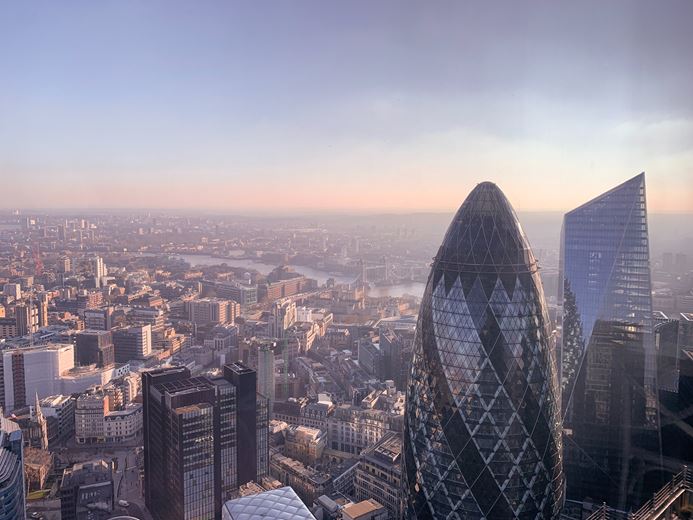 Changing market conditions are often reflected in the prevailing level of rent free incentives well before any movements in headline rents, particularly when demand and take-up are declining.
Our Net Effective Rent Index illustrates the combined impact of changes to both headline rents and the typical length of rent free periods across 22 key central London districts. The index also reflects different lease lengths by providing analysis of five and ten year leases, which has a significant impact on the net effective rent for each district.
Note: the impact of the timeframe for the ingoing tenant to carry out its fitting out works has not been factored into the Carter Jonas net effective rent analysis simply because the timeframe will be influenced by the quantum of space to be leased.
Net effective rents – the headlines
Our rental index shows that prior to the COVID-19 crisis, prime net effective rents across central London increased by an average of 5.2% from Q2 2019 to Q2 2020 (assuming a five-year lease). This was principally driven by headline rental movement, with prime headline rents across central London increasing by 4.4%, not far below the figure for net effective rents.
Since the COVID-19 crisis began, net effective rents in central London have fallen noticeably. However, in contrast to the pre-COVID-19 trend, this movement has been driven by longer rent free incentives rather than lower headline rents (as is normal in a downturn, with landlords preferring to offer greater incentives than to reduce headline rents).
Rent free periods have expanded by 3-5 months for a 5-10 year lease since the start of the COVID-19 crisis. This takes the typical rent free across most central London districts to 12-16 months for a five-year lease and 25-29 months for a ten-year lease. In Docklands, rent free periods are a little higher, at 14-18 months for a five-year lease and 26-31 months for a ten-year lease.
Therefore, although prime central London headline rents have fallen by only -1.0%, net effective rents have fallen by a much steeper -5.9% (assuming a ten-year lease) over the 12 months to Q2 2021. For a five-year lease the fall is an even greater -8.0%. As a result, net effective rents are now below their level of three years ago (See Figure 1).
The City of London, Midtown and the West End have all seen similar rates of overall decline during the last year, with prime headline rents falling by nearly -1% and net effective rents falling by an average of -6% (ten-year leases) and circa -8% (five-year leases).
However, East London (including Docklands) has seen a much sharper fall, with prime headline rents falling by -3.2%, and net effective rents falling by -7.0% (ten-year lease) and -9.7% (five-year lease), over the same period.
Figure 2 illustrates the difference in rental performance between the four main central London markets, in terms of prime headline and net effective rents.
Detailed by submarket
The diagram below details our view of current prime headline and net effective rents across the key central London submarkets.
Outlook
As COVID-19 restrictions ease and economic output moves back towards its pre-recession level, we are seeing occupier confidence returning to the market. As a result, both the volume of transactions and the average deal size within the central London office market are increasing.
Whilst this is encouraging, it will not prevent a further fall in net effective rents. We expect occupier demand to remain depressed until there is greater certainty over future working patterns. Vacancy rates are likely to rise further, especially for second-hand poorer quality stock, in tandem with reductions in advertised rents.
Our index shows that the impacts of the COVID-19 crisis to date have mainly taken the form of rising rent free periods. However, we are already seeing reductions in advertised rents for poorly specified accommodation as occupiers increasingly focus their searches on quality space.
Higher quality stock will not be immune, particularly as occupiers shrink their occupied estates, and seek to sublet the surplus where this cannot be disposed of through lease breaks or expiries. We believe that as vacancy rises and landlords increasingly need to compete with 'grey' tenant-marketed space, the decline in advertised rents will move up the quality curve, and will be reflected in our index in the coming quarters.
Despite this, we remain optimistic about demand for office space in the medium term, and with a constrained level of new development, we are likely to see a shortage of premium quality space emerge. This will limit the extent to which net effective rents fall at the prime end of the market.
For further information, or to speak to one of our central London office professionals, please contact us.
@
@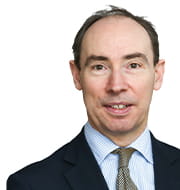 Michael Pain
MRICS
Tenant Advisory - London
020 7016 0722
email me
about Michael
@
Daniel Francis
Head of Research
020 7518 3301
email me
about Daniel
Michael is Head of Carter Jonas' London Tenant Advisory Team and specialises in providing office search, lease negotiation, relocation management, rent review and lease restructuring consultancy services to office tenants based in Central and Greater London. He has over 20 years experience and his clients include international corporates such as Hitachi, Warner Bros and Hackett, not for profit organisations such as The Overseas Development Institute and The Nursing and Midwifery Council as well as owner-managed businesses including Wavex Technology, Credo Business Consulting and Turley Associates.
The range of consultancy services provided by Michael and his Team include advising on office availability, rents and rent free periods, undertaking property searches, representing tenants in lease negotiations, developing office relocation project plans, timetables and budgets and project managing each stage of the relocation process, including overseeing the pre-contract due diligence, and co-ordinating the activities of all those consultants who will be involved in the office move.
I can provide advice on:
Daniel Francis has been Head of Research at Carter Jonas since 2018. He is responsible for delivering the firm's programme of market and topic-based research, providing clients with the insight they need. Daniel's main focus is the commercial market, and he works closely with his rural and residential research colleagues.

Daniel is a member of the Investment Property Forum and the Society of Property Researchers.
I can provide advice on: