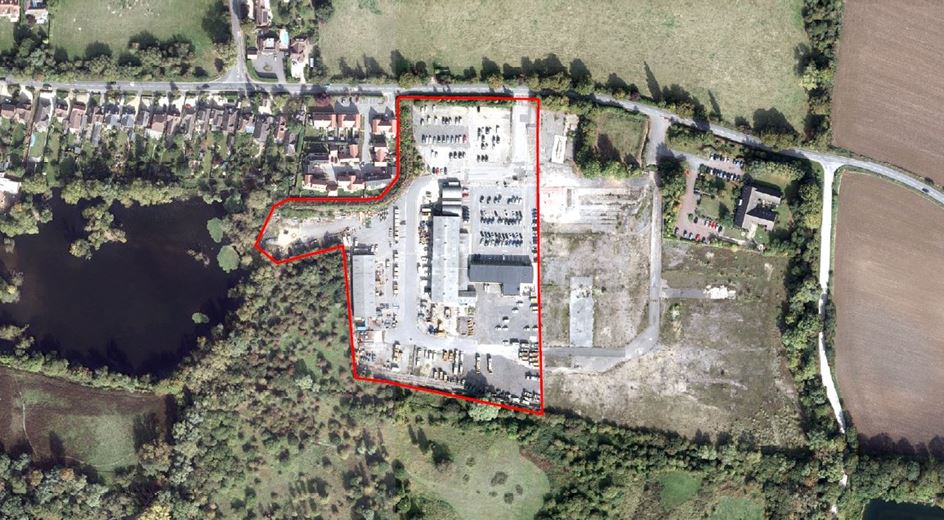 sold
Sutton Courtenay, Abingdon OX14
Sutton Courtenay, Abingdon OX14
RESIDENTIAL DEVELOPMENT OPPORTUNITY
A significant residential development opportunity covering approximately 7.28 acres (2.95 hectares) with outline planning permission for 91 new residential dwellings on the edge of Sutton Courtenay.
LOCATION
The Property is situated to the immediate south of the B4016 (Appleford Road) and provides strong transport links to the A34 and the national motorway network beyond. Sutton Courtenay is a village on the River Thames in central Oxfordshire, sitting within the administrative boundary of Vale of White Horse. The Property is approximately
two miles south of Abingdon-on-Thames where a full range of amenities can be found, including national retailers, restaurants and leisure facilities. The Property is two miles from Culham train station and five miles from Didcot Parkway train station and as such is well located for commuting to Oxford and London (Paddington in approximately 40 minutes). The village offers a range of accessible facilities including Sutton Courtenay Church of England Primary School, All Saint's Church, village shop, three public houses and
other facilities. The Culham Science Center is 3 miles to the north east and provides an extensive range of employment opportunities.

THE PROPERTY
The Property is now vacant having been used by a plant and machinery hire business until recently. It comprised areas of hardstanding used for parking and storage and a number of associated buildings and temporary structures used for storage and ancillary office facilities. It formerly made up part of the headquarters for Amey plc, together with land to the immediate east where a scheme for 104 dwellings (approved in April 2013 – "Phase 1") is currently being built out by Persimmon Homes.
• The northern boundary is formed by the B4016
(Appleford Road)
• The eastern boundary lies adjacent to Phase 1
• The southern boundary lies adjacent to open countryside
• The western boundary is irregular and sits adjacent to existing residential development on Amey Close, together with further open countryside. The vendors will deliver the Property clear of all existing structures and hardstanding together with remediation works of all known contamination under taken. It has been established with the Vale of White Horse District Council (VWHDC) that these works do not constitute the
commencement of development.

PLANNING
The Property is a second phase of a larger original
development scheme for which outline planning permission for 195 dwellings was initially granted in April 2013 (P10/V1907/O), with Reserved Matters Approval granted in December 2015 (P14/V2061/RM). Having sold Phase 1 to Persimmon Homes in 2015, the Vendors submitted a new outline planning application, in respect of the Property (Phase 2), for 91 new dwellings (to include the creation of a new access direct off Appleford
Road) earlier this year. Resolution to grant outline planning permission was made, subject to the completion of a Section 106 Agreement, at the
VWHDC Planning Committee on 11 July 2018 for:
"Residential development of 91 dwellings and associated access" (Planning Ref: P18/V0069/O)
All matters are reserved except for means of access to the development. The planning permission will be governed by a Section 106 Agreement. The Agreement will provide for the
delivery of 35% affordable housing and a range of financial contributions.
The planning permission will contain a number of conditions.

THE PROPOSED DEVELOPMENT
The development proposed as part of the outline planning application comprises:

• Clearance of facilities on the Property
• Residential development of 91 dwellings
• Formalising access off Appleford Road to serve the proposed residential development

FURTHER INFORMATION
A Data Room has been prepared to accompany these particulars and includes all relevant planning, technical, legal and end sales information, as well as bidding guidance. Prospective purchasers should note that the Vendors will expect them to have obtained and carefully considered the contents of the Data Room prior to submitting their offer.
www.applefordroad-suttincourtenay.com

VAT
VAT will be chargeable on the Sale Price

METHOD OF SALE
The opportunity is offered for sale freehold with vacant possession by informal tender. Unconditional offers are sought. The Vendors may consider the provision of overage as a part
of offers received. Offers should be received by email in accordance with the Bidding Guidance contained on the Data Room and received
by 12 noon on Thursday 25th October 2018, marked "Sutton Courtenay Tender".

VIEWING
The Property may be viewed from the highway. Parties wishing to walk the site should arrange an appointment with
Key Property Details
Carter Jonas reference

PDS180008
Search similar in neighbouring areas
Thinking of selling?
FIND OUT WHAT YOUR PROPERTY IS WORTH