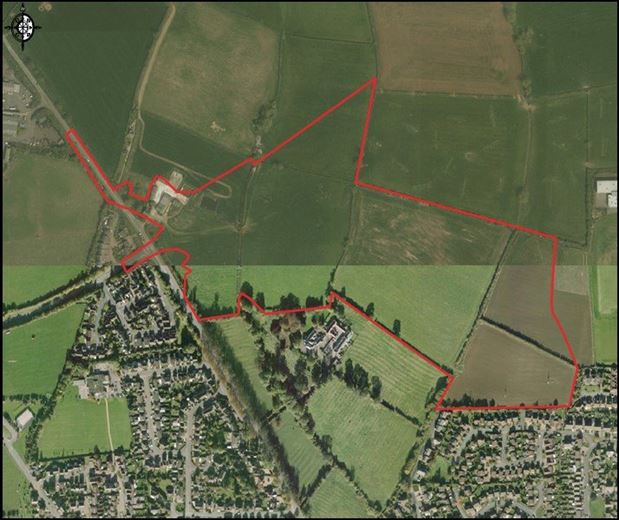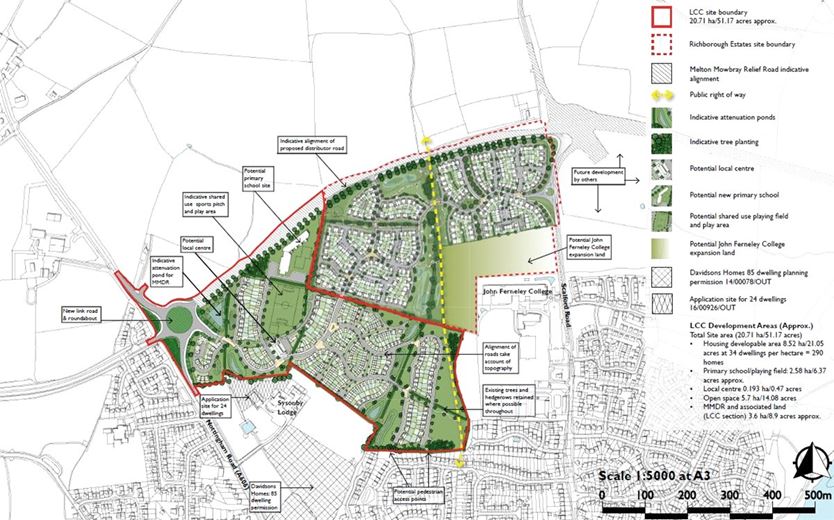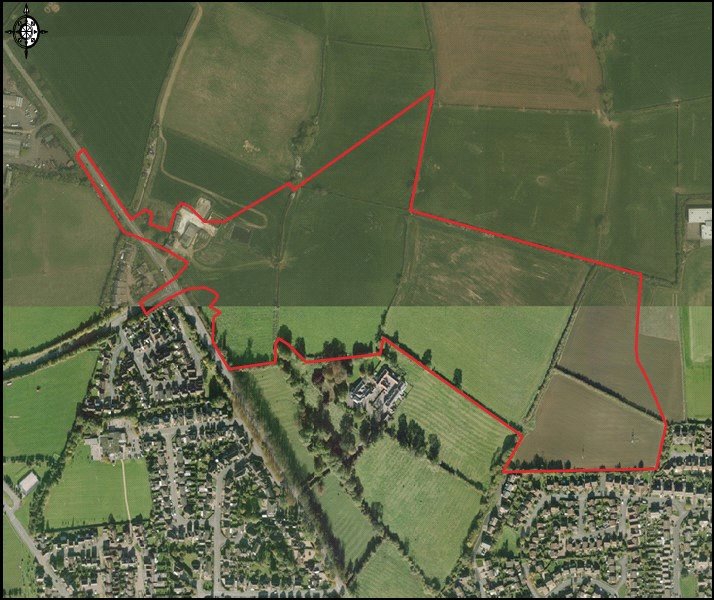 Nottingham Road, Melton Mowbray LE13
Nottingham Road, Melton Mowbray LE13
Freehold | 41.9 acres (16.9 hectares)
Residential Development Opportunity
For Sale by Informal Tender
Outline Planning Permission for up to 290 dwellings
Site extending to approximately 41.85 acres (16.94ha)
Informal Tender 12noon on Friday 17th January 2020
THE OPPORTUNITY
The residential element of the site is being offered for sale freehold.
The primary school site to be excluded from the sale.
The sale to be concluded by way of an informal tender. Tenders to be received by 12 noon on Friday 17th January 2020.

LOCATION
The site is located to the north of Melton Mowbray and accessed from the A605 Nottingham Road.
The development forms part of the 'sustainable neighbourhood' serviced by the Melton Mowbray distributor road (MMDR).
Melton Mowbray has a wide range of shopping, leisure facilities and schools together with an integrated transport system including the main line railway station some 1.4 miles away.

PLANNING
Melton Mowbray Council have entered into a resolution to grant planning permission reference No. 18/00359/OUT for up to 290 Class C3 residential dwellings, along with a local Centre
comprising 200m2 GEA for Classes A1, A2, A3, A4 and A5 use. In addition, the consent provides for a further 250m2 GEA of Class B1 business floor space, Class D1 primary school, along with open space and associated infrastructure.
The residential element includes a policy complaint 17.5% affordable housing provision.
All matters reserved except access.
A Section 106 Agreement will be entered into. A draft copy along with anticipated costs can be found within the Microsite.

THE SITE
The site extends in total to approximately 16.94 hectares (41.85 acres) currently comprising rolling country farmland with a limited number of agricultural buildings.
The future access to the site will be from the proposed MMDR from Nottingham Road. Access for construction vehicles can be obtained from Nottingham Road.
There are no particular defining features on the site.

COMMERCIAL TERMS
Residential Site
The site is being offered for sale freehold, with the benefit of Outline Planning Permission for up to 290 dwellings.
The Developers to advise which form of construction they intend to use.

The Local Centre
LCC's preference is to retain the land reserved for the Local Centre which they themselves will develop and retain within their Corporate Asset Investment Fund.

Primary School Site
The site for the primary school will be retained by Leicestershire County Council. The developers to be responsible for ensuring the site can be fully serviced whether it is retained for primary school or additional residential if the primary school is moved elsewhere on the larger site.
If the site becomes residential, the developers will not be responsible for any additional Section 106 costs that will become payable.

Melton Mowbray Distributor Road
Funding has been received for the MMDR and it is anticipated the roundabout on the Nottingham Road end and appropriate roads will be sufficient to service the site to be completed by 2021-2022.

Homes England Funding
LCC have secured funding from Homes England to facilitate enabling works to include the construction of a new haul road, diversions of overhead cables, demolition of farm buildings and address ecological and archaeological factors impacting the site.

SITE ACCESS
Leicestershire County Council will implement a temporary haul road which will join the northern boundary of the site.
Leicestershire County Council will also be responsible for the removal of this road, which will be completed by March 2021 in accordance with the terms of the LAAC Funding Agreement.

FUTURE ROUNDABOUT
Leicestershire County Council's Highways Department will implement the proposed round-about, as per the Illustrative Masterplan included within the Microsite.

TENURE
The site is being offered freehold with vacant possession, preferably by way of a lease, with the exception of the local center and the primary school site which will be retained by Leicestershire County Council.

VALUE ADDED TAX
The site has not been opted for VAT and will, therefore, not be payable.

DATAROOM
A dataroom, in the form of a Microsite, has been created and includes a substantial amount of planning, technical and legal documentation.
A Phase II Ground Investigation Report will be issued ahead of the Informal Tender date.
Access details can be obtained from the selling agents.

TENDER
All tenders must be received at Leicestershire County Council's offices in an envelope provided by them marked on the outside 'tender for Sysonby Farm Nottingham Road Melton Mowbray' by 12 noon on Friday 17th January 2020. Leicestershire County Council reserve the right not to accept the highest, or indeed, any offer.

TIMINGS
• Informal Tender Date: 12 noon Friday 17th January 2020
• Post-bid interviews: week commencing Monday 20th January 2020
• Preferred bidder selected on or by Monday 3rd February 2020
• Exchange; on or by Tuesday 31st March 2020

FURTHER INFORMATION
Should you require any further information please contact either:
Mathew Forster on 01223 326540 alternatively you can email on mathew.forster@carterjonas.co.uk
or
Nick Muncey on 01223 326817 alternately you can email on nick.muncey@carterjonas.co.uk.
Key Property Details
Location

Greenfield

Mixed Use

Immediate Land
Plot Range

201+ Plots
Use

With Planning

Houses

Affordable
Tenure

Freehold
Size of land

41.9 acres

(16.9 hectares)
Carter Jonas reference

PDE190017
Search similar in neighbouring areas
Thinking of selling?
FIND OUT WHAT YOUR PROPERTY IS WORTH