Carter Jonas Response to 2013 Finance Bill
Date of Article

Dec 12 2012
Keep Informed
Sign up to our newsletter to receive further information and news tailored to you.
Sign up now
Government confirms stamp duty hike and imposes CGT charge on non-natural persons holding residential property worth more than £2m
Prime Central London to see surge in activity in sub-£2m market
London, 12 December 2012, The publication of the 2013 Finance Bill yesterday saw confirmation of the rise in stamp duty land tax (SDLT) to 15 per cent on residential property purchased by non-natural persons (NNPs) for more than £2million, as well as the introduction of an Annual Residential Property Tax (ARPT).
HM Treasury announced that the 15 per cent SDLT charge would be introduced on 1 April 2013, plus an ARPT charge of £15,000 to £140,000 on any residential property over £2m that is owned by properties held by NNPs, which includes any company or corporate 'vehicle'.
However, 'legitimate' property businesses - developers, traders and rental businesses, as well as social landlords - with more than two years' trading history, will be exempted from this levy and stamp duty land tax for these properties (worth over £2m) will remain at 7 per cent.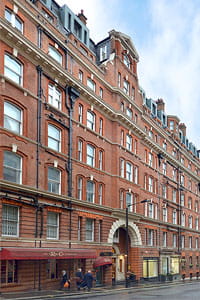 "We are relieved that CGT will only come into practice on properties purchased after April 2013, as opposed to a retrospective 'claw-back' as initially feared, comments Ashley Coleman, head of residential at Carter Jonas's Mayfair office. "However, this may be a bitter pill to swallow for international clients who seek to acquire their residences through a company for the sake of anonymity. Privacy will now come at a price."
"Continued international investment is crucial in order to support the growth of the UK economy and we are thankful that the Government has safe-guarded legitimate investment in the residential market. We are confident that the Prime Central London (PCL) property market will continue to be driven by global wealth due to its safe-haven status and the unrivalled cachet that ownership of a residence in the capital still holds."
"We anticipate that the £5m plus market in PCL will continue to perform relatively well and the additional taxation, although a thorn a side of the super wealthy, will ultimately not diminish London's global appeal. We do expect more sensitivity around the £2-3m market but more importantly, a surge of activity in the sub-£2m residential property market as NNPs will be inclined to invest in several residences under £2m to avoid the increased punitive tax, yet still reap the strong appreciation potential which makes PCL such a desirable location in the international market place."
To read the full Finance Bill 2013 please click here.
[IMAGE: Hay Hill, Mayfair W1J, Asking Price £1,150,000 more details ]