Partner elected National President of CAAV
Date of Article

Jul 17 2012
Keep Informed
Sign up to our newsletter to receive further information and news tailored to you.
Sign up now
July 17 2012, Simon Pallett, a partner in the rural team at Carter Jonas has been elected National President of the Central Association of Agricultural Valuers (CAAV).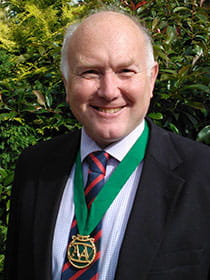 CAAV members practise throughout England, Wales and Scotland, providing professional advice and valuation expertise on issues affecting the countryside and to current or prospective owner occupiers; tenants and landlords; public authorities; lenders; farmers; estate owners; and conservation bodies. While many CAAV members belong to other professional bodies it is their CAAV membership that confirms their specialism in advising upon agricultural and rural matters.
"This is a tremendous honour for me and for my firm because CAAV plays such an important, but often unseen, role in UK rural life and has an influential consultation role in shaping government strategy" explains Simon, who will hold the post for a year.
"Property values can be tremendously important in a wide variety of activities that go far beyond simple sale and purchase transactions. Valuations for rent, probate, or insurance purposes need to be accurate and backed by professional qualification and CAAV is widely recognised as the body that proves such credentials"
Simon graduated from Reading University in1977 with a first in Estate Management, and after completed his training in Evesham moved to Newbury in 1979 to join his father John Pallett at A W Neate & Sons, becoming a partner in 1981. The firm grew and merged with Dreweatts to become Dreweatt Neate in 1987 where he subsequently headed the Rural Division. In 2009 the firm merged with Carter Jonas.

Simon has been a past chairman of the Berks and Oxon Rural Valuers Association, and long-standing CAAV Council representative and past chairman of the Property Committee. He is also a past chairman of the RICS Rural Valuation Committee, is a member of Arbrix, an independent body providing professional career development for arbitrators, and is on the RICS President's arbitrators' appointment list.

In the course of a wide range of work throughout central southern England, Simon specialises in farm and estate management, rural property sales and purchases, valuations, landlord and tenant work and regularly acts as an arbitrator or expert witness. Conducting sales by auction of property and farming machinery is a particular interest.

Simon takes an active role in the Newbury and District Agricultural Society who organise the Royal County of Berkshire Show each September and was their youngest chairman (aged 31), serving for many years as Chairman of the Board of Management.