Jane Barlow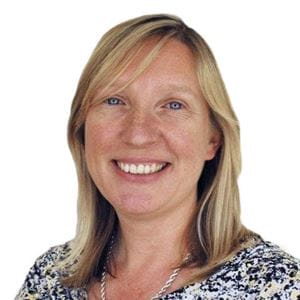 I am a rural practice Surveyor having studied Rural Estate Management at the Royal Agricultural Collage. I qualified whilst working at Bell Ingram, a firm of mainly Scottish land Agents who have a speciality utility team acting on behalf of water, electric and other utility operators. After qualifying I spent 3 years in Birmingham at GVA Grimley during the telecoms peak roll out time, and specialised in portfolio management of existing mast sites dealing with lease renewal and rent review and site share applications on behalf of Orange. I then moved to United Utilities Water Company in the North West where I stayed for 15 years, managing a team to co-ordinate enabling access to private land for water projects. Prior to joining CJ I spent 2 years at Dalcour McLaren, again acting on behalf of predominantly water clients.
What attracted you to Carter Jonas?
I have worked in the infrastructure sector for some time and saw a change in client requirements, from purely seeking advice on obtaining access, to private land for their capital works programs, to needing wider property advice such as Valuations and Property Management. Carter Jonas has an excellent reputation for quality property services as well as an experienced infrastructure team and so seemed to offer the opportunity for me to help to grow the infrastructures team using my experience teamed with CJ's property expertise.
Tell us about your journey with Carter Jonas so far.
I joined in November 2017 and spent some time with the Birmingham office infrastructure team to obtain a good understanding of how the team and CJ operate as a firm. I have been involved in a number of successful tenders for new utility clients and have spent a good proportion of my time working in the mobilisation team for the Highways England property management contract. It has taken 12 months to fully mobilise the HE contract which has been extremely challenging and rewarding to establish a team of 15 spread across 3 offices.
What does a typical day look like for you?
I am still very involved in the Highways England contract and my days are varied, ranging from dealing with escalated issues with tenants to preparing reports for Highways to update on our progress as well as managing sub projects such as tree management and capital works. I also manage part of the Network Rail contract and so have a varied range of issues to deal with as well as spending time on business development opportunities for CJ in the North West where I am based.
Describe your work environment and culture.
I am associated to the Leeds office but spend most days working at home in the North West or at client meetings. The Leeds infrastructure team are really engaging to work with and the office space is very modern which makes a refreshing change to some of the offices I have worked in previously!
What skills are required to be successful in your role?
I need to be organised, communicate well and able to think outside of the box. In order to develop new business and mobilise a large contract, I have also had to quickly understand how Carter Jonas operates and have built great relationships across the business in IT, client accounts and contract management.
What is your favourite part about working for Carter Jonas?
The people; the team we have built on Highways England are all fantastic and their professionalism really impresses me. I also get excellent support and encouragement to develop further from Mark Hall-Digweed and Charles Hardcastle and enjoy working with like-minded people across the business.
What has been your career highlight at Carter Jonas?
Working on and being successfully awarded a tender for a new client for CJ; it was a really technically challenging tender and I enjoyed showcasing the quality service that CJ has to offer.
If you could switch jobs with anyone else at Carter Jonas, whose job would you want?
I quite enjoy looking at processes and systems, so a swap with Sam Ellis-Cosgrove, Head of Contract Management, would make a pleasant change from surveying after 20 plus years!
What other activities do you join in?
I attend the Birmingham or Leeds office socials when I can.
What are your goals for Carter Jonas Vision 2025?
I am looking to assist with the vision 2025 by looking at new opportunities for infrastructure business in the North West.