Property auctions
As part of our wider sales service, we work with many of our clients to sell their property assets at auction – and now, as well as farms and land, we help clients to sell residential, commercial and development assets. We have auction experts in house who can organise and run the auctions.
Selling a property at auction can offer many benefits over the more common method of selling by private treaty. The main reason is that it offers both the vendor and purchaser far greater certainty; upon the fall of the hammer in the auction room both parties are legally bound, and contracts are exchanged, with completion of the sale normally taking place four weeks later.
As a result, we often find that a sale by auction is favoured for unusual properties, including those that require a lot of work, because it removes the uncertainty of further negotiations taking place after agreeing the initial sale.
Find out more about the auction room as a selling method in our Rural View article 'Caution at Auction'
RECENTLY SOLD AT AUCTION BY CARTER JONAS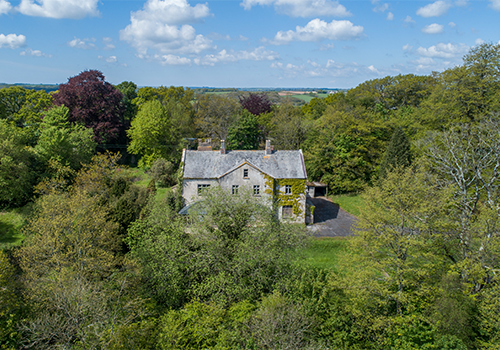 Strawbridge, Hatherleigh, Devon
Sold at auction in July 2019 for £610,000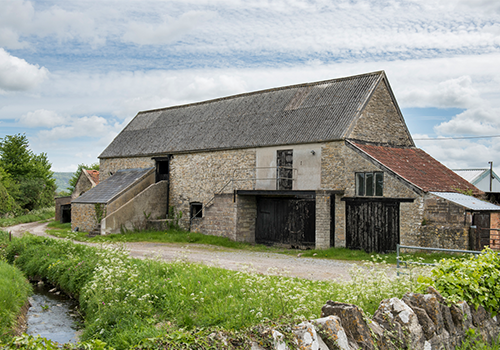 Barn at Stream Farm, Axbridge, Somerset
Sold at auction in July 2018 for £200,000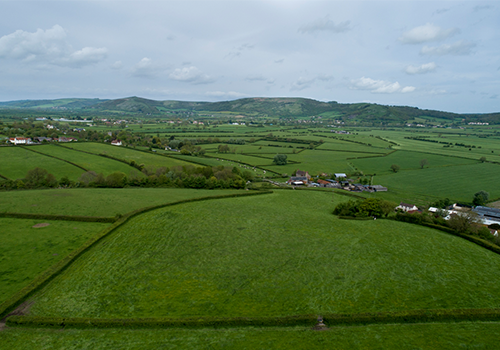 15 acres of land at Brinscombe, Axbridge, Somerset
Sold at auction in July 2018 for £100,000
---
HAY AND STRAW AUCTIONS
Farms throughout southern England with straw and hay for sale count on the auction system to achieve the best price for their product.
Over the past 50 years we have established a national reputation for our fodder auctions, notably the Newbury Hay & Straw Sale, which attracts buyers from all over the country. Over 5,000 tonnes are regularly traded each season, including meadow and seed hay, wheat, barley and oat straw.
We normally hold sales each December, January and March, with product sold from farms located across southern England. Carter Jonas can also arrange private sales.
@
@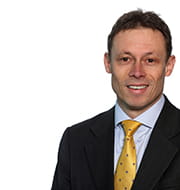 John Read
MRICS FAAV
Associate Partner
01962 833371
email me
about John
@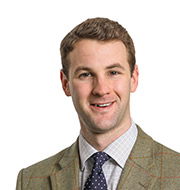 Jack Mitchell
RICS
Associate Partner
01823 428593
email me
about Jack
John joined the firm in 2002 and is involved in a wide range of professional areas. He has particular expertise in valuations of farms and estates for lending and taxation purposes, agricultural landlord and tenant matters and advises landowners in relation to telecommunication sites. When the opportunity arises he is a keen auctioneer and is always prepared to conduct charity auctions. John was recently appointed as Honorary Secretary of the John Edgar Trust, a charity which runs a management development scheme for those in the farming and rural sector.
I can provide advice on:
Jack spends most of his time dealing with the marketing and sale of rural property, including anything from pasture paddocks to entire farms. Jack also undertakes a wider range of rural professional work, negotiating a range of leases and licences, compensation for the acquisition of various interests and subsidy and stewardship schemes.
Jack has a first class honours degree in Estate Management and qualified as a Chartered Surveyor and Agricultural Valuer in 2014. He is a RICS registered valuer.

In his spare time, Jack enjoys helping on his family's mixed farming and retail business in Somerset, which keeps him up to date with the practicalities of farming and the rural economy.


I can provide advice on:
Top Enquiries
Can a Farm Business Tenancy continue from year to year after expiry of a fixed term?

Can a Farm Business Tenancy continue from year to year after expiry of a fixed term?

A tenancy of more than 2 years fixed term will continue from year to year until appropriate notice is served by either the landlord or tenant on the other.

Can an Arbitrator in a rental dispute be appointed by agreement?

Can an Arbitrator in a rental dispute be appointed by agreement?

Generally yes; however this will depend upon the terms of the tenancy agreement.
Related services
Compulsory Purchase & Compensation
Compensation following (or in anticipation of) compulsory purchase is complex and frequently content...
Explore service
Rural Land & Business
Carter Jonas's rural team is renowned for its quality of service, expertise and the '...
Explore service
Our other farms, land & estates services