Welcome to the
Rural View
Autumn/Winter 2019
Stay ahead of the market with Rural View, the magazine that cuts through the noise, and ensures you never miss the words that matter to the rural community.
There are few industries in the UK which have been impacted by technology more than agriculture and land management. That's why inside this edition of Rural View, you will find articles about crops being sown, grown and harvested without a single person entering the field, as well as an interview with a small robot company, conversations with the next generation about the rapid pace of change and what this means for their careers, and how technology can be used to harness opportunities and make businesses more resilient, plus many more.
We'd love to hear your thoughts or any topics you would like us to feature in future issues, please complete the survey below to send us your ideas.
@
Tim is head of the firm's Rural Division and of the Cambridge office, although he spends a considerable amount of time in London.  He has over 20 years experience in advising institutional and private clients on a very wide range of rural business issues, including sales and purchases, strategic advice and valuations.  He often works with specialists in other divisions of the firm to provide clients with a fully integrated property service.  Tim lives near Newmarket and has a keen interest in country pursuits, encouraged constantly by his two children.
I can provide advice on:
Andrew is the Senior Managing Agent for The Crown Estate having responsibility for management across East Anglia, East Midlands, Lincolnshire and Yorkshire.
He is also an AMC Agent and RICS Registered Valuer.
I can provide advice on:
Tom is a Partner advising private and institutional clients on all aspects of rural property management specialising in strategic planning in respect of development, succession planning, purchases and sales, and estate reorganisation. Tom runs his own farm and is passionate about all country pursuits.
I can provide advice on:
Charles is a Partner, based in Yorkshire but who operates on a National basis across the country. He heads the Carter Jonas Energy and Marine Team which deals with a wide range of energy projects including wind, solar PV, hydro power, anaerobic digestion plants, biomass plants, peak power generators, clean coal, oil and gas, coal bed methane and energy storage projects.
The services provided in the energy sector include site referencing and transmission matters, site search and evaluation, feasibility studies, financial modelling, planning applications and site consents, landowner support and site promotion, due diligence, valuations, finance, site acquisitions and disposals, power brokerage, wayleave negotiations and feedstock procurement.
The Marine team manage a significant coastal portfolio around England through leases, licences, easements and consents. Activities within the area are varied and cover a wide range of issues such as port developments, marinas, moorings, jetties, cable and pipeline river crossings, outfalls and regulating and conservation leases and stakeholder liaison.
Outside of work, Charles is keen cricketer who also tries to maintain a handicap in golf and enjoys country pursuits.
I can provide advice on:
Featured articles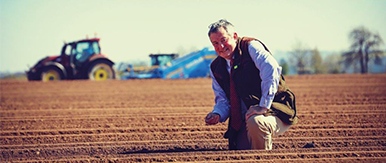 Yield mapping allows farmers to understand what is going on in the field, identifying areas that are under performing, over performing or average. Jon Birchall brings his experience to Carter Jonas.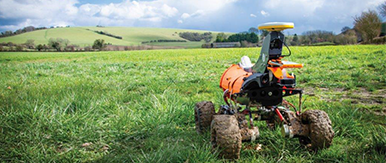 It's no longer a question of 'if' but 'when' agricultural robots will be deployed into the farming and agribusiness industry, according to the Small Robot Company.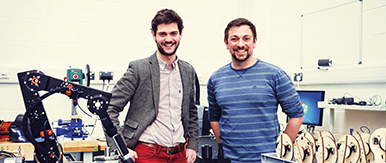 Look, no hands! If you think smart farming such as in-field automation and agricultural robots is 30 years away, think again. It's already possible, and a leading UK agricultural university has proved it.
Related services
Rural Land & Business
Carter Jonas's rural team is renowned for its quality of service, expertise and the '...
Explore service
Our other farms, land & estates services