Masterplanning - regeneration

Nothing stands still, whether in natural systems or in the man made world, and all complex urban areas are in a constant state of flux. However lessons can be learned from places which have evolved over time, and which have successfully adapted to meet changed circumstances
Making good places from scratch is difficult, as is evident from the multitude of mundane urban environments across the country, but in many ways bringing about the effective urban regeneration of places is even more complicated. The design needs to be right in terms of its physical context, its suitability for local people and its benefit to the economy.
Our latest publications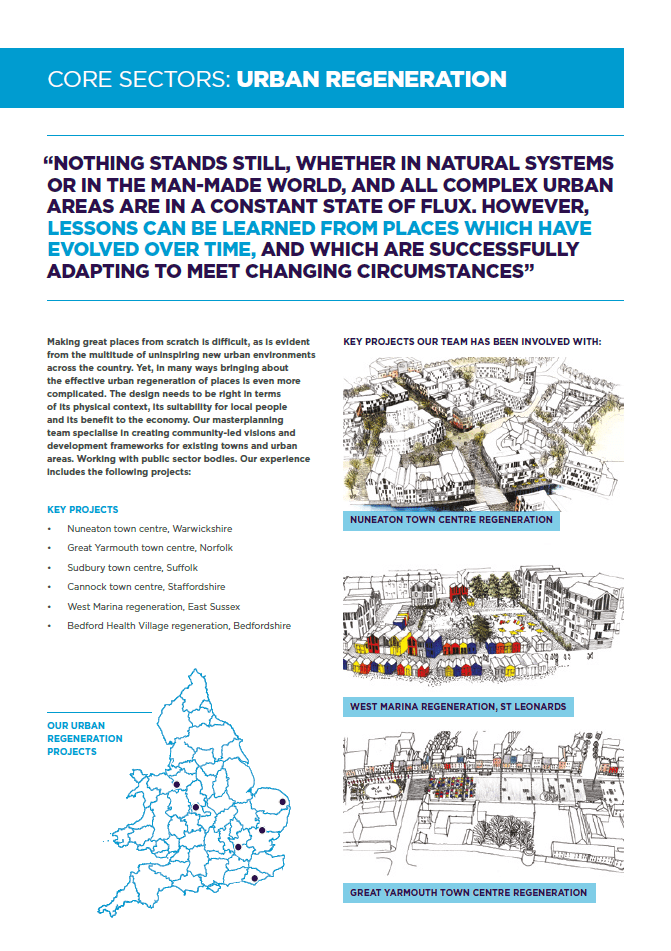 Our full regeneration offering
Carter Jonas is at the centre of regeneration, transforming places and the communities that occupy and use them.
FIND OUT MORE
Our other planning & development services