Masterplanning - strategic projects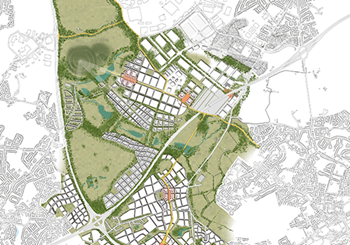 Carter Jonas' track record in the identification, promotion and delivery of strategic land is unrivalled, and our masterplanning forms an integral part of that service.
In these times of housing shortage, strategic land has a more important role to play than ever in helping to address local needs and provide better lifestyle choices. We help our clients to invest for the long-term by carefully laying foundations from which communities can evolve and flourish. We take a proactive approach to strategic land, focusing on optimising the value of potential residential, employment and mixed-use development land for developers and landowners on a wide variety of schemes, which include greenfield extensions to existing settlements, standalone new settlement proposals and long-term brownfield redevelopments.
Our latest publications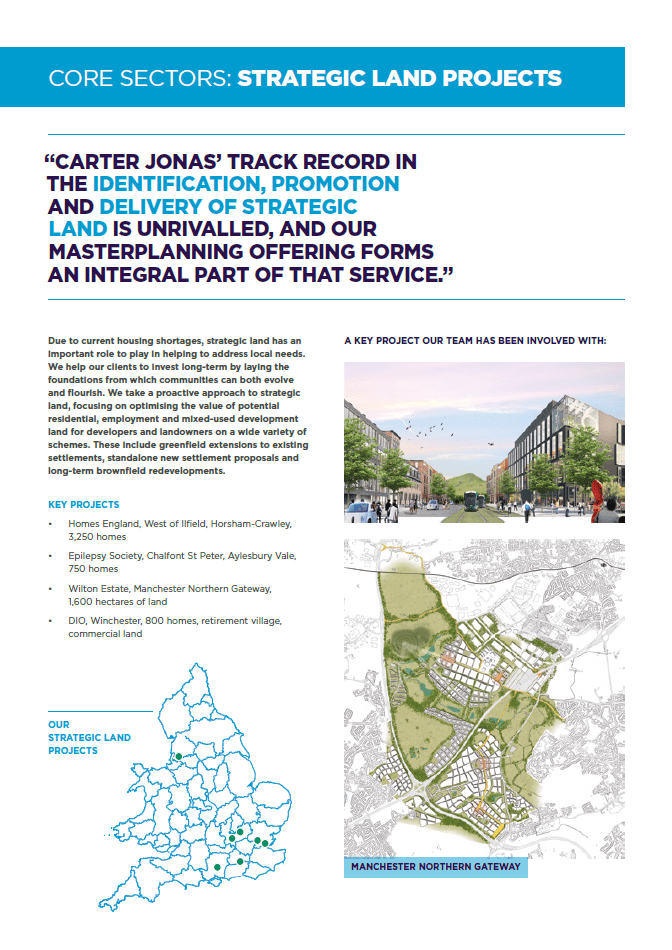 Our full regeneration offering
Carter Jonas is at the centre of regeneration, transforming places and the communities that occupy and use them.
FIND OUT MORE
Our other planning & development services