A Clearer View
April 2020

Lisa Simon, Partner and Head of Residential Division, offers a practical view on residential letting issues currently in the news.
Mortgage Market Update

During the coronavirus (Covid-19) outbreak, we answer some questions on how the mortgage market has been impacted, look at how the industry is responding to the current situation and consider some options that may be available at this time.
Is the mortgage market closed?
Contrary to some media reports, the market is not closed but is operating almost as usual. Some lenders have curtailed lending or are undertaking desktop valuations, and applications may take a little longer. Private Finance has access to the whole of the market and can provide finance as normal at up to 85% loan-to-value on residential purchases and re-mortgages, and up to 80% on buy-to-let purchases and re-mortgages.
Can I re-mortgage at this time?
Yes, and given the recent interest rate cut and new low mortgage rates, some considerable savings are available, especially to those paying the standard variable rate (SVR). Rates are liable to change, so even in the case of an unexpired fixed term mortgage, it may be advisable to review a mortgage now.

What other options do I have currently?
Aside from simply switching to a lower rate, there are a number of other options. These include switching to an offset mortgage to reduce interest payments, bridging and Lombard loans, interest-only mortgages and capital raising for increased flexibility or to finance a purchase.

How is my current mortgage affected and am I eligible for the mortgage holiday?
Private Finance also provides information about mortgage holidays, existing applications and other resources in its article Coronavirus and your mortgage.

How are protection insurance policies (life, critical illness and income) being affected?
For clarity from the Private Finance protection team, read the article Coronavirus and your protection insurance.

This above guidance has been provided by the mortgage advisors Private Finance. The team at Private Finance are available to provide information and advice, via phone (0800 980 8777), email (carterjonas@privatefinance.co.uk) or via an online enquiry.

Please be aware that the information provided within this email is a guide only and should not be relied on as a recommendation or advice that any particular mortgage is suitable for you. All mortgages are subject to the applicant(s) meeting the eligibility criteria of lenders. YOUR HOME MAY BE REPOSSESSED IF YOU DO NOT KEEP UP REPAYMENTS ON YOUR MORTGAGE
New regulations impacting on landlords
The new financial year has brought about a raft of new regulations:
Restrictions on tax relief have increased following the phased implementation of HMRC rules. Previously landlords were able to deduct all finance costs from their rental income and profits were taxed at a marginal rate. However, from April 2017 and phased in over a four-year period, tax relief for finance costs have been restricted to a basic rate tax credit. For the current financial year, landlords are unable to claim tax relief on mortgage interest payments. They will instead receive a 20% tax credit on interest payments.
Changes to Private Residence Relief (PRR) and Capital Gains Tax (CGT). As a result of changes announced in the 2018 Budget and a consultation carried out in 2019, the amount of PRR deductible from CGT has been reduced to nine months, whereas previously PRR was calculated on the number of years a landlord had spent living in a property, plus 18 months. Additionally, the timescale for reporting a sale and paying CGT due has been reduced to 30 days from completion. Landlords missing the deadline face penalties and an interest charge on the amount of CGT due.
When the Tenant Fees Act came into force last June, it applied only to tenancy renewals and new tenancies. From June 2020 it applies to all tenancies. The Act bans landlords and agents from charging tenants for entering into, renewing, assigning, novating or terminating a tenancy, and for referencing and credit check fees. It also includes a cap on rental deposits and requires that, where, in some cases, deposits represent over five weeks' rent, they must be returned to the tenant. The Act brings about some significant changes, which if not taken on board by landlords and agents can result in substantial fines.

For more information about the Act, please contact your local Carter Jonas office.
Disclaimer: Please note this information is for guidance purposes only and should not be regarded as a substitute for taking professional advice.
@
Lisa Simon heads up our Residential Division, which includes sales, new homes, lettings and property management across our National network. She joined Carter Jonas in 2011. Her twenty years plus experience has been largely in London and the Home Counties working with Landlords and Tenants. Lisa oversees the day to day running of our residential branches and acts as a key contact for some of our portfolio clients. She also runs our corporate services department liaising and promoting our properties to companies and their relocation agents. Lisa resides in West London with her husband and two daughters.
I can provide advice on:
Find me on Linkedin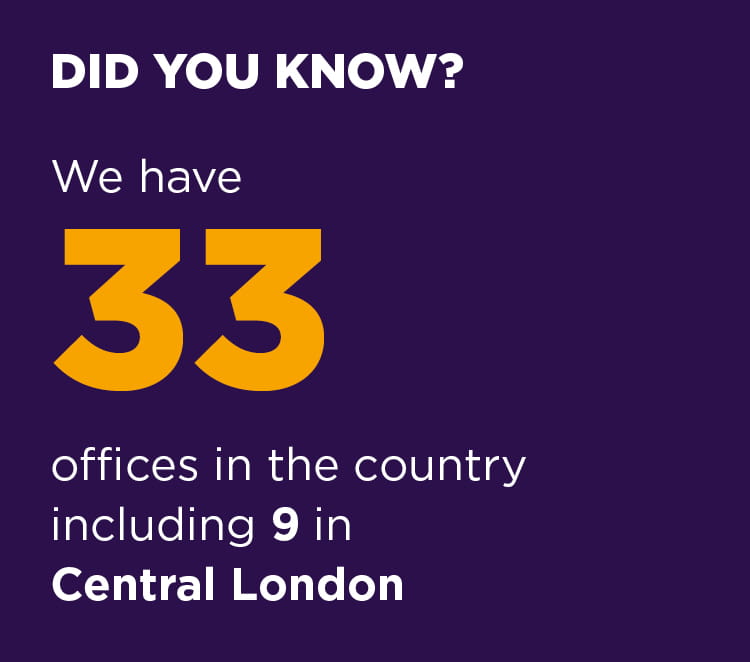 What's your property worth?
We offer a free assessment of your property, determining the value and how we will sell or let it, for the best possible price.
FIND OUT MORE
Search Results (
{{resultCount}}
)
@
{{person.firstName}} {{person.surname}}
{{person.professionalQualifications}}
{{person.jobRole}}
{{person.telephoneNumber}}
email me
about {{person.firstName}}