A Clearer View
April 2019

Lisa Simon, Partner and Head of Residential Division, offers a practical view on residential letting issues currently in the news.
Future changes to eviction law
Communities Secretary James Brokenshire has announced plans to prevent private landlords from evicting tenants at short notice and without good reason. The announcement, made on 15 April, was hailed by the Government as the biggest change to the private rental sector for a generation, though legislation is some way off.
The Government will consult on abolishing 'no-fault' Section 21 evictions, thus preventing landlords from giving less than eight weeks' notice after a fixed-term contract has come to an end. Landlords will be required to provide a concrete, evidenced reason already specified in law when terminating a tenancy.
In a move intended to provide some reassurance to landlords, the Government has stipulated that an amendment to the Section 8 eviction process will enable landlords to end tenancies where there is a legitimate reason to do so – should they wish to sell the property or move into it, for example. The Government also states that court processes will be expedited so that landlords may regain a property quickly in the event of a tenant falling into arrears or causing damage.
The proposals came about after statistics showed that Section 21 evictions were one of the biggest causes of family homelessness. A survey of 2,001 private renters by Citizens Advice suggests that tenants making formal complaints had a 46% chance of being evicted within six months.
It also follows a commitment in the 2017 Autumn Budget to consult on overcoming the barriers to longer tenancies. The consultation concluded in August 2018 and its findings are detailed in the report
Overcoming the Barriers to Longer Tenancies in the Private Rented Sector.
The NLA has voiced concern, stating that landlords are forced to use Section 21 because they have no confidence in the courts to deal with Section 8 applications effectively.
There is a notable absence of any timeframe and the intended reforms are likely to form part of a wider package of legislative reforms which may be carried out by a future housing court.
While similar plans are expected for Wales and in Scotland such rules have been in place since 2017, there are no plans to end no-fault evictions in Northern Ireland.
Legal judgement brandishes Right to Rent 'xenophobic'
A High Court ruling states that Right to Rent has led to discrimination against non-UK nationals and British ethnic minorities and as such is incompatible with human rights law.
The scheme, which has been in place since 2016, requires landlords to check the immigration status of tenants and prevents non-EEA nationals from taking up a tenancy if they do not have leave to remain in the UK and the Home Office has not granted them permission to rent.
Landlords face prosecution and substantial fines for letting a property to someone without the right to rent in the UK. Recent research by the RLA has found that the fear of prosecution results in 44% of private landlords being less likely to rent to those without a British passport; 53% of landlords less likely to rent to those with limited time to remain in the UK, and 20% less likely to consider letting to EU or EEA nationals.
The case to have the policy declared incompatible with human rights was brought about by the Joint Council for the Welfare of Immigrants and supported by the RLA and Liberty.
In the landmark ruling on 1 March, Justice Martin Spencer ruled that the scheme breaches Human Rights on the basis that it led to discrimination against non-UK nationals and British ethnic minorities. The Judge stated that, "The safeguards used by the Government to avoid discrimination, namely online guidance, telephone advice and codes of conduct and practice, have proved ineffective," and that, "The Government cannot wash its hands of responsibility for the discrimination which is taking place by asserting that such discrimination is carried out by landlords acting contrary to the intention of the Scheme". Furthermore, Justice Spencer said that Right to Rent was incompatible with the Right to Freedom from Discrimination enshrined in the European Convention on Human Rights.
The RLA has since called on the Government to withdraw the Right to Rent and consider alternative means manage migration. The RLA and the JCWI have written to the Home Secretary seeking an urgent meeting.
The scheme has not yet been introduced in Scotland, Wales or Northern Ireland and judges have said that it would be illegal to do so at this stage.
@
Lisa Simon heads up our Residential Division, which includes sales, new homes, lettings and property management across our National network. She joined Carter Jonas in 2011. Her twenty years plus experience has been largely in London and the Home Counties working with Landlords and Tenants. Lisa oversees the day to day running of our residential branches and acts as a key contact for some of our portfolio clients. She also runs our corporate services department liaising and promoting our properties to companies and their relocation agents. Lisa resides in West London with her husband and two daughters.
I can provide advice on:
Find me on Linkedin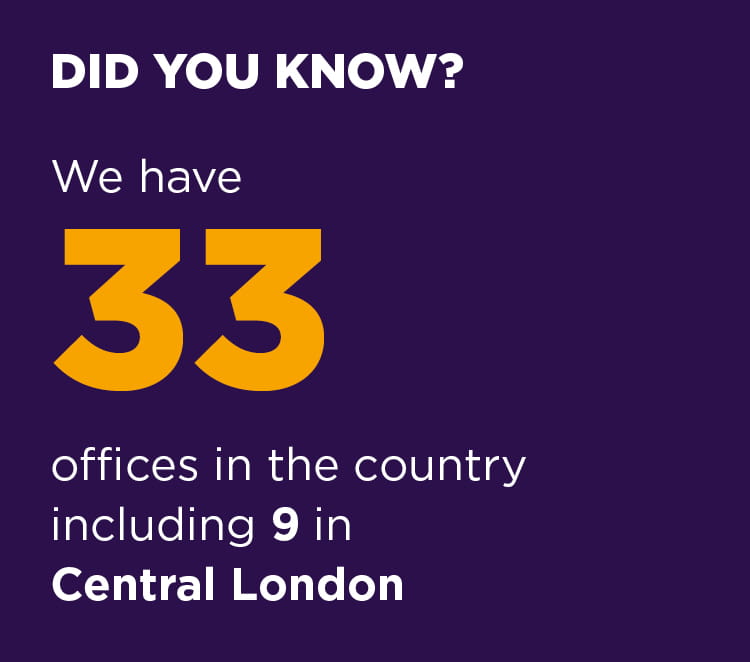 What's your property worth?
We offer a free assessment of your property, determining the value and how we will sell or let it, for the best possible price.
FIND OUT MORE
Search Results (
{{resultCount}}
)
@
{{person.firstName}} {{person.surname}}
{{person.professionalQualifications}}
{{person.jobRole}}
{{person.telephoneNumber}}
email me
about {{person.firstName}}