A Clearer View
December 2020

Lisa Simon, Partner and Head of Residential Division, offers a practical view on residential letting issues currently in the news.
Right to Rent
Changes delayed
Delays resulting from the pandemic have meant that planned changes to the Right to Rent procedures will not now be made before the spring of 2021.
An evaluation of the Right to Rent scheme was underway in early 2020 but a call for evidence from tenants, landlords and letting agents, a mystery shopping exercise and landlord surveys were restricted by the pandemic.
Currently situation is unchanged: a checking service Prove your Right to Rent in England allows tenants to share details of their right to rent with landlords, and landlords or agents must View a Tenant's Right to Rent prior to signing a rental agreement.

Resumption of in-person checks
In March Government guidance stated that agents may conduct checks via video call, but that they must resume in-person checks and conduct retrospective checks within eight weeks of the temporary measures ending.

There is concern that new tenants will not understand the need for in-person checks, leaving agents vulnerable to civil penalties. Additionally, the number of retrospective checks required could prove excessive. The industry has made representations to the Minister for Future Borders and Immigration requesting the removal of retrospective, duplicate checks to ensure that landlords and letting agents can meet their legal requirements. The industry points out that soon agents will also have to adopt new digital checks for overseas applicants, further compounded in the first half of 2021 by the transition of applicants who have not yet applied to the EU Settlement Scheme.

Only England is impacted by this situation imminently: the implementation has been indefinitely postponed in Wales, Scotland and Northern Ireland.


Stamp Duty holiday
The temporary Stamp Duty Land Tax (SDLT) holiday ends on 31 March, meaning that those currently purchasing a property must ensure that the transaction is completed by that date. Similarly vendors may need to meet the deadline to avoid losing a sale. A survey of current transactions suggests that 25% buyers may pull out if they miss the stamp duty holiday deadline, and this concern is compounded by industry figures showing that the length of a typical transaction has increased by approximately four weeks, due to the excessively active market and the constraints of the recent lockdown.

The industry is lobbying the Chancellor for a commitment to waive the tax in the case of transactions which have reached exchange but not completion on the deadline date.


Enforcement of evictions
Updated guidance
On 17 November, the Public Health (Coronavirus) (Protection from Eviction and Taking Control of Goods) (England) Regulations 2020 came into force. The amended rules were put in place to protect tenants during the second national lockdown and over Christmas, in preventing evictions other than in the most serious circumstances. They state that eviction notices may not be served until 11 January and therefore, given the 14-day notice period required, evictions are unlikely to be enforced until 25 January 2021. This assumes no further legislative changes – for example, in the case of a further national lockdown.

Exceptions are circumstances in which tenants have accrued the equivalent of nine months' rent arrears prior to 23 March and in the case of illegal occupation, anti-social behaviour or fraud.

Details can be found in full in the Government's Guidance for landlords and tenants. The regulations apply only in England: landlords in Wales can continue to instruct bailiffs to remove tenants.

Review Hearings and Review Bundles
In a separate development, courts are introducing eviction Review Hearings by phone in order to prioritise cases and determine whether they should proceed to a substantive hearing.

As part of the process, landlords must provide a Review Bundle comprising a claims form, particulars of the claim, the defence, rent statements for the last two years with a running total of arrears, daily rate of rent and interest, the tenancy agreement, statements setting out previous attempts to recover arrears and the effect of Covid-19 on the landlord. The Review Bundle must be filed via email and a copy issued to the tenant 14 days ahead of the Review Hearing.
@
Lisa Simon heads up our Residential Division, which includes sales, new homes, lettings and property management across our National network. She joined Carter Jonas in 2011. Her twenty years plus experience has been largely in London and the Home Counties working with Landlords and Tenants. Lisa oversees the day to day running of our residential branches and acts as a key contact for some of our portfolio clients. She also runs our corporate services department liaising and promoting our properties to companies and their relocation agents. Lisa resides in West London with her husband and two daughters.
I can provide advice on:
Find me on Linkedin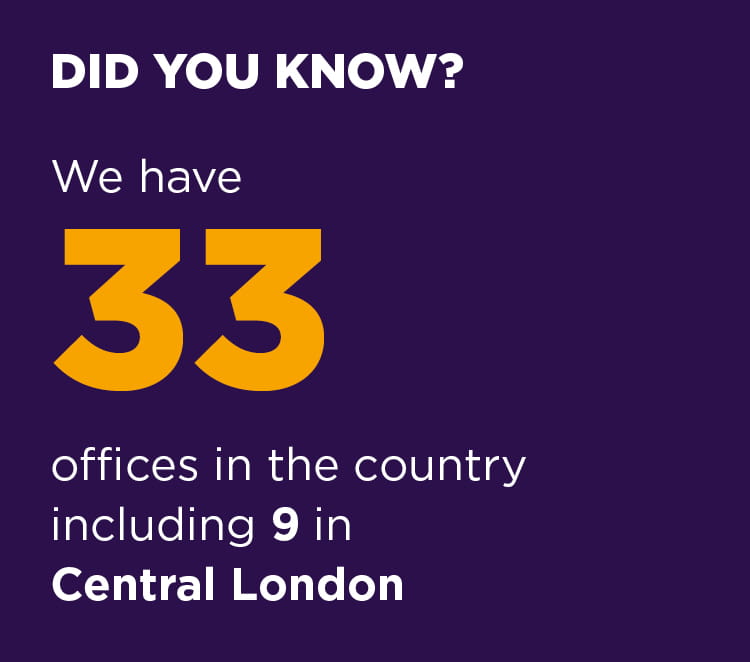 What's your property worth?
We offer a free assessment of your property, determining the value and how we will sell or let it, for the best possible price.
FIND OUT MORE
Our People (
{{resultCount}}
)
@
{{person.firstName}} {{person.surname}}
{{person.professionalQualifications}}
{{person.jobRole}}
{{person.telephoneNumber}}
email me
about {{person.firstName}}