A Clearer View
March 2021

Lisa Simon, Partner and Head of Residential Division, offers a practical view on residential letting issues currently in the news.
Electrical Safety Standards Regulations: planned implementation from 1 April 2021
Landlords in England are reminded that time is running out before the Electrical Safety Standards in the Private Rented Sector (England) Regulations 2020, which came into force on June 1 2020, apply to all existing tenancies from 1 April 2021.

Included are assured shorthold tenancies, HMOs and licences to occupy; exceptions are social housing, lodgers, those on a long lease of seven years or more, student halls of residence, hostels and refuges, care homes, hospitals and hospices, and other accommodation relating to healthcare provisions.

New requirements
As of 1 April, therefore, landlords are required to ensure that the Electrical Safety Standards are met during any period that a property is occupied as described above. A report must be produced following the electrical inspection and a test carried out by a 'qualified person' before the granting of a tenancy. A new report is required every five years unless the existing report states a shorter interval.

If the report identifies a breach, further investigations must be carried out within 28 days of the inspection, or within a shorter period if specified. Landlords should obtain written confirmation of completion of the remedial works and within 28 days provide this to both the tenant and to the local authority.

In the case of a breach, local authorities may levy civil penalties of up to £30,000.

Request for delay
ARLA Propertymark and others called for a delay to the implementation due to the coronavirus pandemic and difficulties in accessing tenanted properties. In a response, the housing minister Chris Pincher has suggested that local authorities take a 'common-sense approach' to enforcement.

While we await any further news of a possible delay or relaxation, it is recommended that at the very least, landlords and agents ensure they document details of phone calls, refused access, planned checks and scheduled remedial work, and continue on the basis that the new rules will come into effect on 1 April.

The Government guidance is available here.


Guide to Let-To-Buy Mortgages
Together with the team at Private Finance, we provide a useful guide for borrowers considering a let-to-buy mortgage product.

What is a let-to-buy mortgage?
It is despite the name two mortgages in one transaction - a mortgage that enables you to let your current property and potentially withdraw equity if necessary and a second mortgage for the new property. In other words it is a combination of a buy-to-let mortgage and a standard residential mortgage. It differs from a normal buy-to-let in that you already own the property and so are undertaking a remortgage to a buy-let-product to let and often to release equity, providing the deposit for the new residential property. In the future, when you remortgage this property, it would be treated more like a normal buy-to-let mortgage if it is still let out.

What is the usual lending criteria?
This varies by lenders, but there are some standard criteria across the board:
• A rental value that is higher than the monthly repayments, lenders usually require the rent to cover around 145% of said repayments which include a stress tested interest rate too.
• Max LTV of usually 75%, but potentially 80%, something that needs to be considered if you are thinking about releasing equity.
• Passing individual lenders affordability assessment, i.e., good credit rating and income to back up the residential mortgage.

A useful financial planning tool
Let-to-buy mortgages are a great financial planning tool and work perfectly for those with properties that have increased in value in recent years and who are looking to capitalise on this growth and finance the purchase of another house without the deposit. Often facilitating a move to the country or to a dream long-term family home.

What are the best rates available?
These tend to be bespoke products depending on your overall circumstances and needs and as such vary dramatically, by lender, property type etc. It is advisable to speak to a consultant to gain the best advice around your specific requirements.

Things to consider…
It is important to remember that you are buying a second property and as such will be liable for the additional property surcharge in SDLT, which depending on the property's value could mean you need to factor in a significant amount of money to your purchase. However, if you sell your original property within three years of purchasing the second, you can claim the difference between what you paid and the normal home mover rates back. *

If you only need to let your current property for a short period on account of moving away for work or while you are trying to sell your property, you may not need to switch to a buy-to-let mortgage as some lenders may grant you consent to let temporarily - buy-to-let mortgages are generally for the long term.

There are a lot of moving parts to a let-to buy mortgage and you may find yourself dealing with two or three different lenders if you attempt to undertake this yourself and this can create issues around completion times, amongst other things. It is one of the more complex mortgage transactions and best handled by an advisor.

To discuss a Let-to-Buy mortgage, please contact your local Carter Jonas team who can put you in touch with your relevant Private Finance representative.

Please always remember that your home may be repossessed if you do not keep up repayments on your mortgage. *We are not regulated to provide tax advice so please seek advice from a regulated advisor.
@
Lisa Simon heads up our Residential Division, which includes sales, new homes, lettings and property management across our National network. She joined Carter Jonas in 2011. Her twenty years plus experience has been largely in London and the Home Counties working with Landlords and Tenants. Lisa oversees the day to day running of our residential branches and acts as a key contact for some of our portfolio clients. She also runs our corporate services department liaising and promoting our properties to companies and their relocation agents. Lisa resides in West London with her husband and two daughters.
I can provide advice on:
Find me on Linkedin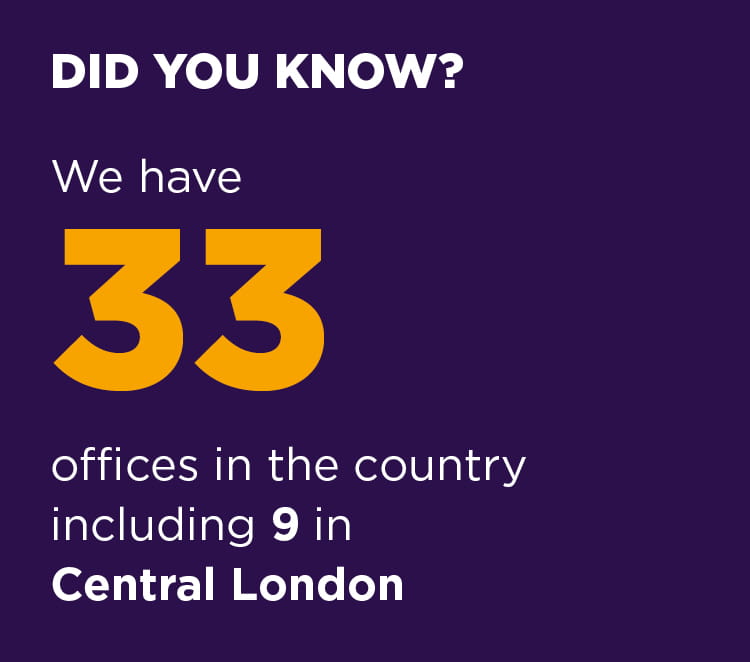 What's your property worth?
We offer a free assessment of your property, determining the value and how we will sell or let it, for the best possible price.
FIND OUT MORE
Search Results (
{{resultCount}}
)
@
{{person.firstName}} {{person.surname}}
{{person.professionalQualifications}}
{{person.jobRole}}
{{person.telephoneNumber}}
email me
about {{person.firstName}}