Lisa Simon, Partner and Head of Residential Division, offers a practical view on residential letting issues currently in the news.
Government proposals to end discrimination in the lettings industry
A parliamentary inquiry by the Work and Pensions Committee aimed at reducing discrimination in the property industry is underway. What began with an initiative to prevent social security claimants from being refused tenancy agreements has extended to include other forms of discrimination.

The Committee contacted mortgage lenders, insurers, property agents and property websites to gain an insight into the practice and staged an oral evidence hearing on 24 April, at which a selection of those contacted, along with a panel of benefit claimants and private landlords, gave evidence.

The action follows a situation in which NatWest refused a landlord a re-mortgage and threatened her with revocation of the existing mortgage on the property because she was renting the property to a tenant in receipt of housing benefit. Following an outcry, NatWest confirmed that it was removing all restrictions on landlords letting to tenants who are in receipt of housing benefit. Zoopla also announced changes to end 'No DSS' wording in rental adverts.

Simultaneously, an online petition called on Rightmove to ban property listings which specify 'No DSS' and received over 38,000 signatures. In response, Rightmove stated that that all tenants should have access to the widest selection of homes but that restrictions placed on agents can mean that they are unable to let to someone receiving benefit. They have advised their agents that they will be introducing technology that will automatically strip out terms such as 'No DSS' from listings and if a landlord has a restriction that prevents them from letting to a person receiving benefits, the reason for the restriction will need to be included in the description of the listing.
The Government has stated that while 890,000 of the 4.5 million tenants in England are paid housing benefit or Universal Credit, half of landlords are unwilling to rent homes to them.

An investigation by the National Housing Federation and Shelter found that one in ten landlords and letting agents actively block people who receive financial support.

The RLA also carried out research and found that 53% of landlords reported that the gap between Local Housing Allowance and local market rents was more than £50 per month and that the average amount owed by Universal Credit tenants in rent arrears has increased substantially, from just over £1,600 in 2017 to almost £2,400 in 2018.

Previously landlords have been prosecuted for including terms such as 'No DSS' in their adverts and tenants have won significant sums in out-of-court settlements on the basis that this constitutes a form of discrimination which is illegal, specifically in the case of women receiving child care benefits: therefore advertising 'No DSS' may be found to indirectly discriminate against women, as described in the Equality Act (2010).

Housing Minister Heather Wheeler intends for the ban on 'No DSS' adverts to start immediately.
The Tenant Fees Act comes into force on 1 June
The Tenant Fees Bill, as reported in A Clearer View in December 2018, gained Royal Assent in February and the new law will come into force on 1 June 2019.

The Bill was first proposed in July of 2018 following a three-month consultation which gained more than 4,700 responses from tenants and housing sector bodies. Unsurprisingly, 90% of tenants backed the proposals, while agents and landlords expressed concern about reductions to their income stream at a time when a slowdown in the market and the slowing pace of rent increases are already squeezing margins.

Currently landlords and letting agents can charge administration fees such as tenancy renewal fees, referencing fees and credit check fees but this will cease on 1 June, at which point the costs must be met by the landlord. Any other fees are also banned, and landlords or agents found charging the fees could be fined £5,000. Unlimited fines apply to subsequent offences.

From 1 June, the only costs landlords and agents may charge to tenants are:
Rent
Utilities and council tax
A refundable deposit, capped at six weeks' rent
A refundable holding deposit to reserve the property, capped at one week's rent
Changes to the tenancy requested by the tenant, capped at £50 (or "reasonable costs")
Early termination of the tenancy requested by the tenant
Defaults by the tenant, such as fines for late rent payments or lost keys – specified as "reasonable costs", with evidence given in writing by the landlord or agent
The new laws apply only to tenancy agreements signed after the start of June. For existing tenancies (those signed before 1 June 2019) there is a transitionary 12-month period ending 31 May 2020. During this time, agents and landlords can continue to charge fees written into existing tenancy agreements.
@
Lisa Simon heads up our Residential Division, which includes sales, new homes, lettings and property management across our National network. She joined Carter Jonas in 2011. Her twenty years plus experience has been largely in London and the Home Counties working with Landlords and Tenants. Lisa oversees the day to day running of our residential branches and acts as a key contact for some of our portfolio clients. She also runs our corporate services department liaising and promoting our properties to companies and their relocation agents. Lisa resides in West London with her husband and two daughters.
I can provide advice on:
Find me on Linkedin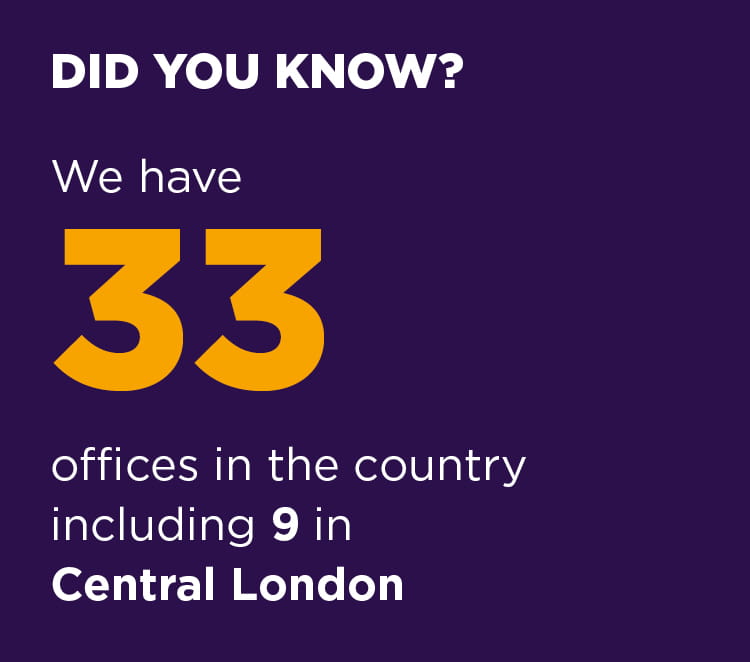 What's your property worth?
We offer a free assessment of your property, determining the value and how we will sell or let it, for the best possible price.
FIND OUT MORE
Search Results (
{{resultCount}}
)
@
{{person.firstName}} {{person.surname}}
{{person.professionalQualifications}}
{{person.jobRole}}
{{person.telephoneNumber}}
email me
about {{person.firstName}}