A Clearer View
December 2019

Lisa Simon, Partner and Head of Residential Division, offers a practical view on residential letting issues currently in the news.
Septic Tanks are not the most pleasant of subjects, however, following the introduction of the Environmental Permitting Regulations 2014, there is just one month until new legislation governing them comes into effect

General Binding Rules (GBRs) now govern the use of septic tanks. Subsequently, septic tanks discharging into a watercourse must be replaced in advance of 1 January 2020 or earlier should the property be sold prior to this date or the Environment Agency (EA) identify the tank as a source of pollution. Any existing septic tank which is discharging into a closed groundwater soakaway system will not need to be replaced. The cost of any replacement or alteration will be borne by the owner of the property, user of the system or tenant where there is a written agreement with the owner of the system explaining what maintenance is required for GBR compliance.
REPLACING SEPTIC TANKS – OPTIONS
Systems can be replaced by connecting to a mains sewer or installing a small sewage treatment plant; the latter being the most feasible option in the case of isolated properties. Connection to a mains sewer will be mandatory providing the dwelling is within 30m of the sewer or if there is more than one dwelling then this distance will be multiplied, for example, for two properties together the distance would be 60m. New sewage treatment plants are thought to produce a cleaner form of water than that of existing septic tanks and so may legally discharge straight into a watercourse. Such a watercourse must not seasonally dry up, i.e. it must contain flowing water throughout the year, nor must discharges enter into enclosed lakes or ponds. If there is no option besides a watercourse that is seasonally dry, there is the ability to apply to the EA for a discharge permit. Any new sewage treatment plant must also meet the relevant British Standard in force at the time of installation (or display a CE mark). At the time of writing, this requires full BS EN 12566 certification. The treatment plant must also have sufficient capacity and be installed and maintained in accordance with the manufacturer's specifications, depending on the system and level of use. A service and empty is usually an annual requirement.
Alternatively, the installation of a drainage field or soakaway system can take wastewater from an existing septic tank and disperse it safely into the ground without causing pollution. Such a system must meet the current standard for drainage fields, BS 6297:2007. Before installing a drainage field or soakaway system, it would be advisable to undertake a full percolation test to ensure that the system will remain effective throughout the year.
BUILDING REGULATIONS & PLANNING PERMISSION
When installing a new treatment system, building regulations approval is required. According to the Building Regulations 2010, any sewage treatment plant must be situated more than 7 metres from habitable property (Section 1.16). Any soakaway system must be a minimum of 10 metres from a watercourse or permeable drain, 15 metres from a building, 50 metres from the point of abstraction of any groundwater supply and not in any Zone 1 groundwater protection zone (Section 1.27). Any discharge point must also be more than 10 metres from habitable property (Section 1.54) and no access roads, driveways or paved areas should be located within the disposal area (Section 1.30).
Planning permission may also be required, depending on the type of new treatment system selected. A completely new septic tank requires planning permission. However, if it is replacing an existing system or a damaged soakaway, then Full Planning Permission may not be necessary. Instead, a Building Notice will be sufficient. The Building Notice procedure is site-based and gives notice to the council of an intent to carry out the works; it does not involve the passing or rejecting of plans. The council must be given at least 48 hours' notice of the intention and then inspections will take place once the work is commenced.
FURTHER DETAILS
If the maximum daily volume of discharge from the new treatment system is more than two cubic metres (2,000 litres) a day for systems discharging to ground, or more than five cubic metres (5,000 litres) a day for systems discharging to surface water, a permit is also necessary. In addition, a permit is required if there is an existing or new discharge into the ground in a Groundwater Source Protection Zone 1 from the Environment Agency.
Upon the permanent abandonment of the existing septic tank, the old system must be properly decommissioned. All sludge must be removed to avoid further pollution and the tank filled with rubble, stone, sand or any other undegradeable material.
Where non-compliant septic tanks are shared with other dwellings which are in different ownerships, it would be advisable to consult the sale documents to ensure that the necessary easements and covenants are in place to enable the installation of a new system. Installing a new shared system may create complex negotiations in relation to cost allocation for the installation and on-going maintenance costs.
In terms of cost, this is highly variable, depending on the system installed, the price of which varies according to capacity and also the amount of excavations required to facilitate the installation.
Disclaimer
Please note this information is for guidance purposes only and should not be regarded as a substitute for taking professional advice from a waste disposal specialist.
The Future Homes Standard consultation: an end to gas-fired boilers in new homes

Gas boilers will no longer be included in new homes from 2025 under Government plans for a new Future Homes Standard to create 'world-leading energy efficiency standards' and a 75-80% reduction in carbon emissions.

Following an announcement in the Spring Statement that the Government would implement its Future Homes Standard by 2025, it has brought forward the consultation on proposals to replace fossil fuel powered heating systems with clean technology such as air source heat pumps and solar panels. The consultation includes proposals to increase energy efficiency requirements for new homes as early as next year 'as a meaningful and achievable stepping stone to the Future Homes Standard'. Additionally, interim measures are set to be introduced to stop developers side-stepping the new rules, for example by lodging early planning applications.

The consultation sets out two options:
A 20% reduction in carbon emissions compared to the current average, which could be delivered by very high fabric standards (typically with triple glazing and minimal heat loss from walls, ceilings and roofs).
A 31% reduction in carbon emissions, which could be delivered by the installation of carbon-saving technology such as photovoltaic panels and improved fabric standards, though not as high as in option 1 (typically double not triple glazing).

The preferred approach is the second, in recognition of the considerable energy-saving potential of heat pumps.

The consultation also requests views on how changes to building regulations can reduce the carbon footprint of homes built after 2025 – including changes to energy efficiency and ventilation requirements, and a proposed amendment to the Planning and Energy Act 2008 in relation to local authorities' authority to set higher energy efficiency standards.

Although the proposals have attracted wide-ranging approval from industry organisations including CIBSE and the BRE, there is concern that providing alternatives such as air source heat pumps in place of gas boilers could add as much as £5,000 to the cost of a new home. In response, the Ministry of Housing has said that costs and heating bills will fall rapidly.

The Government proposes to launch a further consultation addressing existing domestic buildings, and new and existing non-domestic buildings 'in the coming months'.

In the meantime, the current consultation runs until 10 January and has generally gained support, indicating that it will go ahead under a new Conservative Government. The Labour Party also plans to scrap gas boilers, proposing to make all new homes zero carbon within three years through a 'zero carbon standard'.
Disclaimer
Please note this information is for guidance purposes only and should not be regarded as a substitute for taking professional advice.
@
Lisa Simon heads up our Residential Division, which includes sales, new homes, lettings and property management across our National network. She joined Carter Jonas in 2011. Her twenty years plus experience has been largely in London and the Home Counties working with Landlords and Tenants. Lisa oversees the day to day running of our residential branches and acts as a key contact for some of our portfolio clients. She also runs our corporate services department liaising and promoting our properties to companies and their relocation agents. Lisa resides in West London with her husband and two daughters.
I can provide advice on:
Find me on Linkedin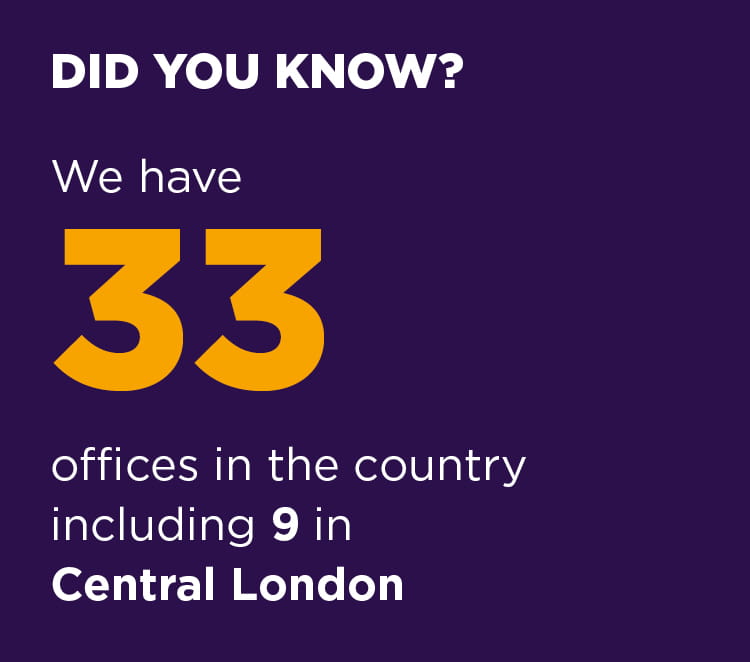 What's your property worth?
We offer a free assessment of your property, determining the value and how we will sell or let it, for the best possible price.
FIND OUT MORE
Search Results (
{{resultCount}}
)
@
{{person.firstName}} {{person.surname}}
{{person.professionalQualifications}}
{{person.jobRole}}
{{person.telephoneNumber}}
email me
about {{person.firstName}}