A Clearer View
October 2020

Lisa Simon, Partner and Head of Residential Division, offers a practical view on residential letting issues currently in the news.
Green Home Grant
The government's Green Homes Grant can provide landlords with vouchers worth up to £5,000 to make energy-saving changes. The grant, which covers labour, materials and VAT, is structured to fund 'primary' and 'secondary' measures.

Primary measures cover insulation (solid wall insulation, cavity wall insulation, under-floor insulation, loft insulation, flat roof insulation, pitched roof insulation, room in roof insulation and insulating a park home) and low carbon heat (air source heat pumps, ground source heat pumps, solar thermal, biomass boilers and hybrid heat pumps).

For those landlords who install at least one primary measure, the grant can also be used to cover secondary measures: windows and doors (draught proofing, double or triple glazing, secondary glazing and energy efficient replacement doors) and heating controls and insulation (hot water tank thermostat, hot water tank insulation and heating controls).

Although the initiative is generally welcomed by landlords and professional bodies, the Landlords' Guild, warns that the Green Home Grant has some notable restrictions:

Green Home Grant will fund up to two thirds of the cost of improvements to an estimated 600,000 qualifying homes in England.

Builders, plumbers and tradesmen can only carry out the work if they have accreditation under the government's TrustMark or Microgeneration Certification Scheme (MCS).

Landlords cannot apply for a grant to cover DIY projects.


Improvements are split into two tiers. To qualify for a second tier improvement, landlords must order a top tier project.
Landlords can check eligibility via the Gov.uk website and must have completed the work by 31 March 2021
Extended notice period for assured shorthold tenancies
The coronavirus pandemic has led to some considerable variation in the notice period that landlords must give when terminating assured shorthold tenancies.

In March, the Coronavirus Act 2020 increased a landlord's notice period from two to three months, to give additional protection to tenants unable to move during the national lockdown.

As of 29 August, the standard notice period was extended to six months. Therefore, in England, the following notice periods currently apply:

2 months if notice was given before 26 March 2020
3 months if notice was given between 26 March 2020 and 28 August 2020
6 months if notice was given on or after 29 August 2020.
In Wales, the notice period is as follows:
at least 6 months for any notice given on or after 24 July 2020
at least 3 months for notices relating to antisocial behaviour.
There are exceptions, however:
Where a notice is served on the grounds of rent arrears, if there are more than 6 months of arrears outstanding, the notice period is just four weeks. Where there are less than 6 months of arrears, the notice period is 6 months.
If the tenant is in breach of immigration rules or has died, the notice period will remain at three months.
The statutory basis of notice of two months applies if notice is being served because of anti-social behaviour, domestic abuse, riot or fraud.
These Regulations now apply until 31 March 2021. However, a tenant wishes to serve notice however, the notice period remains as outlined within the tenancy agreement. Also notices served on and before August 28 are not affected by these changes.

After being closed for six months, the courts began hearing eviction cases from 21 September, but a considerable backlog has led to delays.

The extension of the notice period has caused problems for landlords who had issued possession orders pre-lockdown – in such cases, meaning that possession cannot be sought for over a year after being issued. This is of particular concern where tenants are in significant arrears or had otherwise breached their tenancy agreement.

Furthermore, landlords remain liable for repairs, insurance, service charges and mortgage payments. When the six month notice period was announced in August the NRLA wrote to the Prime Minister requesting interest free, government guaranteed hardship loans for tenants, and income support for landlords whose tenants refuse to take up a loan and no rental payments are made.
@
Lisa Simon heads up our Residential Division, which includes sales, new homes, lettings and property management across our National network. She joined Carter Jonas in 2011. Her twenty years plus experience has been largely in London and the Home Counties working with Landlords and Tenants. Lisa oversees the day to day running of our residential branches and acts as a key contact for some of our portfolio clients. She also runs our corporate services department liaising and promoting our properties to companies and their relocation agents. Lisa resides in West London with her husband and two daughters.
I can provide advice on:
Find me on Linkedin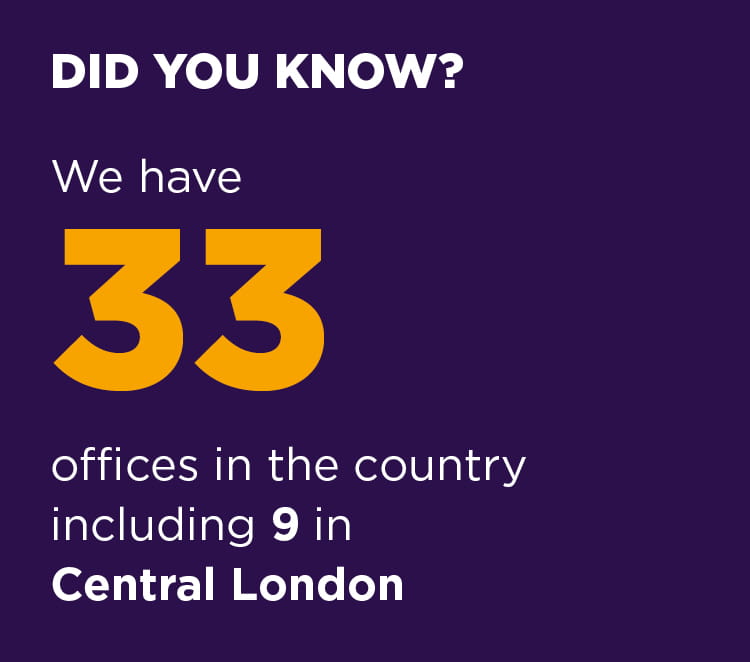 What's your property worth?
We offer a free assessment of your property, determining the value and how we will sell or let it, for the best possible price.
FIND OUT MORE
Search Results (
{{resultCount}}
)
@
{{person.firstName}} {{person.surname}}
{{person.professionalQualifications}}
{{person.jobRole}}
{{person.telephoneNumber}}
email me
about {{person.firstName}}