From initial development site option & lease negotiation through to operational portfolio disposals, our team has established relationships with market leading developers and investors ensuring you achieve best value for your site.
We act on behalf of landowners, developers and investors to provide informed advice to ensure best value is achieved in each transaction.
For landowners, our team can provide expert advice and guidance when considering a lease or disposal of your site. The team can provide introductions to market leading development partners and will support you through each stage of facilitating a development on your land.
For developers, the Carter Jonas name is synonymous with honesty and integrity among the landowner community which means that our involvement can often facilitate access to sensitive new development sites. Our services range from site sourcing and access negotiation right through to operational site disposal.
@
@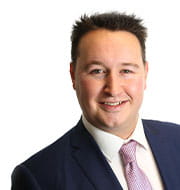 Charles Hardcastle
MRICS, FAAV
Partner - Head of Energy and Marine
0113 2031 091
email me
about Charles
Charles is a Partner, based in Yorkshire but who operates on a National basis across the country. He heads the Carter Jonas Energy and Marine Team which deals with a wide range of energy projects including wind, solar PV, hydro power, anaerobic digestion plants, biomass plants, peak power generators, clean coal, oil and gas, coal bed methane and energy storage projects.
The services provided in the energy sector include site referencing and transmission matters, site search and evaluation, feasibility studies, financial modelling, planning applications and site consents, landowner support and site promotion, due diligence, valuations, finance, site acquisitions and disposals, power brokerage, wayleave negotiations and feedstock procurement.
The Marine team manage a significant coastal portfolio around England through leases, licences, easements and consents. Activities within the area are varied and cover a wide range of issues such as port developments, marinas, moorings, jetties, cable and pipeline river crossings, outfalls and regulating and conservation leases and stakeholder liaison.
Outside of work, Charles is keen cricketer who also tries to maintain a handicap in golf and enjoys country pursuits.
I can provide advice on:
Related services
CPO and Land Acquisition
Before Acquiring Authorities can authorise the taking of land for development...
Explore service
​Geospatial
As part of its multi-disciplinary offering, Carter Jonas has a holistic geospatial practice cover...
Explore service
Valuation & Advisory
The valuation of property is a core part of our practice and stands at the heart of all property ...
Explore service