Top 20 locations to invest in strategic land around London

Our research experts, collaborating with our strategic land professionals, have produced an easily digestible video to reflect on the current key drivers and impacting factors within the strategic land sector.
The piece reviews future land allocations, housing need data, property price trends, and overall forecasts.
Strategic land analysis video
Presented by our Head of Research, Daniel Francis, and created with one of our strategic land professionals, Francis Truss, the short video below discusses the findings of our latest strategic land research.
For further information on the strategic land market, or to speak to a property specialist, please contact us.
In the home counties, where should you invest in strategic land?
The map below outlines opportunity areas for strategic land, both now and in the future, based on our analysis of economic and property market data. Essentially, identifying which local authority districts could provide the greatest returns for those wishing to invest in strategic land. View the video above to find out more about the results.
How have we reached our conclusions?
Below we outline the investment decision factors which have led to our conclusions on the top 20 locations to invest in strategic land around London. To reach these decisions we have considered several essential factors, including infrastructure investment, employment growth, Green Belt land and the historic commitment of each local authority housing delivery.
FACTOR

METRIC

EXPLANATION

TODAY

Local Authority commitment to delivery

Five-year housing completion rates relative to existing housing stock and objectively assessed need

We have been looking for districts with strong housing absorption rates and 'pro-active' Local Authorities

Desirability of the location

Affordability

Where locations are highly desirable, there is 'pent-up' demand, therefore presenting an opportunity

Increased housing demand

House Price Index data

In some areas, the momentum in house prices may not have fed through to the strategic land market yet, presenting an opportunity

Low risk of planning permission being declined

Limited Green Belt

In districts with considerable Green Belt land, housing completion rates decline. Which is why, districts with limited Green Belt could be more desirable for some strategic land investors

FUTURE

Significant planned infrastructure investment

Crossrail 1 & 2, East West Rail and Housing Infrastructure Fund

Studies of previous implemented infrastructure suggests that house price growth and deepening demand is a key result of planned infrastructure investment

Potential for the diversification of tenures

Build to Rent potential

For large sites, diversifying tenures is becoming increasingly important in a planning sense and could provide resilience through market cycles

Employment growth

Five-year Government forecasts (Office for National Statistics)

Employment growth is a major factor in determining policy levels of housing need and driving demand, therefore indicating future opportunities

House price growth

Five-year UK House Price Index forecast

House price growth is a key indicator of localised housing demand
Please note:
Even weightings are applied to the respective metrics.
Data is from January 2020 (and prior to the creation of the unitary Buckinghamshire Council authority).
Commentary on 'demographics' within the video relates to Experian sector analysis.
For further information on the strategic land market, or to speak to a property specialist, please contact us.
@
@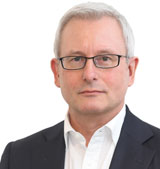 Robert Smith
Partner - Head of Strategic Land
020 7016 0734
email me
about Robert
@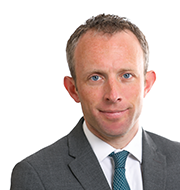 Francis Truss
Partner
020 7518 3297
email me
about Francis
@
Daniel Francis
Head of Research
020 7518 3301
email me
about Daniel
Robert is based in our London head office and heads up the national development team. He has over 20 years of experience as a developer and consultant advising private, corporate and public sector bodies on how to extract value from strategic property assets.
I can provide advice on:
Find me on Linkedin
Francis is a partner in the London based strategic land team with over 13 years of experience providing advice on strategic property assets.
Francis' advice focuses on masterplanning, delivery and viability analysis to maximise the opportunity and value for corporate/public sector landowners. His UK wide experience is particularly focused on new settlements and brownfield land assets with infrastructure constraints and an unestablished occupier demand profile.
I can provide advice on:
Daniel Francis has been Head of Research at Carter Jonas since 2018. He is responsible for delivering the firm's programme of market and topic-based research, providing clients with the insight they need. Daniel's main focus is the commercial market, and he works closely with his rural and residential research colleagues.

Daniel is a member of the Investment Property Forum and the Society of Property Researchers.
I can provide advice on:
Simply Better Advice
View our Planning & Development response to COVID-19
FIND OUT MORE