Alternative sectors is a phrase that is used to describe asset classes that do not fit within the traditional asset types such as industrial and offices.
The alternative sector is becoming more established and increasingly more important within the commercial property landscape, providing considerable opportunities for investors.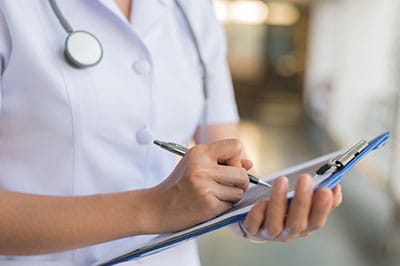 Our commercial property specialists are well placed to provide advice across all alternative sectors and our expertise covers the following:
Private rented sector (PRS)
Self-storage
Renewables
Higher education
Data centres
Roadside
Day nurseries
Garden centres
We can provide a full range of advice and services across all these sectors as detailed below.

Carter Jonas provides a professional and personalised experience from the outset. For more information on our services in this growing sector, please contact a member of our team.
@
Scott specialises in providing advice on agency and development matters to a wide variety of clients from private individuals and trusts through to property funds, institutions, companies and statutory authorities. He advises both owners and occupiers across public and private sectors.
Working at Board level with clients, Scott's specialist areas include Business development, development of property strategies, property investment advice, advice in the marketing and disposal of property as well as property acquisitions.
Scott has a particular knowledge and understanding of the property market in the wider Oxfordshire region whilst also operating on a national basis on specific projects.
I can provide advice on:
William Rooke is an investment and commercial development property specialist.
Three career highlights:
Land assembly in central Cambridge for 316 room student housing scheme.
Acquisition of vacant office building in North Cambridge for £1m and subsequent letting and Asset Management to create a £7m investment.
Securing planning consent and anchor tenants for a £100m industrial development in the Midlands.
Will Mooney is a Partner based in Cambridge. He has over 27 years experience of the agency, investment, acquisition and development markets in this region and nationally. He specialises in the office, business and science park, hotel, retail and leisure sectors. Will provides strategic advice to many institutional, national and international clients, including ARM Holdings, The Downing College, Development Securities, Carisbrooke, University of Essex, Goodman, Greene King and Travelodge.
I can provide advice on:
Commercial Valuations
We offer a wide range of Commercial valuation services.
FIND OUT MORE
Energy
We offer expert advice across all forms of energy
FIND OUT MORE
Healthcare
We offer a wide range of property advice across the healthcare landscape
FIND OUT MORE
Related services
Property, asset & estate management
The Carter Jonas approach is to ensure that the relationship between landlord and tenant is produ...
Explore service
Valuations
The valuation of property is a core part of our practice and stands at the heart of all property ...
Explore service
Industrial
Whether you are looking to acquire or lease an industrial property, or you are seeking an industr...
Explore service