Reinstatement Cost Assessment



Our building consultancy professionals are able to provide accurate and comprehensive reinstatement cost assessments, including advice on all matters relating to them.

About reinstatement cost assessments
A reinstatement cost assessment for building insurance purposes is a calculated estimate of the cost to rebuild a property based on total loss, including situations of substantial damage where complete building demolition and rebuilding would be necessary.
Precise and detailed reinstatement cost assessments are essential to ensure that, should a building incur damage from an insured risk, there is sufficient insurance cover to safeguard the property owner's position in being able to recover their loss.
Advice Carter Jonas can provide with regards to reinstatement cost assessment
Carter Jonas regularly provides reinstatement cost assessments for both commercial and residential buildings to a wide range of clients and property holders across all property sectors.
It is essential to engage a professional in a reinstatement cost assessment as it will guarantee a robustly calculated valuation. This ensures that the building is insured at the correct level, avoiding the payment of unnecessarily high premiums and the potential of any shortfall in the event of a loss.

When you appoint Carter Jonas to complete a reinstatement cost assessment, an experienced surveyor will take a measurement of the property, which will be followed by a desktop assessment on either an elemental or floor area basis. Reports are provided with varying levels of detail, bespoke to the client's requirements.

There is a specific need to include associated costs and risks, typically including demolition and site clearance, statutory requirements, site-specific factors, and professional fees. To provide the most accurate data and costs, our professionals regularly draw on sources including the RICS's Building Cost Information Service, relevant cost information from recent Carter Jonas projects and trusted cost consultants and quantity surveyors. Assessments are typically reviewed every three to five years, often with an annual desktop update to incorporate inflationary and tender cost changes.
Why choose Carter Jonas for your reinstatement cost assessments?
Our building consultancy professionals are located in Bristol, Birmingham, Cambridge, Oxford, Leeds and London. Our designated teams contain highly qualified and experienced chartered building surveyors who consistently provide a professional, effective, and personal service.
We offer reinstatement cost assessments on an individual, multiple or portfolio basis, tailored to each client's requirements. Our team works closely with other colleagues across Carter Jonas, such as the property management and valuation teams, to deliver a seamless service. We also offer reinstatement cost assessments as part of other services, such as pre-acquisition building surveys and market valuations for loan security purposes. Surveys and inspections are closely co-ordinated with our colleagues or third parties as required.
Through our specialist knowledge gained from working with historic and listed buildings on a regular basis, we are also well placed to advise on these complex and specialist structures.
Our latest publications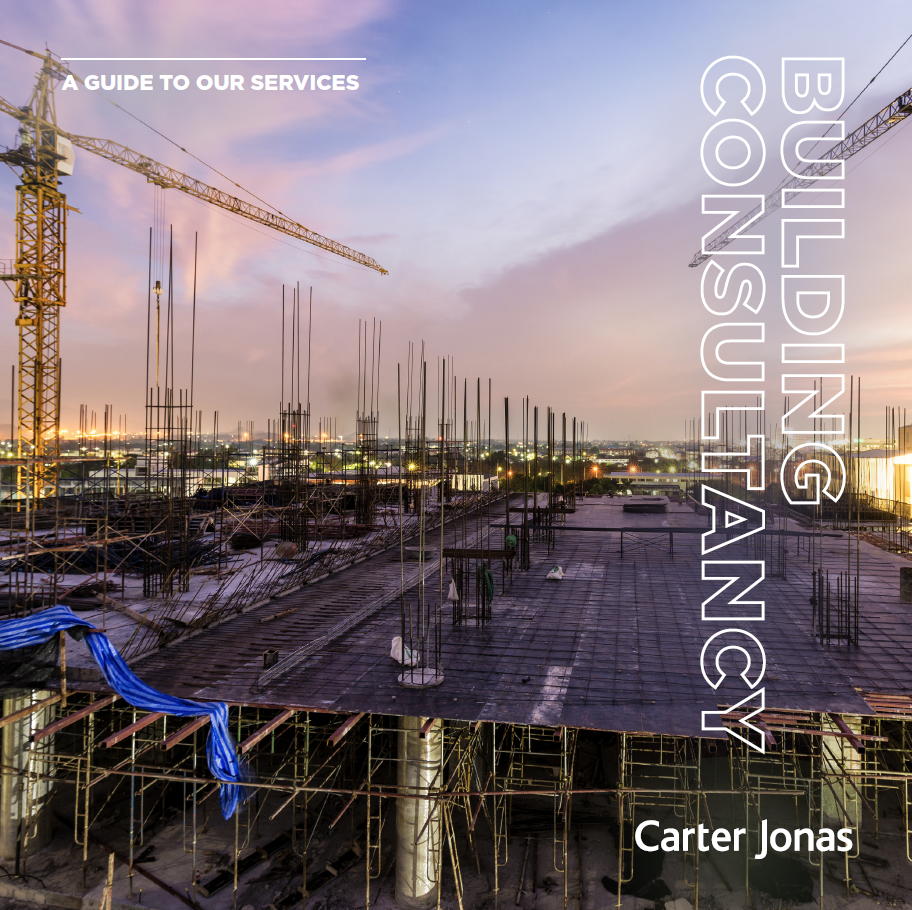 Keep Informed
Sign up to our newsletter to receive further information and news tailored to you.
Sign up now