Reinstatement cost assessment



Our building consultancy professionals provide accurate and comprehensive reinstatement cost assessments for insurance purposes.

Reinstatement Cost Assessment
An accurate building reinstatement cost assessment is essential to ensure that, should a building incur damage from an insured risk, there is appropriate insurance cover to safeguard the property owner's position in being able to recover their loss.
Carter Jonas regularly provides cost assessments for both commercial and residential buildings for a wide range of clients and property holders across all property sectors. Through our specialist knowledge gained from working with
historic and listed buildings
on a regular basis, we are also well placed to advise on these complex and specialist structures. We offer a bespoke service, performed by chartered building and quantity surveyors across our office network.
OUR approach to reinstatement cost assessment
The appointed surveyor will develop the assessment taking account of the unique features of the building.
Rebuilding costs are calculated by reference to a variety of data sources including the RICS's Building Cost Information Service, relevant cost information from recent Carter Jonas projects and other trusted sources. Assessments should be subject to a major review every three years (or earlier should significant alterations be made), with an annual desktop updates made to incorporate inflationary and tender cost changes.
Why choose Carter Jonas?
Our national building consultancy team based across the core Carter Jonas offices of Oxford, Cambridge, Bristol, Leeds and London comprises highly qualified and experienced chartered building and quantity surveyors who offer a consistently high quality and cost effective service. We offer assessments on an individual, multiple or portfolio basis, tailored to individual requirements.
Our team works closely with other colleagues across Carter Jonas, such as the property management and valuation teams, to deliver a seamless service. We can also offer reinstatement cost assessments as part of other services, such as pre-acquisition building surveys and market valuations for loan security purposes. Surveys and inspections are closely co-ordinated with our colleagues or third parties as required.
Richard Love is a Partner, Head of Building Surveying in our London Commercial Team. Richard joined from Watts Group PLC where he worked since 2010, most recently as director in it's project consultancy group. Richard's role is to provide building consultancy services, including relocation management, contract administration, design, strategic procurement and conservation advice with our clients.
Career Highlights:
Ealing Town Hall:
Full external restoration of Grade II Listed Victorian Gothic town hall building. The project arose from a survey identifying incidences of dangerous stonework and the project incorporated extensive masonry repairs, reroofing, redecorations, stained glass replacement, access improvements and drainage improvements. Works on site were delivered over an eight month period during which the town hall remained fully operational.

The Royal College of Psychiatrists HQ Relocation:
Project management services in respect of all aspects of the HQ relocation for this prestigious medical college. The relocation centred around moving into a 50,000sq ft 1980's office building and delivered a comprehensive strip out and refurbishment including the creating of canteen and catering facilities, conference space, library including antique book collection and sublet space. The relocation was delivered in 9 months (inception to completion) and Richard also handled dilapidations matters on exit.

Career developments
Being appointed to the board overseeing the expansion of the Carter Jonas Commercial Division, which took place in early 2017. Also, managing the expansion of the Architecture and Building Consultancy team. The service line has doubled the number of specialists working within it in the last two years, becoming the largest team within the division. Further growth plans are currently in place for the next few years.
I can provide advice on:
Find me on Linkedin
Chartered quantity surveyor with over 20 years of experience
Matthew is a Chartered Building Surveyor in the Chapel Place office. Matthew has undertaken various Building Surveying services to a diverse portfolio of clients, including Royal Mail, Salvation Army, Winchester Working Men's Housing Society, Aurora Fashions and Network Rail.

His primary skills cover: Schedules of Work, Schedules of Condition, Party Wall matters, Planned Maintenance Repair and Refurbishment Contracts of various properties, Schedules of Dilapidations, Insurance Valuations , Fire Insurance Valuations, Contract Administration, Defect Diagnosis and Prognosis, Statutory Consents, Budget Costs and Pre-acquisition survey.
Career Highlights:
Shortlisted for Young Surveyor of the year in 2016.
Leading on Party Wall matters for whole Thameslink project over 5 year period.
Defending dilapidations claim on behalf of Tenant, resulting in a reduction of the Landlord's claim from £4.9m to £1.45m
I can provide advice on:
Find me on Linkedin
Career Highlights:
Securing a portfolio insurance assessment in 2016 for over 150 assets in Greater London and Scotland.
Delivering a £700,000 CAT B fit out to fifth floor offices on Paternoster Square overlooking St Paul's Cathedral in the Summer of 2015.
Providing Lead Consultancy advice to major financial institution for CAT A refurbishment of 20,000 sqft offices in central Bath.
I can provide advice on:
Find me on Linkedin
Matthew Ellams is head of our project management team. He has considerable experience within the sector and has worked across a wide range of projects, servicing many different types of clients.
I can provide advice on:
Keith is a Partner in the commercial team and is based out of our Cambridge office.
I can provide advice on:
Career Highlights:
Project Management of the UK's first retrospective fire pressurisation system on Grade II* listed tower building.
Conservation and Restoration of Grade II* listed 18thC Summerhouse.
Award Winning Conversion and Refurbishment of a Grade II listed farmhouse and range of traditional barns into a mixed use development.
I can provide advice on:
Our latest publications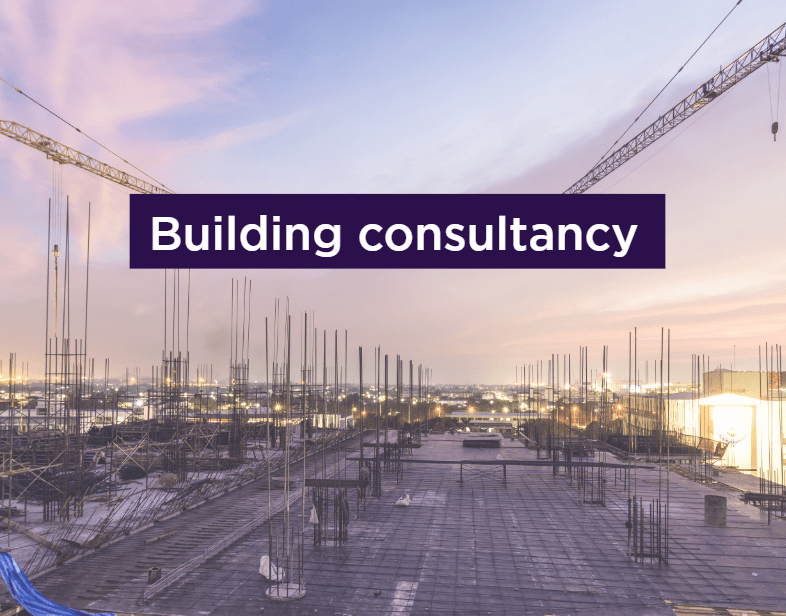 Keep Informed
Sign up to our newsletter to receive further information and news tailored to you.
Sign up now