We manage a number of large portfolio's on a national basis. Working predominantly with land and property but also other asset types across the Infrastructure, Commercial, Residential and Rural sectors. Our teams provide specialist and dedicated expertise to ensure that the highest level of performance and full compliance with all relevant legislation and industry best practice is achieved.
We provide a 24/7 helpdesk facility for tenants ensuring that all emergency matters are dealt with quickly and efficiently. We are also able to provide a reactive maintenance solution through our supply chain of approved contractors. We place a high priority on customer satisfaction which we measure through regular surveys of both our clients and tenants.
If your enquiry relates to a specific property, asset or portfolio please use the form below to contact a member of the relevant team or alternatively contact us on the phone numbers listed below.
General and Emergency Enquiries
---
---
@
@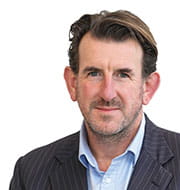 Mark Hall-Digweed
Head of Infrastructures
07801 666144
email me
about Mark
Heading up the Contract Management Team, Sam specialises in providing high level contract reporting and delivery support through all stages of a project. Sam is responsible for managing all public sector frameworks and major contracts and is extremely client focused. Sam is also involved in the delivery of a number of key Carter Jonas projects, specifically; systems delivery, ISO accreditations, time recording and invoicing and KPI dashboard reporting. Sam is committed to the support and development of her team with client focus at the forefront of everything she delivers.
Mark Hall-Digweed heads the Infrastructures department, where he has developed the team to deliver project management, land agency and property consultancy services to utility, public sector bodies and civil engineering organisations. The team is very successful and has grown to attract large clients such as Network Rail. Mark was also appointed in 2010 to lead Carter Jonas's cross divisional Public Sector Group, where he is responsible for developing clients with complex multi-faceted requirements.
Marks primary skills include multiple site management, high level negotiation and dispute resolution, programme management and the implementation of new systems, estate management, as well as compulsory purchase and compensation work. He has high levels of experience in all of the above.
I can provide advice on:
Find me on Linkedin
Keep Informed
Sign up to our newsletter to receive further information and news tailored to you.
Sign up now
Related services
Rural land and business
Carter Jonas's rural team is renowned for its quality of service, expertise and the '...
Explore service
Development land
Planning is an integral part of many projects on farms and estates, and is often the starting point ...
Explore service