In association with a leading insolvency specialist, Carter Jonas are able to provide a full range of restructuring services to both borrowers and lenders in the property sector.
The service includes:
Advice including option and strategy reports to borrowers, concerned over debt servicing
Advice including option and strategy reports to lenders concerned over potential default
Fixed charge receivership package to fixed charge holders
Administration and liquidation services via our restructuring partner
A full range of property services, including asset management, property management, agency, valuation, development consultancy and other services to support lenders, borrowers, receivers and administrators
Our sector experience does not only include principal commercial assets but we also specialise in residential development and rural assets.
@
@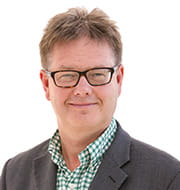 Dudley Holme-Turner
MRICS, RICS Registered Valuer
Head of Valuations - London
020 7518 3286
email me
about Dudley
Three career highlights:
• Valuation of Green Property Company for acquisition purposes
• Valuation of Camden Markets Portfolio for loan Security purposes
• Acting as LPA Receiver on £400m property company prior to its sale
I can provide advice on:
Commercial Services
We have partner-led commercial teams, based in London and a network of strategically placed regional offices, who act for many leading businesses, institutions, public authorities and private clients.
FIND OUT MORE
Related services
Office
Carter Jonas's commercial property teams provide expert advice on inv...
Explore service
Commercial landlord advisory
As a national property consultancy, Carter Jonas is able to advise landlords right across the ...
Explore service
Commercial Tenant Advisory
Carter Jonas's dedicated team of commercial property specialists is on hand to provide y...
Explore service