Farm grants and subsidies
With agricultural policy changing substantially for the first time in 70 years, what farming grants and subsidies are now available?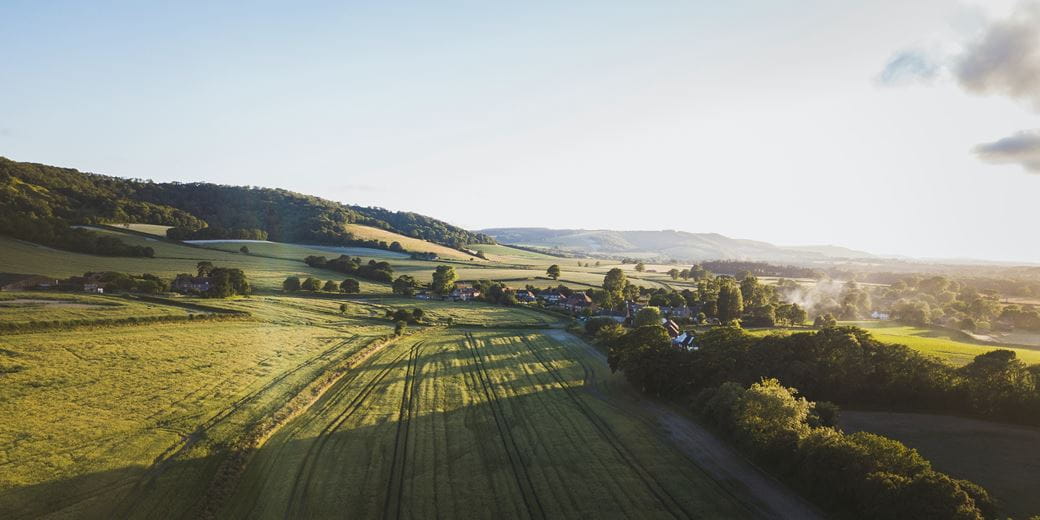 Farm support is changing throughout Europe with the next round of the Common Agricultural Policy due in 2023 introducing a new way of working to achieve nine objectives for social, environmental, and economic sustainability. Brexit has enabled the UK to design agri-environmental schemes which better suit the needs of rural businesses which, introduces fundamental change in the way that farmers and landowners are supported by the government. With a move away from direct payments to environmentally focussed support schemes, rural businesses will need a major shift in their approach to these schemes.
The phasing-out of the Basic Payment Scheme
Central government support for farm businesses is due to be diverted away from the direct payments, which are currently paid under the Basic Payment Scheme (BPS), towards schemes that will deliver "public goods" for which the government is prepared to pay. Farmers are being encouraged to assess the impact of this change on their businesses, and we have outlined below a summary of the future payment changes.
Direct payments through the BPS will be phased out between 2021 to 2027.
Countryside Stewardship
The Countryside Stewardship Scheme (CSS) is an umbrella scheme which provides financial incentives to land managers to help improve and protect the environment. The CSS is open to new applications until July 2023 and is made up of the following elements:
Higher Tier – target and complex management practices
Mid Tier – options and capital items that together help to deliver a range of environmental benefits
The 4 Wildlife Offers – simple set of options to help improve farmland wildlife.
Capital Grant funding – including the Water Capital only grants, Hedgerow and Boundary grants
Facilitation Fund to support a local co-ordinated approach to environmental management.

Find out more about the Countryside Stewardship Scheme >>
Lump sum exit scheme
Famers who wish to leave the industry and retire now have the option to receive a lump sum payment. It has been proposed by the government that this payment will be worth 2.35 times the average annual BPS payment received between 2018 and 2020, subject to a cap of £100,000.
Find out more about the lump sum exit scheme >>
Environmental Land Management Scheme (ELMS)
The Environmental Land Management Scheme (also known as ELMS) is a new overarching scheme that will reward environmentally conscious practices in farming, forestry, and land management. The Scheme will comprise three pillars: the Sustainable Farming Incentive (SFI), Local Natural Recovery and Landscape Recovery.
Farming in Protected Landscapes
This scheme is available for farmers in Areas of Outstanding Natural Beauty (AONB), National Parks (NP) and the Norfolk Broads. Each designated area has a different pot of money, and the scheme is nonprescriptive, with applicants invited to state the type of project that they wish to undertake.
Slurry Investment Scheme
The aim of this scheme is to upgrade slurry storage systems, to reduce the pollution incident and cut emissions. This will be launched in 2022.
Tree Health Pilot Scheme
This scheme is to enable landowners to apply for funding to assist with reducing the spread of pests and disease. The Forestry Commission will invite people and groups in target areas to take part in the pilot scheme, which is running from August 2021 to 2024.
Farming Innovation Programme
The programme is for agri-tech innovation to support farmers, growers, foresters and other businesses to embrace innovative ways to maximise productivity and drive sustainability. The programme closed on 12th January 2022.
Local/Regional Grants
We are aware of local and regional grants from public and private sectors, please contact your local agent for more details.
@
James works within the firm's Rural Division and is a member of the Royal Institution of Chartered Surveyors (RICS), a Fellow of the Central Association of Agricultural Valuers (CAAV) and a member of the Society for the Environment (CEnv.) James has a broad range of experience and has worked in Yorkshire for over 17 Years.
James specialises in Rural Estate Management, Landlord and Tenant advice, Town and Country Planning, Property Valuation, Renewable Energy Schemes, Farm Subsidies and Compulsory Purchase Compensation.
I can provide advice on:
NATURAL CAPITAL
For more insights and information, visit our Natural Capital Hub
Related services
Rural land and business
Carter Jonas's rural team is renowned for its quality of service, expertise and the '...
Explore service
Farming and agribusiness
Carter Jonas' farm consultancy team works with landowners and farmers of all sizes, throughout...
Explore service
Natural capital
Natural capital has the potential to offer landowners a number of ways to generate income b...
Explore service
Our other farms, estates & rural leisure services