Development and Strategic Land appraisal, valuation and viability

Development appraisal, strategic land valuation and viability
Carter Jonas has a dedicated development appraisal and strategic land valuation team and in addition, a separate viability team to provide all manner of valuations and advice for both residential and commercial development.
The team benefits from being able to draw upon the expertise of our development and strategic land agency team as well as our extensive planning and development team within Carter Jonas.
Specifically with regard to residential, we also have the benefit of our residential agency teams throughout the UK.


Carter Jonas provides the following development appraisal and strategic land valuation services:
Strategic land
Viability studies for planning purposes
Loan security valuations for development sites and strategic land
General valuations for tax purposes
Advice and scenario testing with regard to specific viability of potential development sites
Valuation of development land and strategic land for accounts purposes
Valuation of development land for negotiation of overage clauses
Valuation of developments and strategic lands for expert witness requirements
We provide valuations to a wide range of clients including
Government agencies (E.g., Homes England and the DIO)
Local Authorities
Lenders including Oak North, Aldermore, Handelsbanken, Octopus, Lend Invest, Mutual Finance, United Trust Bank and Coutts & Co.
Why choose Carter Jonas for development appraisal and strategic land valuation and viability services?
Our dedicated team of RICS registered valuers are positioned across seven regional hubs, providing valuation services nationally.
We are on the panel for several high street banks, secondary and tertiary lenders and building societies.
Our clients benefit from our own in-house research team, alongside our market knowledge obtained from our residential and commercial agency departments.
This multi-disciplinary nature of our business complements our valuation services and ensures that we can provide the in-depth reports our clients need to make well informed decisions.


Where we operate from
Our seven commercial regional hubs include London, Oxford, Cambridge, Leeds, Winchester, Birmingham and Bristol.
We also have RICS registered valuers situated in many of our other 36 offices who regularly undertake loan security valuations.
Our large base of valuers ensures that each one is knowledgeable in their local market and committed to providing a quality service.
@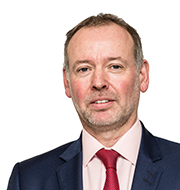 Jon Pinkerton
BSc (Hons) MRICS
Partner
020 7298 1827
email me
about Jon
@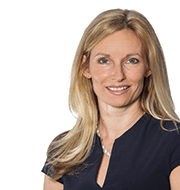 Emma Jewson
MRICS
Partner
01865 404463
email me
about Emma
@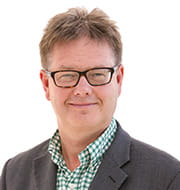 Dudley Holme-Turner
MRICS, RICS Registered Valuer
Head of Valuations - London
020 7518 3286
email me
about Dudley
Jon leads the Carter Jonas London development team, providing strategic development advice, feasibility and viability studies, acquisition, disposal and marketing advice and advice on structuring and procuring development partnerships. He has 30 years' experience, working initially in local government and then in consultancy at Donaldsons, Knight Frank and GL Hearn.

I can provide advice on:
Emma is a Chartered surveyor with over 25 years of experience in the property industry, the majority of which has been spent acting for a wide range of clients - private, corporate, public sector and institutional.
Emma is expert in delivering development consultancy and agency services across the residential and commercial sectors. She provides clients with strategic development advice including valuation and viability appraisals, site assembly, disposals including land sales and development agreements, procurement of development partners and the project management of planning and development strategies.
I can provide advice on:
Three career highlights:
• Valuation of Green Property Company for acquisition purposes
• Valuation of Camden Markets Portfolio for loan Security purposes
• Acting as LPA Receiver on £400m property company prior to its sale
I can provide advice on:
Simply Better Property Advice
View our full valuation service offering
FIND OUT MORE
Our other advisory services & sectors services