Commercial landlord advisory

As a national property consultancy, Carter Jonas is able to advise landlords right across the UK, operating in all main commercial property sectors.
Our team operates out of six core commercial hubs – Birmingham Bristol, Cambridge, Leeds, London and Oxford – giving us a rare and advantageous mix of national coverage and local expertise.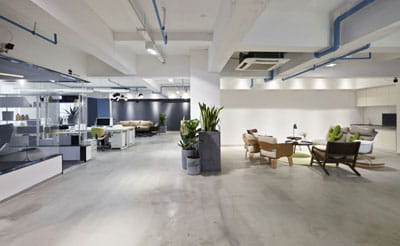 Carter Jonas' dedicated local teams of specialists provide advice to commercial property owners on all aspects of their property, offering a wide range of real estate services.

Our team operates out of seven core commercial hubs – London, Cambridge, Oxford, Bristol, Bath, Birmingham and Leeds – giving us a rare and advantageous mix of national coverage and local expertise.
Carter Jonas's personal approach is evident in the time and effort we take to get to know a property and to understand the prevailing market conditions, as well as in the regular correspondence we have with landlords. Our success is built on the long-term approach we take to client relationships.

When it comes to negotiating rent reviews and lease renewals, we know how to obtain the best possible terms. We apply our extensive market knowledge and resourcefulness to the negotiations, with the aim of benefitting both the landlord and tenant.

We work hard to attract the right tenant, with a strong covenant, for every one of our clients' properties. We take a tailored approach to the marketing of our commercial properties, searching for a suitable occupant for each one and delivering a stable income for the client.

Every property is unique, so we can offer different options, break clauses and rent-free periods to find the right tenant for every unit.
I was impressed by Carter Jonas's approach, specifically the depth of clarifying answers, and effective use of face-to-face meetings and technology in order to fine-tune the case and test assumptions.
A robust financial and commercial business case was delivered that was very well received by our Executive Team, praised by our CEO and resulted in approval by our board for our preferred accommodation relocation option." Andrew Evans, Estates and Facilities, CQC .
Always appreciate your clear thinking, responsiveness and valuable insight.

Avago Technologies
Our expertise covers:
Strategic advice in relation to any development or refurbishment works required to bring the premises to market




Providing rental advice, including recommendations on the rent that should be quoted, negotiated and agreed in relation to the letting

Providing recommendations on the marketing strategy, including suitable target markets

Implementing the marketing recommendations, including the proposed advertising campaign

Providing clients with regular updates, including reporting on the progress of the marketing campaign and any enquiries received

Undertaking accompanied viewings with interested parties

Representing clients' interests in lease negotiations

Preparing heads of terms documents and summarising the agreed terms of the proposed letting

Liaising regularly with solicitors during the lease conveyancing process, to ensure that there are no delays in meeting the deadline for exchange of contracts.
Chris heads the Commercial Agency team from the Leeds office providing services to both landlord and occupier clients throughout Yorkshire and across the North of England. He specialises in the office and industrial sectors providing both acquisition and disposal advice to a range of clients to include national and local institutions as well as private individuals. He also provides advice in relation to Landlord and Tenant issues, including rent reviews and lease renewals.
I can provide advice on:
Ed has over 15 years Central London office experience and his role at Carter Jonas is advising on the marketing and letting of surplus office space located in the Central London office markets. Ed also advises landlords and tenants on developing office marketing strategies and carries out competition analysis. Find out more here.
I can provide advice on:
Three career highlights 2016:
• Off-market acquisition prime Bath retail and office Investment
• Off-market acquisition prime Bath offices for growing Plc
• Brexit straddling Travel Lodge Investment acquisition
I can provide advice on:
Bridget has over thirty years' experience in lease advisory and roadside development across the UK, including working closely with agency teams. She carries out out-of-town rent reviews, lease renewals and re gears for a number of clients, including McDonald's. On the high street, her clients include Specsavers, Virgin Media, Southern Co-op, St Peter's Hospice and a number of local landlords and tenants. She also specialises in industrial, retail warehouse and office properties.

McDonald's have been a key client of Bridget's for over twenty years as she has acted on their behalf in the southwest, South Wales and east and west Midlands, including acquiring a dozen sites. She also acts for Virgin Media in respect of their retail properties across the UK. She has recently acquired two travel services sites at Weston Super Mare and at Cribbs Causeway, Bristol which will accommodate Starbucks drive-through units as well as petrol filling stations, convenience stores and fast food outlets. She also recently acquired sixteen retail warehouse properties in the Midlands for the new owners of Just for Pets. Bridget also has experience in car showroom valuation, and acts for Howards' Garages and Dick Lovett.
I can provide advice on:
Three career highlights:
Over a career spanning nearly 30 years involving all forms of property from a nuclear bunker through to the vast majority of the County's main business schemes, it is difficult to choose just three highlights; the following are certainly are worthy of note:

Letting acquisition, for SkyCaddie, at Haddenham:
I have chosen this as we were presented with a challenging brief by our client but I was able to use my market knowledge to unearth an off market opportunity that we subsequently acquired on very favourable terms.

Sale of Foxcombe Hall, Oxford: It is not often you get to market a University Campus and, as such, our disposal of the former Open University Campus at Boars Hill has been a highlight, working alongside our residential team on this high profile instruction.

Letting Instruction, Silverstone Park: I am currently leading this letting instruction on behalf of MEPC, where we have been responsible for over 200,000 sq ft of lettings in the past 12 months and I enjoy helping guide the park's future development form, alongside the wider team.
I can provide advice on:
William Rooke is an investment and commercial development property specialist.
Three career highlights:
Land assembly in central Cambridge for 316 room student housing scheme.
Acquisition of vacant office building in North Cambridge for £1m and subsequent letting and Asset Management to create a £7m investment.
Securing planning consent and anchor tenants for a £100m industrial development in the Midlands.
Property Management
We can help manage your commercial property.
Related services
Office
Carter Jonas's commercial property teams provide expert advice on inv...
Explore service
Industrial
Whether you are looking to acquire or lease an industrial property, or you are seeking an industr...
Explore service
Our other office services