Commercial Landlord Advisory

As a national property consultancy, Carter Jonas is able to advise landlords right across the UK, operating in all sectors of commercial property.

Our team operates out of five core commercial hubs – London, Cambridge, Oxford, Leeds and Bath – giving us a rare and advantageous mix of national coverage and local expertise.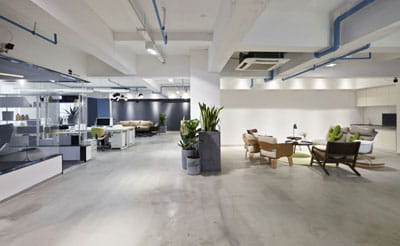 We act on behalf of a variety of clients, whose interests in commercial property range from office spaces to industrial parks.

Over the years, we have furthered our knowledge of many sectors, and this is evident in the quality of advice we give to landlords. Our expertise is based on a foundation of national knowledge and is applied in a highly personalised way to meet the specific objectives of each client.
Carter Jonas's personal approach is evident in the time and effort we take to get to know a property and to understand the prevailing market conditions, as well as in the regular correspondence we have with landlords. Our success is built on the long-term approach we take to client relationships.

When it comes to negotiating rent reviews and lease renewals, we know how to obtain the best possible terms. We apply our extensive market knowledge and resourcefulness to the negotiations, with the aim of benefitting both the landlord and tenant.

We work hard to attract the right tenant, with a strong covenant, for every one of our clients' properties. We take a tailored approach to the marketing of our commercial properties, searching for a suitable occupant for each one and delivering a stable income for the client.

Every property is unique, so we can offer different options, break clauses and rent-free periods to find the right tenant for every unit.
I was impressed by Carter Jonas's approach, specifically the depth of clarifying answers, and effective use of face-to-face meetings and technology in order to fine-tune the case and test assumptions.
A robust financial and commercial business case was delivered that was very well received by our Executive Team, praised by our CEO and resulted in approval by our board for our preferred accommodation relocation option." Andrew Evans, Estates and Facilities, CQC .
Always appreciate your clear thinking, responsiveness and valuable insight.

Avago Technologies
Our expertise covers:
Strategic advice in relation to any development or refurbishment works required to bring the premises to market




Providing rental advice, including recommendations on the rent that should be quoted, negotiated and agreed in relation to the letting

Providing recommendations on the marketing strategy, including suitable target markets

Implementing the marketing recommendations, including the proposed advertising campaign

Providing clients with regular updates, including reporting on the progress of the marketing campaign and any enquiries received

Undertaking accompanied viewings with interested parties

Representing clients' interests in lease negotiations

Preparing heads of terms documents and summarising the agreed terms of the proposed letting

Liaising regularly with solicitors during the lease conveyancing process, to ensure that there are no delays in meeting the deadline for exchange of contracts.
22 Bishopsgate
The biggest single office building in Europe, Sir Stuart Lipton reveals all.
Find out more
Property Management
We can help manage your commercial property.
FIND OUT MORE
Related services
Office
Carter Jonas's commercial property teams provide expert advice on inv...
Explore service
Industrial
Whether you are looking to acquire or lease an industrial property, or you are seeking an industr...
Explore service
Our other office services