The way we live, work, play, shop and travel has changed drastically in recent years, and the built environment needs to respond to this, providing a mix of residential, leisure and commercial property in order to support sustainable communities.
Carter Jonas is at the centre of regeneration, transforming places and the communities that occupy and use them. Our dedicated and highly regarded regeneration consultancy team is made up of specialists in:
Planning policy development
Masterplanning, urban design and place making
Planning strategy and planning applications
Town centre and shopping centre strategy, management and investment
Development and viability appraisals
Developer procurement
Commercial investment and funding
Public estate strategy and estate management
Lease advisory
Land assembly and compulsory purchase
Land referencing
Resident engagement and negotiations
Affordable housing
Project management
Building surveys
Geospatial data, land measurement and 3D scanning
We have a strong track record of working in partnership with local planning authorities, regeneration bodies, landowners, businesses, investors, developers, stakeholders and communities to help unlock the investment and development potential of centres, assets and sites. We are currently advising on the planning, funding and delivery of complex urban regeneration projects across the country.

Our energy and purpose as a team is to help our clients create high quality sustainable places and deliver transformational regeneration projects that are economically viable and valued by all.
Our regeneration expertise and experience cover the following:
Town centre regeneration
Town centres have been feeling the impact of changing shopping habits and a move towards mixed use, including leisure and residential, has been underway, rebalancing uses to meet communities' needs. The pandemic, however, accelerated the move towards online shopping and homeworking, and hit the leisure sector, along with many other parts of the economy. The challenge of building back our economy, along with our town centres and high streets, has become more urgent than ever.

We have seen local councils investing in their retail centres, for both regeneration and investment. This creates an opportunity to repurpose and redesign the town centre to be more suitable for current ways of living, and to better support residents and the local authority.

Our team has the skills and experience to assist urban centres in responding to the challenges they are facing, helping our clients to take a proactive approach by redefining their town centre strategies, creating public-private partnerships, repositioning assets and stimulating local economies.
Housing regeneration
We need to provide more homes, more affordably, in locations where people want to live and work. Housing-led regeneration has come to the fore to meet this need. An important part of housing-led regeneration is housing estate renewal. This can be either for the purposes of densification (providing housing for more people in the same area of land), or replacing life-expired system-built blocks, providing private and affordable housing.

Gaining the support of residents and leaseholders is central to successful estate renewal and our team is experienced in engagement and negotiation to acquire land by agreement. However, it is not always possible to deliver all the required land by agreement and the Government encourages the use of compulsory purchase powers where it is appropriate and justified.

Our team is expert in the seeking, securing and use of compulsory purchase powers, but remains acutely aware of the concern and uncertainty that the process can impose on affected residents and owners. Our teams are trained in dealing with affected parties in an open, transparent and respectful way that builds positive relationships and maintains dialogue in what can become a contentious and adversarial process if not handled carefully.

Effective engagement with residents and leaseholders has always been a fundamental step in this sort of regeneration, but has come even more to the fore following recent decisions relating to CPO on estate renewal projects.

Our experience in this area spans numerous major housing renewal schemes across multiple local authority areas.
Transport-led regeneration
The development of new (and improvement of existing) transport infrastructure, especially rail, can be the catalyst for regeneration of the surrounding area as well as the station itself. From over-station development to the creation of retail centres and public spaces, more and more often we are seeing regeneration as part of investment in transport hubs.

The provision of improved public transport is integral to the sustainability of proposed new development, making the areas around stations ideally suited to increased density of housing, without increasing the need for private cars.

Our team's understanding and experience of the operational requirements and challenges faced by transport infrastructure providers comes from our years' of experience in working with clients including Network Rail, HS2, LCR and TfL as well as many local authorities. We are skilled in providing the business cases for public sector investment in new transport infrastructure and implementation strategies based around land assembly, viability and funding and the creation of public/private partnerships.
Our regeneration services
Across our planning & development, infrastructure and commercial teams, we are able to assist with every step of regeneration schemes, from inception to implementation.
VISION & STRATEGY


Site & Asset Appraisals
Catchment & Market Analysis
Strategic Visioning
Estate Strategy
Masterplanning
VIABILITY & PROCUREMENT


Feasibility & Financial Viability Assessments
Funding Structures
Development Partner Procurement
Business Cases
CONSULTATION & CONSENT


Stakeholder Engagement & Consultation
Planning
Urban Design
CPO & Land Assembly
DELIVERY


Asset Management
Project Management
Commercial Investment & Agency
@
@
Paul Astbury
Head of Regeneration
020 7518 3328
email me
about Paul
@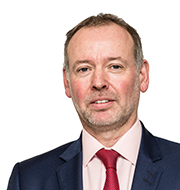 Jon Pinkerton
BSc (Hons) MRICS
Partner
0207 298 1827
email me
about Jon
Paul is a Partner, and Head of Compulsory Purchase based out of our Head Office at Chapel Place, London.
I can provide advice on:
Find me on Linkedin
Jon leads the Carter Jonas London development team, providing strategic development advice, feasibility and viability studies, acquisition, disposal and marketing advice and advice on structuring and procuring development partnerships. He has 30 years' experience, working initially in local government and then in consultancy at Donaldsons, Knight Frank and GL Hearn.

I can provide advice on:
Related services
Infrastructure
Our infrastructure team is the fastest growing of its kind in the country.
Explore service
Compulsory Purchase & Compensation
Compensation following (or in anticipation of) compulsory purchase is complex and frequently content...
Explore service
Development Agency
Our agency teams have vast experience across the UK of identifying opportunities to extract value...
Explore service
Our other planning & development services