Carter Jonas's commercial property teams provide expert advice on investing, developing, leasing and acquiring office space in London, Oxford and across the UK.
We have a detailed understanding of the latest developments, trends and activity levels in the commercial office market, and we are attuned to changing occupier needs. In an ever-evolving property landscape, this insight is essential. Click for advice on: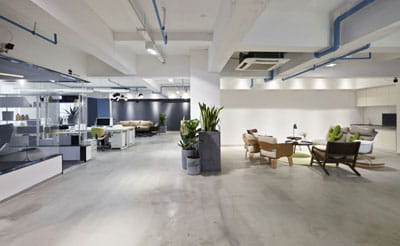 When selling or letting your property Carter Jonas provides a professional and personalised experience from the outset.
From developing high-quality marketing reports to liaising with solicitors, we pride ourselves on delivering a high standard of service.
As part of our marketing, we will produce a compelling set of particulars, as well as provide a knowledgeable and in-depth report of the local office market. From there, we will advertise your property on our website and on other national commercial property websites, and make direct contact with potential tenants or purchasers on our database.
We also have an experienced team which deal with the acquisition and investment of offices. We understand the importance of location to occupiers and, as such, it is our first consideration in any property search. We combine our detailed local knowledge with our national perspective to find the right location to produce the best results for your business.

With a clear understanding of your requirements, we will analyse all options available both on and off the market. We will draw up a shortlist, coordinate viewings and inspections with you, liaise with clients and manage negotiations through to a successful completion for you.

When it comes to agreeing terms, we know the incentives that are available to occupiers. Rent-free periods, a contribution towards a fit-out, break clauses and flexibility – they are all areas that can be negotiated upon. Our professionals are skilled negotiators, fully informed of market conditions, and their sole objective is to deliver the best result for your business.


We can help with:
| | |
| --- | --- |
| | |
| Acquisition | Investment |
| Pre-sales and pre-leasing | Tailored marketing campaigns |
| Refurbishment advice | In-depth local knowledge |
If you are looking for co-working, flexible or private office space, we have partnered up with OfficeFreedom to offer you the best flexible workspaces. Search Serviced Offices anywhere in the world here >
To discuss any of the services we provide within the office sector, please contact a member of our team.
GET IN TOUCH
Our specialist teams operate at national level. Select a region below to find your nearest consultant.
Chris heads the Commercial Agency team from the Leeds office providing services to both landlord and occupier clients throughout Yorkshire and across the North of England. He specialises in the office and industrial sectors providing both acquisition and disposal advice to a range of clients to include national and local institutions as well as private individuals. He also provides advice in relation to Landlord and Tenant issues, including rent reviews and lease renewals.
I can provide advice on:
Three career highlights:
Over a career spanning nearly 30 years involving all forms of property from a nuclear bunker through to the vast majority of the County's main business schemes, it is difficult to choose just three highlights; the following are certainly are worthy of note:

Letting acquisition, for SkyCaddie, at Haddenham:
I have chosen this as we were presented with a challenging brief by our client but I was able to use my market knowledge to unearth an off market opportunity that we subsequently acquired on very favourable terms.

Sale of Foxcombe Hall, Oxford: It is not often you get to market a University Campus and, as such, our disposal of the former Open University Campus at Boars Hill has been a highlight, working alongside our residential team on this high profile instruction.

Letting Instruction, Silverstone Park: I am currently leading this letting instruction on behalf of MEPC, where we have been responsible for over 200,000 sq ft of lettings in the past 12 months and I enjoy helping guide the park's future development form, alongside the wider team.
I can provide advice on:
Three career highlights 2016:
• Off-market acquisition prime Bath retail and office Investment
• Off-market acquisition prime Bath offices for growing Plc
• Brexit straddling Travel Lodge Investment acquisition
I can provide advice on:
Michael is Head of Carter Jonas' London Tenant Advisory Team and specialises in providing office search, lease negotiation, relocation management, rent review and lease restructuring consultancy services to office tenants based in Central and Greater London. He has over 20 years experience and his clients include international corporates such as Hitachi, Warner Bros and Hackett, not for profit organisations such as The Overseas Development Institute and The Nursing and Midwifery Council as well as owner-managed businesses including Wavex Technology, Credo Business Consulting and Turley Associates.
The range of consultancy services provided by Michael and his Team include advising on office availability, rents and rent free periods, undertaking property searches, representing tenants in lease negotiations, developing office relocation project plans, timetables and budgets and project managing each stage of the relocation process, including overseeing the pre-contract due diligence, and co-ordinating the activities of all those consultants who will be involved in the office move.
I can provide advice on:
Bridget has over thirty years' experience in lease advisory and roadside development across the UK, including working closely with agency teams. She carries out out-of-town rent reviews, lease renewals and re gears for a number of clients, including McDonald's. On the high street, her clients include Specsavers, Virgin Media, Southern Co-op, St Peter's Hospice and a number of local landlords and tenants. She also specialises in industrial, retail warehouse and office properties.

McDonald's have been a key client of Bridget's for over twenty years as she has acted on their behalf in the southwest, South Wales and east and west Midlands, including acquiring a dozen sites. She also acts for Virgin Media in respect of their retail properties across the UK. She has recently acquired two travel services sites at Weston Super Mare and at Cribbs Causeway, Bristol which will accommodate Starbucks drive-through units as well as petrol filling stations, convenience stores and fast food outlets. She also recently acquired sixteen retail warehouse properties in the Midlands for the new owners of Just for Pets. Bridget also has experience in car showroom valuation, and acts for Howards' Garages and Dick Lovett.
I can provide advice on:
Three career highlights:
Sale of the largest brownfield development land in Switzerland on behalf of SAPPI
Lease re-structure of the 200,000 sqft NOKIA HQ in Duesseldorf, Germany
Voted top 20 deal maker by ONCOR INTERNATIONAL in 2005
I can provide advice on:
Ed has over 15 years Central London office experience and his role at Carter Jonas is advising on the marketing and letting of surplus office space located in the Central London office markets. Ed also advises landlords and tenants on developing office marketing strategies and carries out competition analysis. Find out more here.
I can provide advice on:
William Rooke is an investment and commercial development property specialist.
Three career highlights:
Land assembly in central Cambridge for 316 room student housing scheme.
Acquisition of vacant office building in North Cambridge for £1m and subsequent letting and Asset Management to create a £7m investment.
Securing planning consent and anchor tenants for a £100m industrial development in the Midlands.
Our latest publications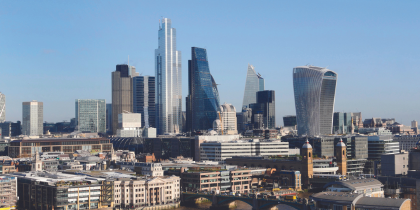 Serviced Office Space
If you are looking for a flexible solution, we can help you find the best workspace to suit your needs.
Search now
Property Management
We can help manage your commercial property.