Telecoms apparatus and rights exists on, under or over land which will generally have another primary purpose: agricultural, commercial, residential, owner-occupier, institutional or investment.
Cross-discipline collaboration within Carter Jonas gives us unique access to advice which reflects the primary purpose of the land or the client's aspirations.

We offer pragmatic, holistic, expert advice.

Our team offers the following Telecoms specific services:
Negotiation of renewal and new site agreements
Rent review
Lease and equipment audit
Apparatus removal or relocation for redevelopment
Alternative Dispute Resolution (mediation, arbitration, expert determination)
Expert witness
Strategic advice
Policy advisory (5G and small cells)
Regulator (Ofcom) representations
We are also able to offer the following infrastructure services:
@
Mark is a Partner and Head of Telecommunications at Carter Jonas with over 20 years' experience of strategic acquisition, development and management of telecommunications infrastructure assets.

Mark's expertise includes translating complex business needs into clear property strategies, delivering acquisitions and technology convergence projects as well as commercial and legal due diligence.

He has also been responsible for the delivery of major national infrastructure programmes in broadcast and mobile areas and the initial deployments of distributed antenna systems within indoor and urban environments. Prior to working for Carter Jonas, Mark was Head of Estates and Property at Arqiva.

Mark is also Chair of the Royal Institution of Chartered Surveyors Telecommunications Forum Board, which liaises with government ministers, advisors, civil servants and regulators - helping to shape policy and legislation as well as providing professional guidance to the real estate industry.
I can provide advice on:
• Strategic Sector Insight and Analysis
• Estate Management and optimisation of operational and corporate infrastructure assets
• Portfolio and single asset acquisition and disposal
• Valuation of telecommunication assets
I can provide advice on:
Our latest publications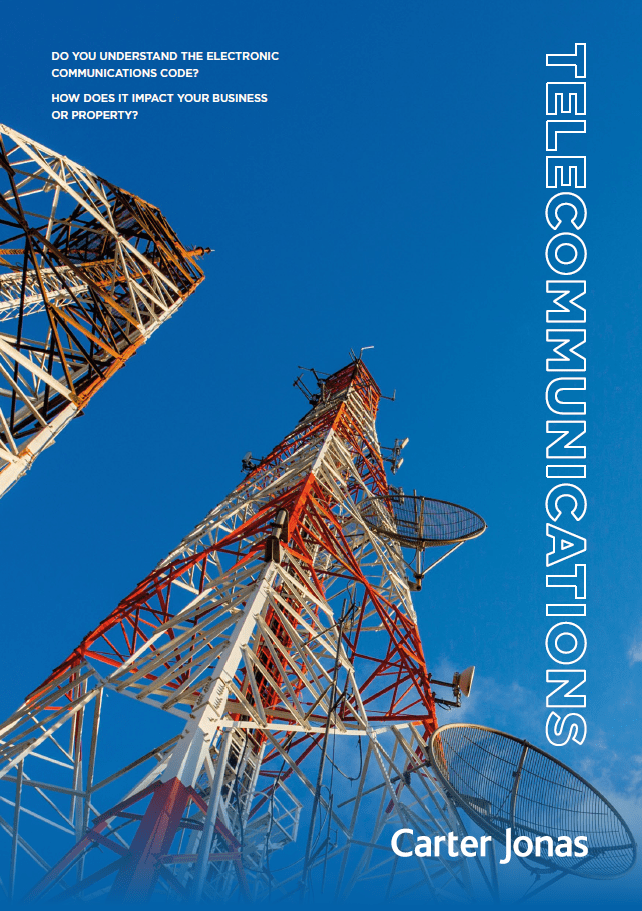 Keep Informed
Sign up to our newsletter to receive further information and news tailored to you.
Sign up now
Related services
Mapping & ​Geospatial
As part of its multi-disciplinary offering, Carter Jonas has a holistic geospatial practice cover...
Explore service
Valuation & Advisory
The valuation of property is a core part of our practice and stands at the heart of all property ...
Explore service