International
UK business with established
partnerships across the globe

Our Services
- International Corporate real estate – Our Corporate Occupier Solutions team advises clients on tenant representation, transaction management, and professional services across the globe.
We have a solid track record in providing independent and objective advice to some of the world's largest and fast growing corporations.
Our central team provides a single point of co-ordination and adopts a thoughtful process driven to problems.
- Valuation – We provide valuations for the purposes of loan security and accounts on behalf of banks, financial institutions and corporate occupiers.
- Agency – Our advice covers acquisitions and disposals of freehold and leasehold assets across all property sectors.
- Asset Management – Our asset management services add value to clients' portfolios and generate enhanced returns.
- Development – Our team provides development advice across all real estate sectors, including residential, commercial, hotels and leisure.
- Investment – We offer a global investment brokerage solution for investors undertaking cross-border transactions.
SIOR
Four of our partners have the prestigious SIOR designation;
Scott Harkness SIOR
Andrew Smith SIOR
Frédéric Schneider SIOR
Michael Pain SIOR
The SOCIETY OF INDUSTRIAL AND OFFICE REALTORS® is the leading global professional office and industrial real estate association headquartered in Washington D.C.
SIOR has more than 3,200 members in 685 cities and 36 countries.
SIOR represents today's most knowledgeable, experienced, and successful commercial real estate brokerage specialists.
Real estate professionals who have earned the SIOR designation are recognized by corporate real estate executives, commercial real estate brokers, agents, lenders, and other real estate professionals as the most capable and experienced brokerage practitioners in any market.
PRAXI VALUATIONS
Carter Jonas is delighted to be representing the United Kingdom in a valuation partnership with Praxi Valuations.

Praxi Valuations provides independent valuation and advisory services to clients in the real estate, loan valuations and due diligence fields. The aim of the partnership is to provide a cross border valuation service in a seamless and efficient manner, working for occupiers, institutions and lenders.

Other European countries with representatives within Praxi Valuations include:
France
Germany
Belgium
Spain
Italy
Poland
Romania
Greece

For further information, please visit Praxi Valuations website.

If you wish to discuss Carter Jonas' involvement with Praxi Valuations, please contact Dudley Holme-Turner, Head of Valuations.
IRELS
Carter Jonas is proud to be representing the United Kingdom in a partnership with IRELS.
IRELS is an international network of independent professionals specialising in the logistics real estate sector from 12 countries: France, Spain, Germany, Czech Republic, Slovakia, Poland, UK, Belgium, Switzerland, Romania, Austria and The Netherlands.

For further information, please visit IRELS website.

If you wish to discuss Carter Jonas' involvement with IRELS, please contact Andrew Smith, Partner.
Strategic Alliances PARTNERs
VAN GOOL ELBURG
Van Gool Elburg is an independent firm with four decades' experience in the field of commercial property in The Netherlands.
Van Gool Elburg Elburg has for many years been among the leading independent firm operating in the field of commercial property in The Netherlands.
GERMAN PROPERTY PARTNERS
German Property Partners is a German association of real estate companies in the commercial segment, all of which are regional leaders in their field.
The founding partners are Grossmann & Berger with offices in Hamburg and Berlin, and E & G Real Estate based in Stuttgart and Munich. Partner ANTEON operates on the Düsseldorf market, GREIF & CONTZEN Immobilien is the partner serving the Cologne area and blackolive advisors the partner for Frankfurt.

Visit German Property Partners >
LISNEY
Lisney is one of the best-known estate agents in the Ireland market. They are the largest Irish-owned full service property advisory company and provide both residential and commercial property services for clients.
Established as Harry Lisney & Son in 1934, having traded as Franks & Franks for the previous ten years, nobody knows property in Dublin, Cork and Belfast better than Lisney.

Visit Lisney >
Looking To Sell or Let Your Property?
Find out how much your property is worth.
BOOK AN APPRAISAL
@
Three career highlights:
Sale of the largest brownfield development land in Switzerland on behalf of SAPPI
Lease re-structure of the 200,000 sqft NOKIA HQ in Duesseldorf, Germany
Voted top 20 deal maker by ONCOR INTERNATIONAL in 2005
I can provide advice on:
Three career highlights:
• Valuation of Green Property Company for acquisition purposes
• Valuation of Camden Markets Portfolio for loan Security purposes
• Acting as LPA Receiver on £400m property company prior to its sale
I can provide advice on:
Three career highlights:
Acquisition of over 800,000 sq ft between 7 sites on behalf of one of the UK's largest parcel operators, acquiring one freehold, two assignments (plus reversionary leases) and four new leases on buildings across the UK (Bodmin, Basingstoke, Chester Le Street, Grays, East London, Coventry and Rotherham).
Disposal of 3 million sq ft, 200 acres on behalf of SAPPI which was one of the largest Brownfield sites in Switzerland in 2012 sold for over €50 million.
Worked on one of the largest data centre/ colocation transactions in Singapore of 30,000 sq ft data centre within the Global Switch building on behalf of Asia Global Crossing.
I can provide advice on:
Iain is Business Development Director of Carter Jonas. His role is to work across the Commercial, Planning & Development, Residential and Rural divisions to target new opportunities across a broad range of sectors and disciplines. His professional background is in economic development, regeneration and inward investment.
I can provide advice on:
Our History
Carter Jonas was founded in 1855, when John Carter Jonas set himself up as an auctioneer in Cambridge. The firm's estate management business started when the future Marquess of Lincolnshire appointed John Carter Jonas to run his family estates in Buckinghamshire. Our extensive association with Oxbridge colleges was expanded when the firm took over Castle, Field & Castle in Oxford in 1924. The timeline below outlines the key milestones in our history since then.
Today, Carter Jonas has over 700 people working in 33 offices, strategically placed across the UK. Our corporate head office is located in Chapel Place near Oxford Street in Central London.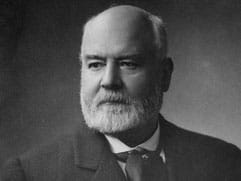 1855
John Carter founds firm – opening an office in Cambridge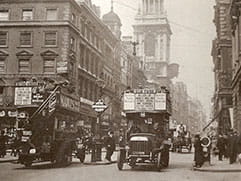 1909
First London office opened at Sergeant's Inn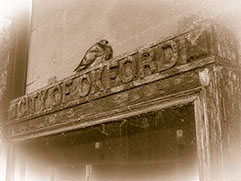 1924
Merged with Castle Field & Castle, Oxford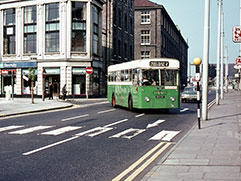 1976
Merged with Mssrs. Wright & Ward, Ipswich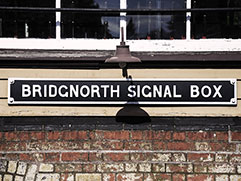 1981
Merged with Yates & Co, Bridgnorth and Shifnall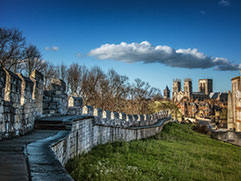 1987
Merged with Byron & Granger, York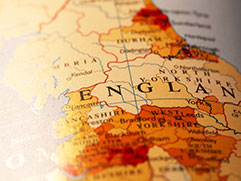 1996
Merged with Cluttons North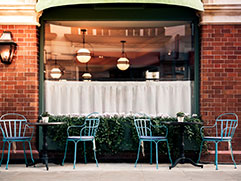 2002
Merged with Egerton, London – Mayfair, Marylebone and Chelsea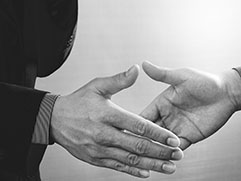 2003
Becomes a Limited Liability Partnership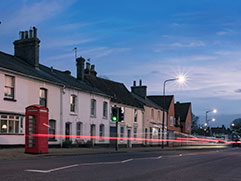 2005
Merged with Coulson Edwards, Long Melford and MCL Property Consultant, Northampton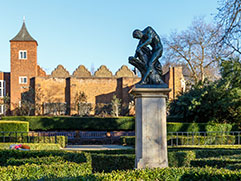 2006
Merged with Cavanagh Smith & Co, Holland Park, London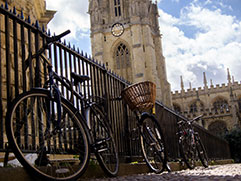 2007
Merged with Commercial team from Thomas Merryfield, Oxford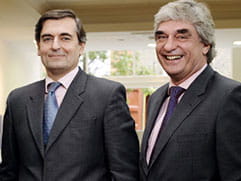 2009
Merger with Dreweatt Neate LLP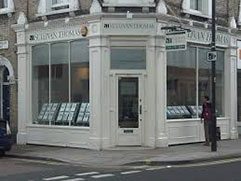 2013
Acquisition of independent residential property agency Sullivan Thomas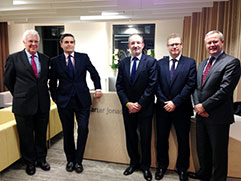 2014
Acquisition of planning consultancy, Planning Perspectives
Acquisition of independent residential property agency, Boilaeus
Acquisition of investment specialist, Whittingham Prosser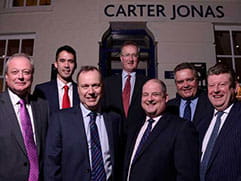 2015
Acquisition of Cambridge-based general practice, January's
Acquisition of Cambridge-based residential property agency, Bradshaws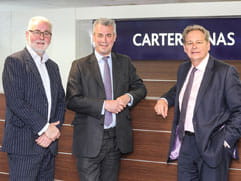 2017
Acquisition of Abingdon-based planning practice, Kemp & Kemp
Our People (
{{resultCount}}
)
@
{{person.firstName}} {{person.surname}}
{{person.professionalQualifications}}
{{person.jobRole}}
{{person.telephoneNumber}}
email me
about {{person.firstName}}