Planned preventative maintenance


Our building consultancy professionals can provide advice on all aspects of planned preventative maintenance.

What is planned preventative maintenance and why is it essential?
Planned preventative maintenance (PPM), also commonly referred to as planned or scheduled maintenance, is essentially a scheduled maintenance routine, set out to ensure no unexpected capital costs are needed to keep buildings and equipment in good working order.
Planned preventative maintenance is essential to ensure that buildings not only operate at optimum efficiency but also adhere to statutory requirements. The service is imperative to all buildings and property portfolios, for use by the property advisor, estates occupier or owner responsible for ensuring that buildings are safe and fit-for-purpose.

Codes of practice and general health and safety measures are constantly updated, together with building regulations but are not enforceable retrospectively. Although service providers offer specialist reports on water safety, electrical safety, building accessibility, the presence of asbestos, fire risk assessments and more, repairs or upgrades may not be co-ordinated.

At Carter Jonas, our professionals provide an overview of all these areas and include comment on heating and energy efficiency, ventilation, separation, guardrails to stairs, lighting, provision of power, glass safety and more. We suggest how to make existing buildings more compliant with current standards, helping to reduce the risk of negligence claims from those injured on premises they visit or occupy. This gives our clients an overview of the realistic cost of maintaining the buildings they control over the next five, 10 or 15 years and includes budgetary advice on likely major refurbishment works in the foreseeable future. Due to budgets being tight, we appreciate that the amount of time a building is out of use must be minimised. However, planned and realistically costed maintenance saves money in the long term and is preferable to 'fire-fighting' urgent defects.
The reasons why planned preventative maintenance is essential include:
The service helps to extend the life span of equipment and prevent degradation and failure
Planned preventative maintenance allows clients to substantially reduce reactive maintenance and retain their buildings and assets in the desired or needed quality
Pro-active maintenance is nearly always significantly more cost effective than reactive maintenance
When a building is planned, whether it is new build or a refurbishment, fire safety measures must comply with Approved Document B. These systems will not remain compliant unless serviced and maintained regularly. If not, the components could become ineffective or in the worst-case scenario, fail entirely
Regular maintenance to a property is required to provide certainty that the building is safe and functional, as well as ensure the wellbeing and safety of its occupants
Technology and how it aids planned preventative maintenance
Working with our geospatial team, Carter Jonas uses property portfolio management tools that are tailored to each client's key performance indicators. The systems act as one point of access to the key information that matters to each of our clients.
Clients can view live inspection data which includes risk assessments and outstanding compliance events. This allows:
Access to securely hosted site-specific documents including CAD plans, inspection reports tenancy agreements and more
Full information displayed at multiple levels. For example, at portfolio, regional or individual property level
Complete transparency of arrears, rent review dates, maintenance dates and more.
Overall, the technology promotes stakeholder engagement and aids instant communication.
Carter Jonas' approach to planned preventative maintenance
Our experts tailor the content and format of our planned preventative maintenance reports to each client. The report is a tabulated building condition survey which includes a suggested budget for each building. We prioritise repairs, highlight building elements at risk of failure and suggest short term remedies. As well as identifying defects, we point out any non-compliance with current standards.

Not all clients require our comprehensive planned preventative maintenance package, especially when they are confident that interiors are well maintained. In some cases, only an external maintenance survey is required to keep the buildings in a good repair. We can advise on interiors, provide an overview of the condition and age of the building services from a visual inspection, and comment on the grounds surrounding the building and boundaries. Although we do not cover the condition of furnishings, we do assess the condition of built-in cupboards, sanitary ware and indicate any trip hazards to floor finishes. The report can also include a proposed decorative maintenance programme. We usually inspect roof spaces that are safe to access, however we can also hire high-level access equipment or drone cameras to inspect areas that are inaccessible and cannot be viewed by other means. We also provide sketched roof plans, clearly labelled to show where defects are detected and linked to individual reports in the summary sheets.

Where required, we can split a portfolio of properties into five batches of work and provide a rolling planned maintenance programme for each building every five years. Our full planned preventative maintenance service includes comment on insulation and energy efficiency, measured against current standards, and we outline appropriate measures to upgrade the buildings, including budgetary advice to help reduce the carbon footprint and operating costs.
Why choose Carter Jonas to provide you with planned preventative maintenance advice?
Our building consultancy professionals are located in Bristol, Birmingham, Cambridge, Oxford, Leeds and London. They have extensive experience in assessing and arranging repairs for a wide range of buildings. Our surveyors are experts in providing realistic costs and working closely with architects.

A senior level surveyor leads each project and is the main point of contact. Our lead surveyor will always review surveys undertaken by colleagues to ensure consistency in prioritising work and budgetary advice. Findings of the planned preventative maintenance report can also be presented to relevant governing bodies to encourage engagement and assist with prioritisation.

For larger property portfolios, we can offer three-year fixed price quotations for maintenance surveys. This is so our clients can prioritise buildings of most concern and spread inspection time and costs over three financial years.
Find out more about our approach to Planned Preventative Maintenance >
Our latest publications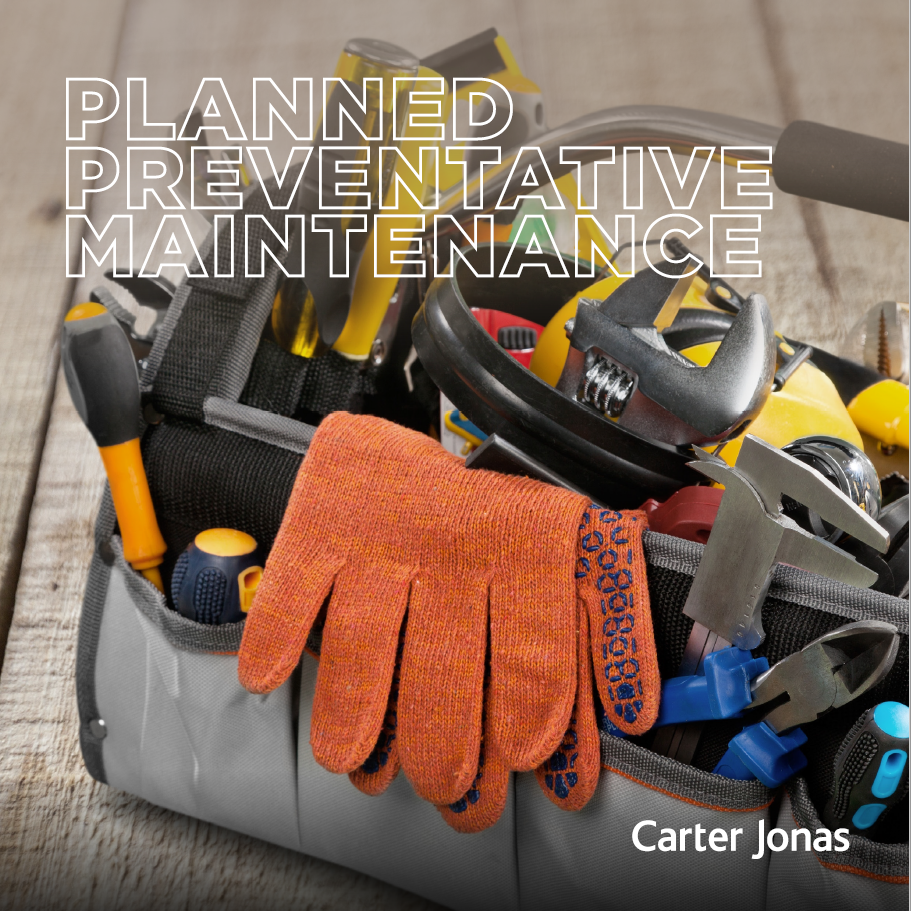 Keep Informed
Sign up to our newsletter to receive further information and news tailored to you.
Sign up now