We offer a collaborative approach in providing effective and deliverable property advice across the healthcare landscape, working with a diverse range of public and private sector client organisations including NHS trusts, clinical commissioning groups and sector focussed investors, operators and property developers.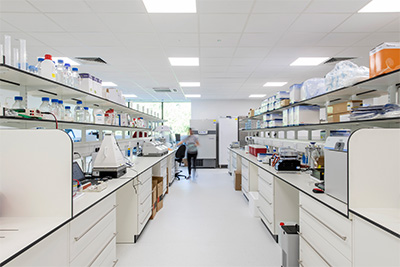 Carter Jonas offer a complete service package including shaping strategic direction, assisting in business case preparation, master plan proposals, testing financial viability, obtaining planning permission and facilitating development.
As part of a national and multi-disciplinary property focussed partnership, our experts can assist wherever you are in the UK and whatever your property concerns might be.
We demonstrate a deep and longstanding interest in the healthcare sector and work very closely with our clients to understand the detail of specific issues, opportunities and the operational context. We build long-term trusted relationships and are not afraid to ask probing questions.
We have been working with the team at Carter Jonas since 2016 to develop and deliver our strategic estate plans. We have received a highly personalised and attentive service from all the team at Carter Jonas, who have also integrated well with our other professional advisers and internal team. We continue to work with them and wouldn't hesitate to recommend them to others.

Director of Estates & Facilities, Croydon Health Services NHS Foundation Trust
Our Consultancy & Strategy team works with property portfolio owners to develop holistic estates strategies that are designed for active implementation. We draw on decades of experience in both the public and private healthcare sectors as well as experience from other property areas.
Our planning consultants tackle challenging planning issues head-on and are instrumental in delivering enhanced value across the healthcare landscape, including retirement villages and care, GP practices, private hospitals and large scale commercial and mixed-use developments. Development surveyors advise on all aspects of the property development cycle with their work including site appraisal, land assembly, viability analyses and marketing, in addition to advising on the working relationship between the parties in any transaction depending on access to skills, finance and attitude to risk.
Valuation advice forms a core part of our healthcare service as it sits at the route of all property decision making. As well as the more traditional core valuation services we also offer Modern Equivalent Asset (MEA) assessments in respect of asset valuations and a specialist team focussed on affordable housing.
Our agency and investment teams are also active across the UK in office, R&D, life sciences, industrial, residential, student housing and hotel markets. Our teams engage at high level in occupier, investor and developer markets to obtain the very best understanding of market requirements, trends and opportunities.
@
@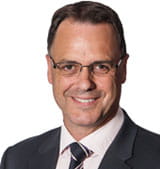 Richard Waterson
MRICS
Partner - Consultancy and Strategy
01865 404466
email me
about Richard
@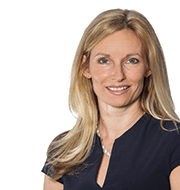 Emma Jewson
MRICS
Partner
01865 404463
email me
about Emma
Three career highlights:
Account lead for Buckinghamshire County Council estate management contract responsible for the overall client interface and including quality control aspects, job commissioning and KPI performance in addition to the direct delivery of many key projects including strategic sales, implementation of annual asset valuation programme, town centre regeneration schemes and other property initiatives.

Account director for Thames Valley Police between 1997 and 2012 responsible for property services delivery across Oxfordshire, Buckinghamshire and Berkshire and including acquisitions and disposals, rating, landlord and tenant, asset valuations, strategic advice, telecommunications, building consultancy, development consultancy and work place strategy.

Property advisor to Oxford University Hospitals NHS Foundation Trust. Development advice including the sale of a 270 unit surplus residential site in Oxford. Strategic estate planning across the estate with objectives of enhancing clinical use provision as well as maximizing income through long term investment activities. Negotiation of numerous landlord and tenant and development situations across the Trust estate.


I can provide advice on:
Emma is a Chartered surveyor with over 25 years of experience in the property industry, the majority of which has been spent acting for a wide range of clients - private, corporate, public sector and institutional.
Emma is expert in delivering development consultancy and agency services across the residential and commercial sectors. She provides clients with strategic development advice including valuation and viability appraisals, site assembly, disposals including land sales and development agreements, procurement of development partners and the project management of planning and development strategies.
I can provide advice on:
Commercial Valuations
We offer a wide range of Commercial valuation services.
FIND OUT MORE
Property Management
We can help manage your commercial property.
FIND OUT MORE
Related services
Property & Asset Management
The Carter Jonas approach is to ensure that the relationship between landlord and tenant is produ...
Explore service
Valuation & Advisory
The valuation of property is a core part of our practice and stands at the heart of all property ...
Explore service
Industrial
Whether you are looking to acquire or lease an industrial property, or you are seeking an industr...
Explore service
Our other commercial services