OUR DILAPIDATIONS SERVICES
Our building consultancy professionals are able to provide advice on all aspects of dilapidations, including schedules of dilapidations and dilapidations claims.

DILAPIDATIONS
The term dilapidation is usually used to refer to the condition of a property during or at the end of its occupancy, and the costs a tenant has at the end of their lease to restore the property back to its original state or pre-let state. However, at all stages of a property lease, and not only at termination, questions are inevitably raised around dilapidations. For example, what can the landlord expect in terms of the building's state of repair and what will it cost the tenant to remedy any breaches of covenant?
At Carter Jonas, our professional team of building surveyors can advise on both tenant dilapidations and landlord dilapidations, providing each of our clients with expert advice.
HOW CAN CARTER JONAS HELP WITH YOUR DILAPIDATIONS LIABILITY?
We offer expert dilapidations advice at every stage of a lease term to both landlords and tenants. Specifically:
Preparing terminal schedules of dilapidations
Preparing interim schedules of dilapidations during lease terms
Negotiating financial settlements for landlords and tenants on termination of a lease
Monitoring lease expiry works for tenants
Tendering, project managing repair and reinstatement works for tenants prior to lease end, or for landlords after expiry of the lease
Preparing dilapidations assessment reports prior to new leases being granted or during the term of the lease
Providing schedules of condition at lease commencement
Dilapidations experience across all commercial asset classes
S18(1) valuations
Advising on VAT for dilapidations
LANDLORD DILAPIDATIONS
A landlord can instruct a building surveyor to prepare a schedule of dilapidations to document the breach if a tenant fails to comply with the terms of the lease. Read more about this on our guide to dilapidations for landlords.
TENANT DILAPIDATIONS
If a tenant fails to comply with the terms of the lease, they could be faced with a significant bill to recover the loss incurred by the landlord as a result of those breaches. Read more on our guide to dilapidations for tenants.
DILAPIDATIONS COVENANTS
All commercial leases contain covenants, i.e. a set of rules on what can and cannot be done on the land or in the property, which require tenants to repair and decorate buildings and maintain the land they occupy, in addition to complying with the relevant statutory requirements. Any alterations or additions to the building may have to be removed, if required by the landlord, through the landlord's claim document called schedule of dilapidations. This document will refer to any breaches of the tenant's lease obligations.
The wording of such covenants can be complex and the emphasis on the structure of each clause can affect the tenant's liability, as well as the landlord's expectation of the condition of the building at the end of the lease. Repairing covenants may be limited by a schedule of condition, which can impact a dilapidations claim. Landlords may wish to claim for loss of rent or other mesne profits. These can include service charges and insurance premiums or professional fees.
WHY MIGHT YOU NEED A DILAPIDATIONS SURVEYOR?
An important consideration is whether the lease covenants or the circumstances at expiry of the lease will allow a claim to be successful. All this requires careful consideration and interpretation when assessing the potential dilapidations liability at the end of the lease and how this may affect a potential claim. A surveyor can provide help with understanding lease obligations, as well as managing tenants on how to comply with them. A correct assessment of dilapidations, by an experienced dilapidations surveyor or building surveyor, can guide landlords and occupiers in a range of property decisions. For example, whether they should renew a lease or exercise a break clause, or whether to re-let or redevelop.
Also, the evolution of the PLA Pre Action Protocol has significantly influenced the way dilapidations issues are resolved by placing the emphasis on achieving an early resolution of claims by both parties. Our considerable experience enables us to provide our clients with reasoned and pragmatic advice to encourage early resolution, thereby avoiding costly disputes and helping both parties to move on quickly after lease expiry.
WHY CHOOSE CARTER JONAS TO PROVIDE YOU WITH DILAPIDATIONS ADVICE?
Our building consultancy professionals are located in Bristol, Birmingham, Cambridge, Oxford, Leeds and London. Our designated teams contain highly qualified and experienced chartered building surveyors and dilapidations surveyors who consistently provide a professional, effective, and personal service.
All our building surveyors have built up extensive experience of advising landlords and occupiers on dilapidations matters. Our vast portfolio of work allows us to consider any potential situation which may arise when providing guidance on dilapidations.
For example, our expertise is essential in preparing schedules of condition that provide the foresight to avoid potential dilapidations issues. We also provide our clients with technical due diligence which considers dilapidations matters when advising on freehold or leasehold commercial property acquisitions. Our building surveying offering also includes extensive knowledge of how matters relate to historic building conservation and an invaluable blend of experience to address the unique issues that can arise on expiry of a lease for a listed building. To find out more about the advice we can offer with regards to historic buildings, click here.
Our latest publications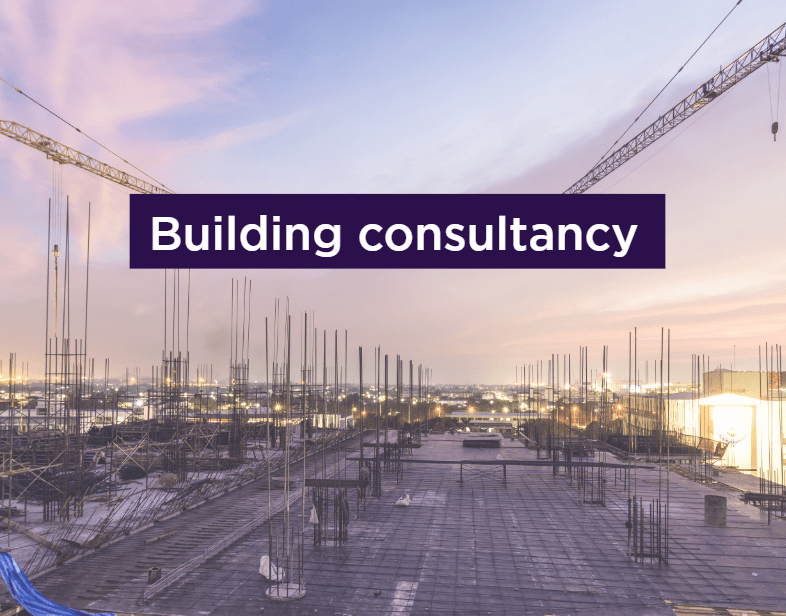 DILAPIDATIONS BACK IN THE SPOTLIGHT
Read now what our experts have to say about the implication of dilapidations when businesses exercise lease breaks.
READ NOW