Natural Capital
Natural capital has the potential to offer landowners a number of ways to generate income by taking steps to improve the environment.

Natural capital is currently at the front of the minds of farmers, landowners and land managers. We believe there will be a number of ways for income to be generated into estate budgets by taking steps to improve the environment.
Management and advice
Putting land into an environmental scheme may not always be the best use of land, financially or from a wider strategic perspective. Carter Jonas works with landowners to understand their requirements and vision for their farm or estate and can advise on the right land use to match client expectations.
As the legislation and regulation emerges, we are keeping a close eye on how this will affect our rural clients as well as the industry as a whole and are advising appropriately.
Carter Jonas, with a nationwide team of experts in both rural land management and planning and development consultancy, is well placed to help both landowners and developers in navigating the intricacies of the various sources of income from natural capital both from the private and public sector particularly with regard to Biodiversity Net Gain.
Private sector funded initiatives
Biodiversity Net Gain
Under the Environment Bill and the NPPF, developers will be required to leave the biodiversity relating to a development site in a better state than before they undertook the development. Where it's not possibly or viable to achieve this onsite, this presents an opportunity for farmers and landowners, who can implement an environmental improvement on their land in return for a payment from the developer.
Carter Jonas has a long legacy of managing rural land and currently has 1.3 million acres under management. This, combined with a planning and development team who is currently advising on 23,000 acres of potential development land, with the capacity for 100,000 new homes, puts Carter Jonas in an unrivalled position to match developers with landowners for mutual benefit.
If you would like to register, either as a developer looking to offset, or as a farmer/landowner interested in entering into an agreement, you can do so by emailing us.
Carbon Offsetting
Businesses looking to reduce their carbon footprint can do so by making a payment to a farmer or landowner in return for implementing a change to their land or farming practice which facilitates the capture of more carbon.
Thanks to our legacy of rural land management, we are well placed to match businesses looking to offset all or some of their carbon production with interested farmers and landowners. To register to be part of a scheme, please email us.
Government sector funded initiatives
Natural Capital is also a source of income for farmers and landowners through the government's Countryside Stewardship Scheme, which provides financial payments to farmers for managing their land in a way that provides environmental protection or benefit, including boosting wildlife and biodiversity, protecting water and soil, allowing public access and managing flood risk.
This is just one of the government's subsidy schemes, and more information about our grants and subsidy services can be found here. Link to grant funding page, not yet live.
The Agriculture Bill also speaks of a move away from direct payments to farmers for farming land, to a system where payments can be made for providing public benefits.
Carter Jonas is tracking progress of the Agriculture Bill and will be ready to advise clients when there is further clarity on the replacement subsidy scheme.


Latest News
Natural capital has the potential to generate income for landowners by taking steps to improve the environment. But what is 'natural capital'? Find out here.
One aspect of the Environment Bill is the proposed introduction of legislation for conservation covenants. But what are the implications? Find out here.
Could the obligation for developers to leave the environment in a better state than they found it lead to opportunities for landowners? Find out here.
@
Mark is a rural partner responsible for agency and professional work in East Anglia.
Since qualifying in 1998 Mark has undertaken asset management of institutional rural property, advised landowners, farmers and institutions on strategic development opportunities, provided valuation advice for loan security, tax and expert witness instructions. Mark also undertakes rural professional work such as rent reviews and some estate management. In September 2013 Mark became a partner of Carter Jonas with a regional remit to undertake rural agency and professional work leading the rural team in the Cambridge office.
Mark completed a degree in Rural Enterprise and Land Management at Harper Adams, is a member of the Royal Institution of Chartered Surveyors and is a RICS Registered Valuer. Outside of work Mark lives just outside Newmarket, plays hockey, takes part in a small number of sprint triathlons. He is also involved with his local YFC club, Suffolk RABI and the South Suffolk Show Association.
I can provide advice on:
Our latest publications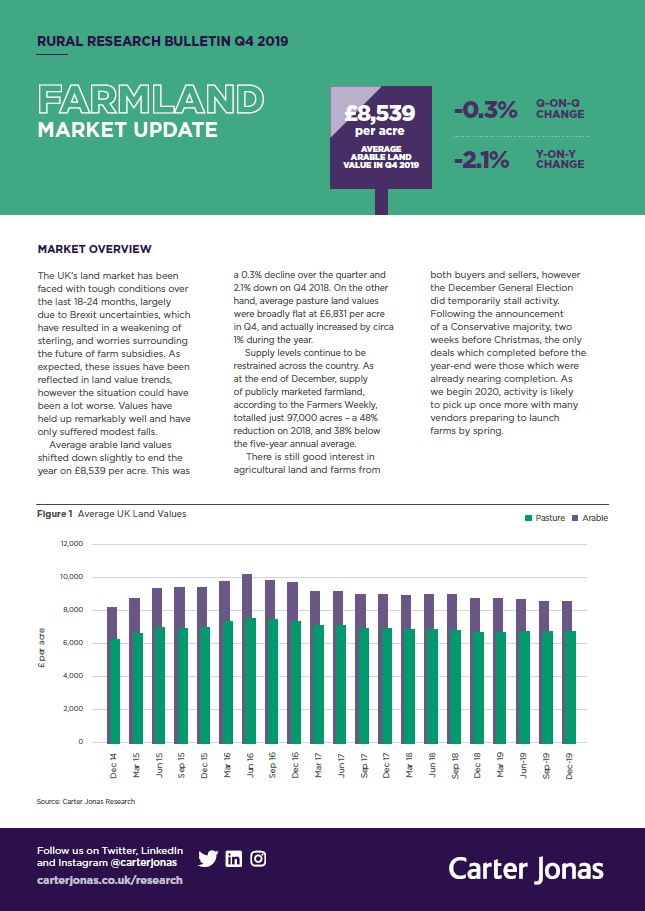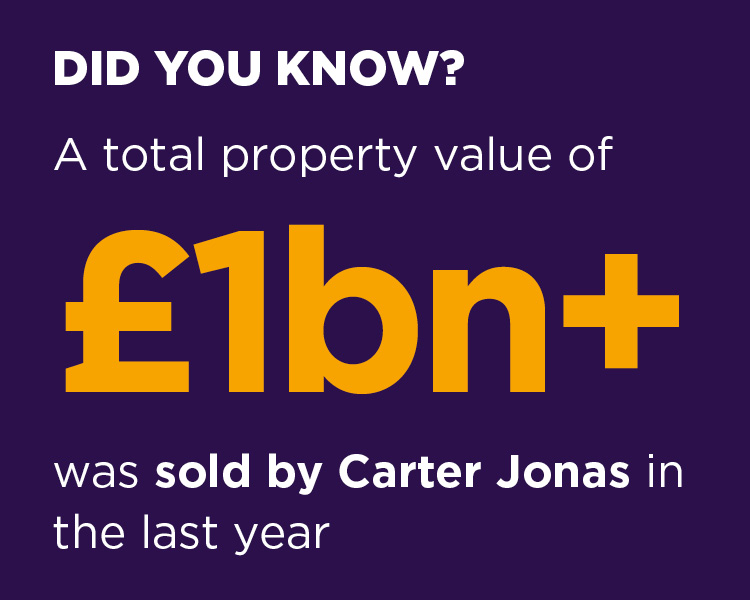 Related services
Rural Land & Business
Carter Jonas's rural team is renowned for its quality of service, expertise and the '...
Explore service
Planning & Development
Planning is an integral part of many projects on farms and estates, and is often the starting point ...
Explore service
Farming & Agribusiness
Carter Jonas' farm consultancy team works with landowners and farmers of all sizes, throughout...
Explore service
Our other farms, land & estates services