The process of assembling land can take many forms, with compulsory purchase being just one, used only as a last resort.
At the start of the process, our team of expert land referencers will identify parties whose land and rights might be affected by the new scheme.
After completing this stage, our land assembly team will begin the process of acquiring the necessary land and rights by negotiation with the land or property owner, and we have an excellent track record of success in doing so, without having to resort to using compulsory purchase powers.
Inevitably there will be times when it is not possible to reach an agreement, and at this stage our compulsory purchase team can step in.
Our Compulsory Purchase Order (CPO) experts are able to advise from an early stage on building a robust case for compulsory purchase as a back stop to negotiations, providing budget estimates of compensation liability, negotiating immediate or deferred acquisitions, and advising throughout the process of gaining and using powers.
Carter Jonas has one of the few specialist land assembly and compulsory purchase teams in the UK who advise across all market sectors. We have experience and expertise throughout the compulsory purchase process, from laying the groundwork in policy support to settling compensation claims after confirmation of the CPO.
As well as education and nationally significant infrastructure sectors, our infrastructures team offers land assembly services for new projects within the following sectors:
@
@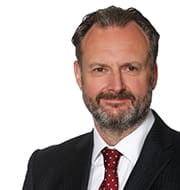 Paul Astbury
Head of Regeneration
020 7518 3328
email me
about Paul
@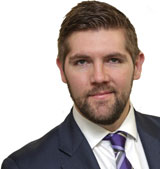 Simon Mole
Head of CPO and Land Assembly
01962 833398
email me
about Simon
@
Ben Thomas
MRICS
Associate Partner
0113 203 1077
email me
about Ben
Paul is a Partner, and Head of Compulsory Purchase based out of our Head Office at Chapel Place, London.
I can provide advice on:
Find me on Linkedin
Simon has over 13 years of professional expertise advising both acquiring authorities and claimants from the public and private sectors across transport, infrastructure and regeneration schemes. Clients include Network Rail, Transport for London and Buckinghamshire County Council.

For those promoting powers, Simon has significant experience in all aspects including formulation, referencing production of CPO documents, objection management, and implementation of powers and negotiating claims. He is leading land and property teams on a number of significant projects across the country including East-West Rail Phase 2, AVTM Metrobus and Havering Housing Zone.

Simon has experience in valuation, claim negotiation and drafting scheme objections He has given evidence at CPO Inquiries and Hearings and has prepared expert evidence for the Upper Tribunal (Lands Chamber). Simon is a member of both the Compulsory Purchase Association and the National Infrastructure Planning Association and an RICS Registered Valuer.
I can provide advice on:
Ben's role is providing land assembly services for infrastructure and regeneration projects, either through private treaty negotiations or if necessary through Compulsory Purchase Powers. He assists acquiring authorities promote and implement Compulsory Purchase Orders, including negotiating claims with affected parties whilst assisting authorities create and maintain realistic property cost estimates.
Ben qualified as a Chartered Surveyor in November 2013 following past roles as a Compulsory Purchase Surveyor as well as working in property management and as a commercial agent. He has therefore gained a wide breadth of experience, but his specific expertise is in compulsory purchase and compensation.
I can provide advice on:
Our other infrastructure sectors services