Commercial Tenant Advisory

Carter Jonas' dedicated team of commercial property specialists is on hand to provide you with advice on all aspects of occupying space – from lease renewal to rent review and relocation.
As part of a national and multi-disciplinary property partnership, we have experts to assist you wherever you are in the UK and whatever your property concerns might be.
Our expertise covers:
Negotiating lease renewals
Negotiating rent reviews
Negotiating break-option-linked rent reviews and lease restructuring
Procuring contractors for fitting out works and project managing
Carrying out pre-contract building, air conditioning and passenger lift surveys
Undertaking dilapidations 'exit' liability cost assessment, negotiation and project management
Advising on HM Revenue & Customs capital allowances and tax relief on the cost of fitting out works
Carrying out business rates analysis and appeal/reduction services
Undertaking service charge audits and reduction services
By working with us, you will see first-hand that we appreciate our role is not only to provide you with professional guidance, it's also to foresee and understand any possible concerns and ongoing queries you might have.
One of our particular specialisms within Commercial Tenant Services is performed by the Central London team: they solely represent the interests of tenants in lease renewal and rent review negotiations and in leasing new commercial premises. These experts have many years of experience of the London office market, which is key to securing the best deals for clients across the capital.
Our latest publications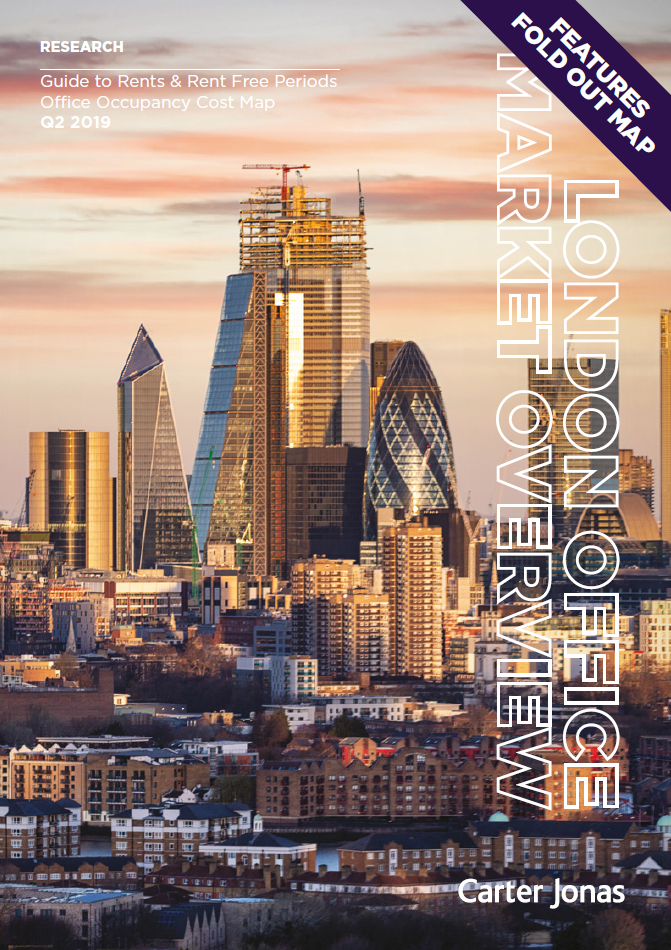 DOWNLOAD
London Office Market Update Map – Q2 2019
Download PDF
22 Bishopsgate
The biggest single office building in Europe, Sir Stuart Lipton reveals all.
Find out more
Keep Informed
Sign up to our newsletter to receive further information and news tailored to you.
Sign up now
Related services
Valuation & Advisory
The valuation of property is a core part of our practice and stands at the heart of all property ...
Explore service
Rural Land & Business
Carter Jonas's rural team is renowned for its quality of service, expertise and the '...
Explore service
Our other office services