Public & Third Sector
We have experience working with over 150 local authorities across London and key regional centres throughout the UK.

Top Enquiries
Where do we operate from?
Where do we operate from?
We operate from offices in Central London and in key regional centres throughout the UK. This ensures that not only can we provide fully informed strategic advice, but we can also follow our recommendations through to implementation. This is achieved by working closely with colleagues across the country, drawing upon relevant specialist skills and regional knowledge.
Which disciplines do we cover?
Which disciplines do we cover?
The expertise across our multi-disciplinary business spans a wide range of sectors, including commercial, planning and development, rural, residential, infrastructure, architecture and building consultancy.
Who do we work with?
Who do we work with?
Carter Jonas works with over 150 local authorities, public-sector and third-sector organisations, providing specialist consultancy and strategic services to central and local government, health, education, blue-light services, regulatory authorities and charities. Our key focus is the alignment of the estate with the organisation's strategic business objectives, leading to improved operational efficiency and effectiveness, and delivering long-term cost savings and tangible service delivery benefits.
@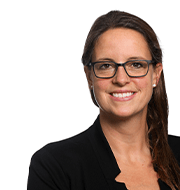 Alexandra Houghton
MRICS
Partner - Head of Consultancy and Strategy
020 7518 3225
email me
about Alexandra
@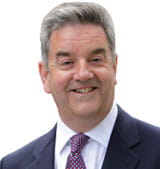 Ian Southall
FRICS
Partner - Consultancy and Strategy
020 7408 9233
email me
about Ian
@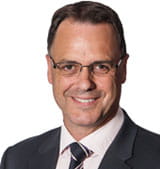 Richard Waterson
MRICS
Partner - Consultancy and Strategy
01865 404466
email me
about Richard
Three career highlights:
Significant involvement in and preparation of the Ministry of Defence 'Footprint Strategy' announced in the House of Commons, during a 2 year secondment to DIO.
A number of Central Government and Local Authority Green Book Business Cases leading to relocations, change programmes and adopting new ways of working.
Sale of Centrepoint Tower to Almacantar under the Targetfollow administration
I can provide advice on:
Three career highlights:
Strategic Property Adviser to QVC for 12 years through their expansion into the UK
Including location consultancy, acquisition and program management of the
Construction of a 750,000sqft distribution warehouse and 1,000 seat call centre.
Head of Estates for Ingeus UK through their major expansion delivering 35 new sites
from search to fully fitted occupation in less than 9 months
Key Account Manager for DWP's National Property Adviser for 15 years including
drafting 3 estate strategies to initially merge 2 departments' estates and then
deliver the rationalisation strategy that led to savings in excess of £375m pa.
I can provide advice on:
Three career highlights:
Account lead for Buckinghamshire County Council estate management contract responsible for the overall client interface and including quality control aspects, job commissioning and KPI performance in addition to the direct delivery of many key projects including strategic sales, implementation of annual asset valuation programme, town centre regeneration schemes and other property initiatives.

Account director for Thames Valley Police between 1997 and 2012 responsible for property services delivery across Oxfordshire, Buckinghamshire and Berkshire and including acquisitions and disposals, rating, landlord and tenant, asset valuations, strategic advice, telecommunications, building consultancy, development consultancy and work place strategy.

Property advisor to Oxford University Hospitals NHS Foundation Trust. Development advice including the sale of a 270 unit surplus residential site in Oxford. Strategic estate planning across the estate with objectives of enhancing clinical use provision as well as maximizing income through long term investment activities. Negotiation of numerous landlord and tenant and development situations across the Trust estate.


I can provide advice on:
Our Public and Third Sector Services