Top Enquiries
Do you offer 3D renderings?
Do you offer 3D renderings?
At Carter Jonas we understand that clients often need to see a realistic interpretation of a proposed space, whether it is a small extension, an office interior or a new build, before moving forward. Having an in-house 3D rendering service allows us to provide a strong perception of the space that is being designed. We can engage with the client in a way that just would not be possible without the use of such technology.
Can you help me design my dream property?
Can you help me design my dream property?
We will explore alternative design approaches through feasibility studies and sketch designs, selecting the optimum solution that best suits your needs. The creation of a bespoke tailored solution for your living, working or recreational needs will require your full involvement. Your architect should identify imaginative solutions that meet your functional requirements, yet lift the mundane to become something truly special.
Can you help me manage my project?
Can you help me manage my project?
Taking on the project management of your build is a balancing act of objectives. You can think of this as the self-build triangle, with the three points being time, money and quality - which all affect each other.
Should one point run over you can expect a detrimental and often costly consequence as a result.
Fortunately Our experienced project management teams are comprised of experienced and professionally qualified construction experts and highly trained junior staff and graduates, who work together to achieve the successful delivery of any building project.
GET IN TOUCH
Our Services
We offer architecture and building consultancy services an across all sectors, including commercial, retail, residential, health, education and culture.
@
Richard Love
MRICS
Head of Architecture and Building Consultancy
020 7518 3299
email me
about Richard
@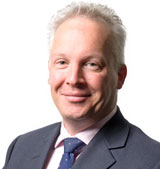 Jason Brown
BSc (Hons) MSc MRICS MAPM
Head of Project Management and Cost Consultancy
07881 011907
email me
about Jason
@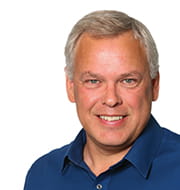 Simon Turl
ACIOB
Partner
01635 230220
email me
about Simon
Richard Love is a Partner, Head of Building Surveying in our London Commercial Team. Richard joined from Watts Group PLC where he worked since 2010, most recently as director in it's project consultancy group. Richard's role is to provide building consultancy services, including relocation management, contract administration, design, strategic procurement and conservation advice with our clients.
Career Highlights:
Ealing Town Hall:
Full external restoration of Grade II Listed Victorian Gothic town hall building. The project arose from a survey identifying incidences of dangerous stonework and the project incorporated extensive masonry repairs, reroofing, redecorations, stained glass replacement, access improvements and drainage improvements. Works on site were delivered over an eight month period during which the town hall remained fully operational.

The Royal College of Psychiatrists HQ Relocation:
Project management services in respect of all aspects of the HQ relocation for this prestigious medical college. The relocation centred around moving into a 50,000sq ft 1980's office building and delivered a comprehensive strip out and refurbishment including the creating of canteen and catering facilities, conference space, library including antique book collection and sublet space. The relocation was delivered in 9 months (inception to completion) and Richard also handled dilapidations matters on exit.

Career developments
Being appointed to the board overseeing the expansion of the Carter Jonas Commercial Division, which took place in early 2017. Also, managing the expansion of the Architecture and Building Consultancy team. The service line has doubled the number of specialists working within it in the last two years, becoming the largest team within the division. Further growth plans are currently in place for the next few years.
I can provide advice on:
Find me on Linkedin
Jason is a Partner at Carter Jonas based out of our Oxford office and working within the Commercial team.
Career Highlights
Being published in the construction press with my views concerning collaborative working on construction projects
Being responsible for the successful delivery and handover to the operator of a highly complex new build leisure centre
Being appointed to develop the Project and Cost Management team within Carter Jonas
I can provide advice on:
Simon joined Sutton Griffin, now Carter Jonas, in 1999 and in 2010 was promoted to Director, specialising in commercial, retail and residential work with special responsibility for the technical design and contractual delivery of projects. His experience in large-scale projects enables him to guide Carter Jonas schemes through calm waters. Simon also ensures that the firm harnesses the latest technologies to create graphics and presentation materials that are second-to-none. Simon's interests are predominantly dictated by his family of three young sons and their own sporting activities but if he does get a break from taxi driving, he enjoys attempting to play golf and sailing.
I can provide advice on:
Building Consultancy Sectors