Carter Jonas has been a trusted property advisor to the transport sector for over 15 years and our innovative approach and experience working on large-scale schemes for clients such as Network Rail, HS2 and Highways England has enabled us to grow and invest in a core specialist team of transport experts.
This team works with colleagues from around the business to deliver a multi-disciplinary range of services to the transport sector – we are able to advise our clients throughout the lifecycle of their transport infrastructure projects and take a holistic approach to such projects, considering them in their regional or national context, in order to provide robust, strategic advice.

We have experience in all enabling powers through which major transport infrastructure schemes are normally promoted – Hybrid Bills, Transport and Works Act Orders, Highways Act or Development Consent Orders. From sponsorship, through public engagement, consenting, land assembly, compensation, to project management, we provide strategic and practical advice from inception right through to project completion.

We operate across a wide range of transport infrastructure projects including:
Heavy rail projects
Light rail, tram and guided bus projects
Motorways, trunk roads and strategic road projects
Port and airport development and expansion
Our services within the transport sector include:
Compulsory Purchase & Compensation
Geospatial & Referencing
Land Assembly
Valuation & Due Diligence
Agency & Investment
Asset Management
Planning & Development Consenting
We offer the following services within the Energy sector:
@
@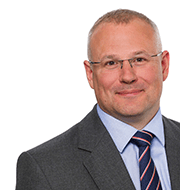 Christian Green
Head of Transport
0121 794 6243
email me
about Christian
@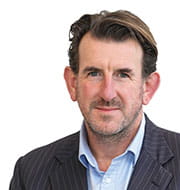 Mark Hall-Digweed
Head of Infrastructures
07801 666144
email me
about Mark
Christian is a Partner in the Rural Infrastructures team and is based at our Snow Hill office in Birmingham.
I can provide advice on:
Mark Hall-Digweed heads the Infrastructures department, where he has developed the team to deliver project management, land agency and property consultancy services to utility, public sector bodies and civil engineering organisations. The team is very successful and has grown to attract large clients such as Network Rail. Mark was also appointed in 2010 to lead Carter Jonas's cross divisional Public Sector Group, where he is responsible for developing clients with complex multi-faceted requirements.
Marks primary skills include multiple site management, high level negotiation and dispute resolution, programme management and the implementation of new systems, estate management, as well as compulsory purchase and compensation work. He has high levels of experience in all of the above.
I can provide advice on:
Find me on Linkedin
Our other infrastructure sectors services