Travelodge Rent Review
Clifton Way, Cambridge

Client

Travelodge Hotels Limited

Sector

Commercial

Location

Clifton Way, Cambridge

How we helped
@
@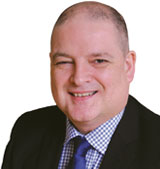 Will Mooney
MRICS
Partner - Head of National Commercial Development
01223 633889
email me
about Will
@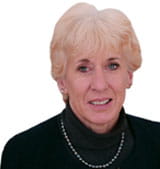 Kate Procter
Associate Partner
01223 346624
email me
about Kate
Will Mooney is a Partner based in Cambridge. He has over 27 years experience of the agency, investment, acquisition and development markets in this region and nationally. He specialises in the office, business and science park, hotel, retail and leisure sectors. Will provides strategic advice to many institutional, national and international clients, including ARM Holdings, The Downing College, Development Securities, Carisbrooke, University of Essex, Goodman, Greene King and Travelodge.
I can provide advice on:
Three career highlights:
100% success rate in third party determinations relating to central retail premises.
Valuation of a substantial property portfolio comprising development land, retail, office, industrial, and leisure premises.
Preparing for, pitching and winning a long term contract for the professional and management work for one of the major Cambridge Colleges following a recommendation from an existing College client.
I can provide advice on:
Carter Jonas were appointed to advise the client on the likely outcome of the outstanding rent review where the rent quoted amounted to an increase of nearly 47% on the passing rent.
Travelodge required Carter Jonas to negotiate with the landlord's agent with a view to avoiding the uncertainty of a third party determination, whilst achieving the best possible reduction from the landlord's quoting rent.
Carter Jonas's role included reviewing title documents and interpreting the rent review provisions within the lease, assembling and adjusting comparable evidence to support the client's case. Additionally identifying relevant factors to limit the rent increase, specifically the shell condition in which the premises was let and falls to be valued for the purpose of the review. We were able to negotiate a considerably reduced rent increase of approximately 21%, recommending settlement to the client and overseeing the completion of the rent memoranda to document the settlement.