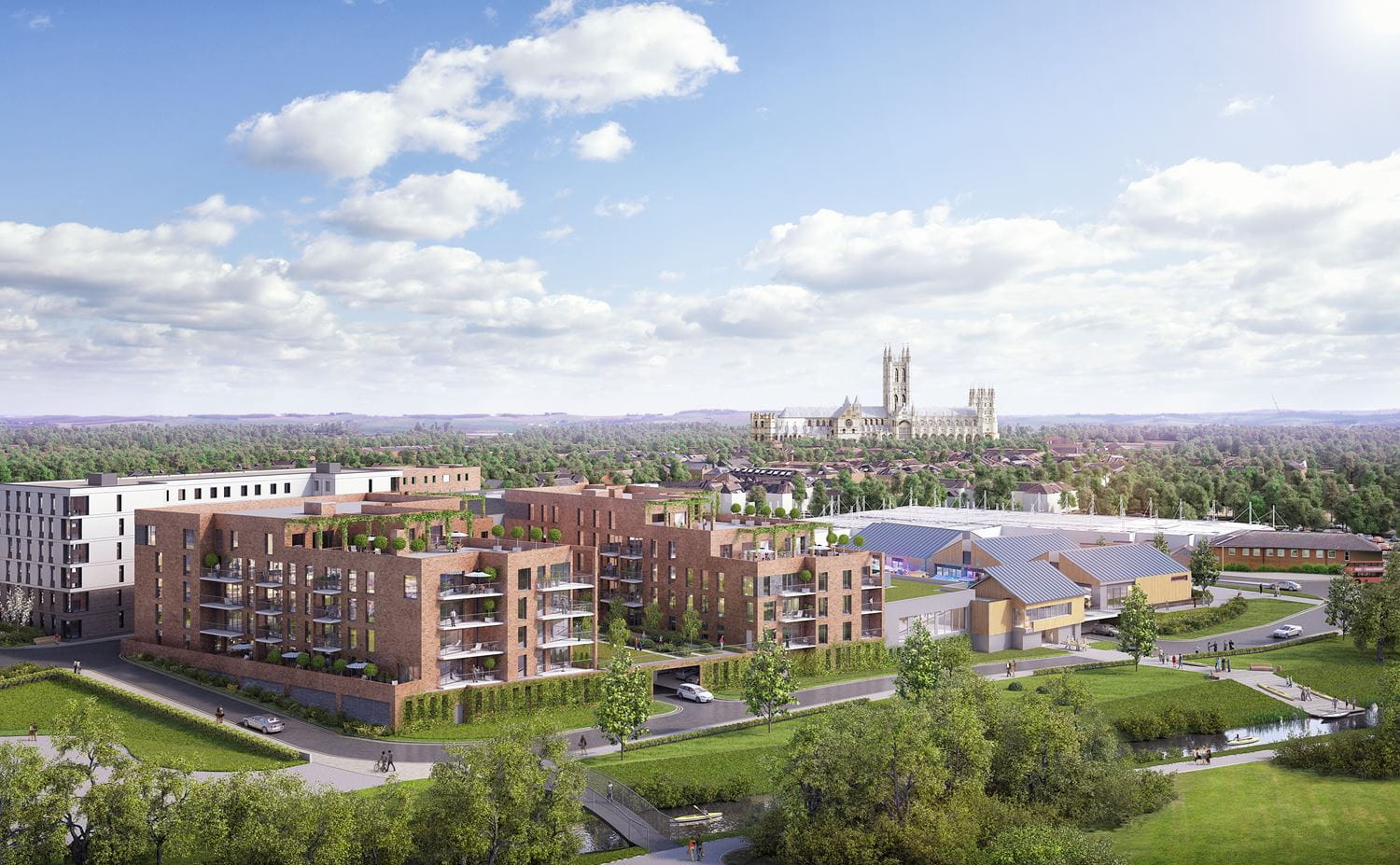 Canterbury Riverside
Canterbury, Kent

Client

Canterbury City Council

Sector

Planning & Development

Location

Canterbury, Kent

How we helped
@
Jon leads the Carter Jonas London development team, providing strategic development advice, feasibility and viability studies, acquisition, disposal and marketing advice and advice on structuring and procuring development partnerships. He has 30 years' experience, working initially in local government and then in consultancy at Donaldsons, Knight Frank and GL Hearn.

I can provide advice on:
Our development professionals have been advising Canterbury City Council on the development of land at Kingsmead, on the edge of Canterbury city centre, for over six years.
The Council's objectives for the former coach park and depot site were for the development of a leisure-led mixed-use scheme, including a cinema, restaurants, retail and residential uses.
The site is mainly Council owned, but also includes some land owned by third parties. It is located in a sensitive area adjacent to the River Stour and in the viewing corridor for Canterbury Cathedral, a World Heritage site. There are a number of listed buildings immediately adjacent to the site.

Following feasibility and viability advice and market testing, we led a marketing and developer procurement process via the EU Negotiated Procedure. A preferred bidder, Bouygues Developments (now Linkcity), was selected and a development agreement signed.
The Council and Linkcity worked in partnership to prepare a planning application for the site and an application was submitted. Planning permission for the development of a five screen Curzon cinema, 40,000 sq ft of restaurant, bar and retail space, 490 student bedrooms, 189 homes and a 250-space basement car park was then granted. A compulsory purchase order was made and confirmed.
During this time, the scheme faced viability challenges resulting from additional abnormal development costs and difficult market conditions in the retail and leisure market. Our professionals advised on restructuring of the development agreement and a forward funding of the cinema and commercial leisure element of the scheme by the Council. A Red Book valuation of the site was provided as part of the Council's 'Best Consideration' procedures for site disposal. This restructuring of the scheme allowed it to move forward with the CPO being implemented.
Construction commenced recently, with completion expected in the coming months. Our professionals are also acting as the 'Council's representative' monitoring the construction progress.