Restoration of the Dinmor Coastal Quarry
Anglesey

Sector

Energy & Marine

Location

Anglesey

How we helped
@
@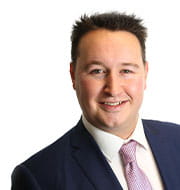 Charles Hardcastle
MRICS, FAAV
Head of Energy and Infrastructure Valuations - North
07969 354368
email me
about Charles
Charles is a Partner, based in Yorkshire but who operates on a National basis across the country. He heads the Carter Jonas Energy and Marine Team which deals with a wide range of energy projects including wind, solar PV, hydro power, anaerobic digestion plants, biomass plants, peak power generators, clean coal, oil and gas, coal bed methane and energy storage projects.
The services provided in the energy sector include site referencing and transmission matters, site search and evaluation, feasibility studies, financial modelling, planning applications and site consents, landowner support and site promotion, due diligence, valuations, finance, site acquisitions and disposals, power brokerage, wayleave negotiations and feedstock procurement.
The Marine team manage a significant coastal portfolio around England through leases, licences, easements and consents. Activities within the area are varied and cover a wide range of issues such as port developments, marinas, moorings, jetties, cable and pipeline river crossings, outfalls and regulating and conservation leases and stakeholder liaison.
Outside of work, Charles is keen cricketer who also tries to maintain a handicap in golf and enjoys country pursuits.
I can provide advice on:
The Minerals & Waste Management Division advised on the restoration of the Dinmor coastal quarry on the north eastern tip of Anglesey.
The extraction and processing of limestone had taken place at the Dinmor coastal quarry on the north eastern tip of Anglesey since the early 1900s, coming to an end 20 years ago. The site had not undergone any formal restoration and there were significant volumes of permitted reserves remaining.
The landowners approached Carter Jonas in 1997 and preliminary discussions with the last operators commenced with a clear brief to secure a first-class restoration for the site. The main aims were to make the area safe, improve the stretch of coastline both visually and ecologically, and to ensure the site was restored to a state that offered more profitable opportunities to an agricultural after use.
The scheme incorporated the findings of a geotechnical survey on the stability of the old quarry faces as well as proposals to address coastal erosion, public safety, landscaping, and habitat recreation. The quarry floors were levelled, old buildings removed, soil and overburden stockpiles used, and the old quarry jetties removed. One of the main achievements of the exercise has been its contribution to attracting a multi-national fish farming company to part of the site.
The previous operator bore the cost of the restoration, which ran into several hundred thousand pounds.