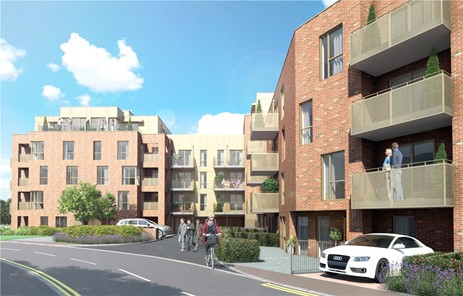 Client

Hill Residential

Sector

Residential

Location

Cambridge

How we helped
A beautifully designed scheme of 50 apartments & 8 townhouses situated on a private road just off Hills Road.
The development is a joint partnership between Hill Residential and Homerton College located only a few minutes from the train station and only a short walk from the historic City Centre. Homes of this caliber and location are rarely available in Cambridge, so be sure to register your interest.
Located on a private road, just off the coveted Hills Road, this inspired project is fantastically located within easy access to the train station and wealth of amenities that the city has to offer, makes this an outstanding location in which to call home; whether you're looking for city living or the perfect place from which to commute.
Excellent transport links make access to amenities quick and easy and the property is in a prime location, less than a mile from the train station, the city centre and all the amenities on offer. Cambridge also boasts a comprehensive cycle network and an excellent public transport system.
Just a short walk to Cambridge station, regular trains run non-stop to London Kings Cross, with a journey time of 48 minutes. Other direct rail destinations include Liverpool Street, Norwich, Birmingham, Peterborough, Ipswich and Stansted Airport.
Prices From: £400,000
Live/ Not Live: Not Live