Commercial Property Overview - Cambridge
Our research experts, collaborating with our eastern region professionals, have considered the future of the commercial property market in Cambridge, including the lasting impact of the COVID-19 pandemic.
The video includes national context, resilience of the Cambridge market, an update on the office sector, an outline of the industrial sector, and an explanation of the current state of the investment market.
For further information on the commercial property market, or to speak to a property specialist, please
contact us.
@
@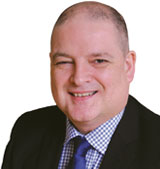 Will Mooney
MRICS
Partner - Head of Professional and Commercial Services in the Eastern Region
01223 633889
email me
about Will
@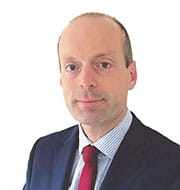 William Rooke
Partner - Eastern
01223 326815
email me
about William Rooke
@
Daniel Francis
Head of Research
020 7518 3301
email me
about Daniel
Will Mooney is a Partner based in Cambridge. He has over 27 years experience of the agency, investment, acquisition and development markets in this region and nationally. He specialises in the office, business and science park, hotel, retail and leisure sectors. Will provides strategic advice to many institutional, national and international clients, including ARM Holdings, The Downing College, Development Securities, Carisbrooke, University of Essex, Goodman, Greene King and Travelodge.
I can provide advice on:
William Rooke is an investment and commercial development property specialist.
Three career highlights:
Land assembly in central Cambridge for 316 room student housing scheme.
Acquisition of vacant office building in North Cambridge for £1m and subsequent letting and Asset Management to create a £7m investment.
Securing planning consent and anchor tenants for a £100m industrial development in the Midlands.
Daniel Francis has been Head of Research at Carter Jonas since 2018. He is responsible for delivering the firm's programme of market and topic-based research, providing clients with the insight they need. Daniel's main focus is the commercial market, and he works closely with his rural and residential research colleagues.

Daniel is a member of the Investment Property Forum and the Society of Property Researchers.
I can provide advice on:
Simply Better Advice
View our commercial response to COVID-19
FIND OUT MORE