Commercial Property Overview - Oxfordshire
Our research experts, collaborating with our Oxfordshire regional professionals, have considered the future of the commercial property market in Oxfordshire, including the lasting impact of the COVID-19 pandemic.
The video includes a consideration on the resilience of the Oxfordshire market, an update on the office/R&D sector, an outline of the industrial sector, and an explanation of the current state of the investment market.
For further information on the commercial property market, or to speak to a property specialist, please contact us.
@
@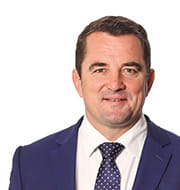 Jon Silversides
MRICS
Business Space Agency - Oxford
01865 404458
email me
about Jon
@
Daniel Francis
Head of Research
020 7518 3301
email me
about Daniel
Three career highlights:
Over a career spanning nearly 30 years involving all forms of property from a nuclear bunker through to the vast majority of the County's main business schemes, it is difficult to choose just three highlights; the following are certainly are worthy of note:

Letting acquisition, for SkyCaddie, at Haddenham:
I have chosen this as we were presented with a challenging brief by our client but I was able to use my market knowledge to unearth an off market opportunity that we subsequently acquired on very favourable terms.

Sale of Foxcombe Hall, Oxford: It is not often you get to market a University Campus and, as such, our disposal of the former Open University Campus at Boars Hill has been a highlight, working alongside our residential team on this high profile instruction.

Letting Instruction, Silverstone Park: I am currently leading this letting instruction on behalf of MEPC, where we have been responsible for over 200,000 sq ft of lettings in the past 12 months and I enjoy helping guide the park's future development form, alongside the wider team.
I can provide advice on:
Daniel Francis has been Head of Research at Carter Jonas since 2018. He is responsible for delivering the firm's programme of market and topic-based research, providing clients with the insight they need. Daniel's main focus is the commercial market, and he works closely with his rural and residential research colleagues.

Daniel is a member of the Investment Property Forum and the Society of Property Researchers.
I can provide advice on:
Simply Better Advice
View our commercial response to COVID-19
FIND OUT MORE