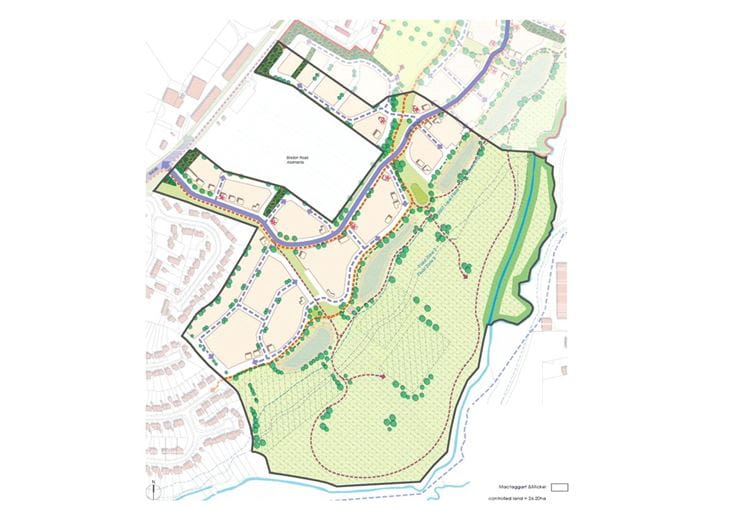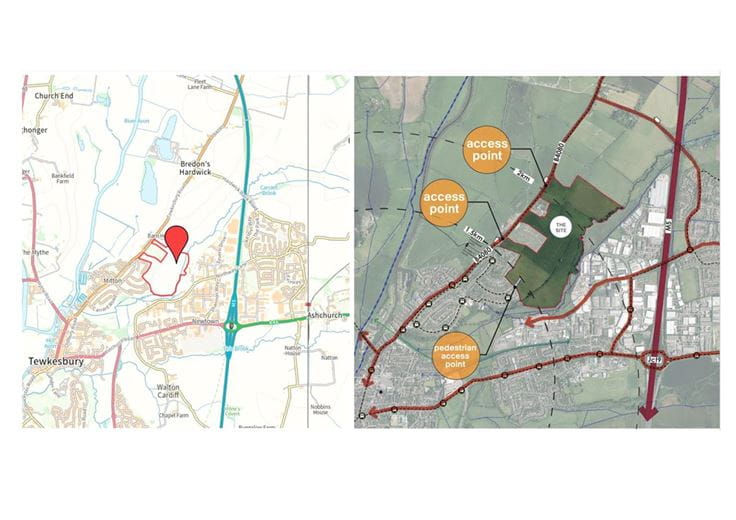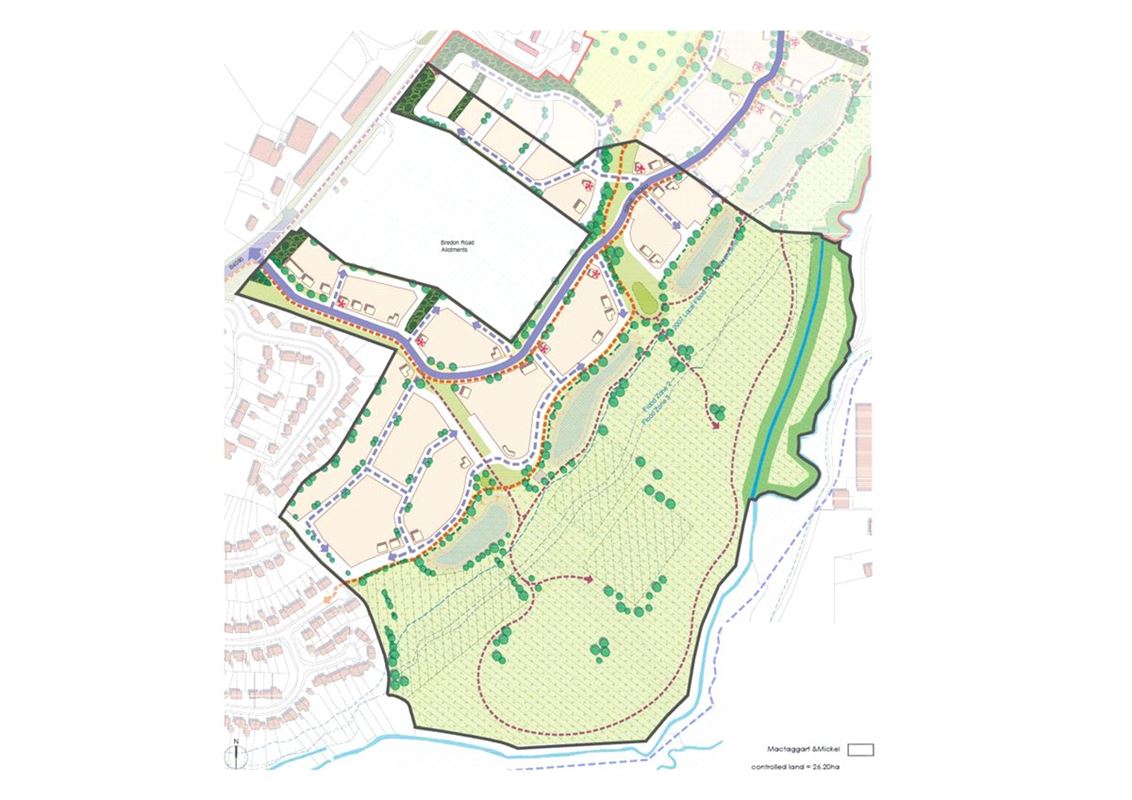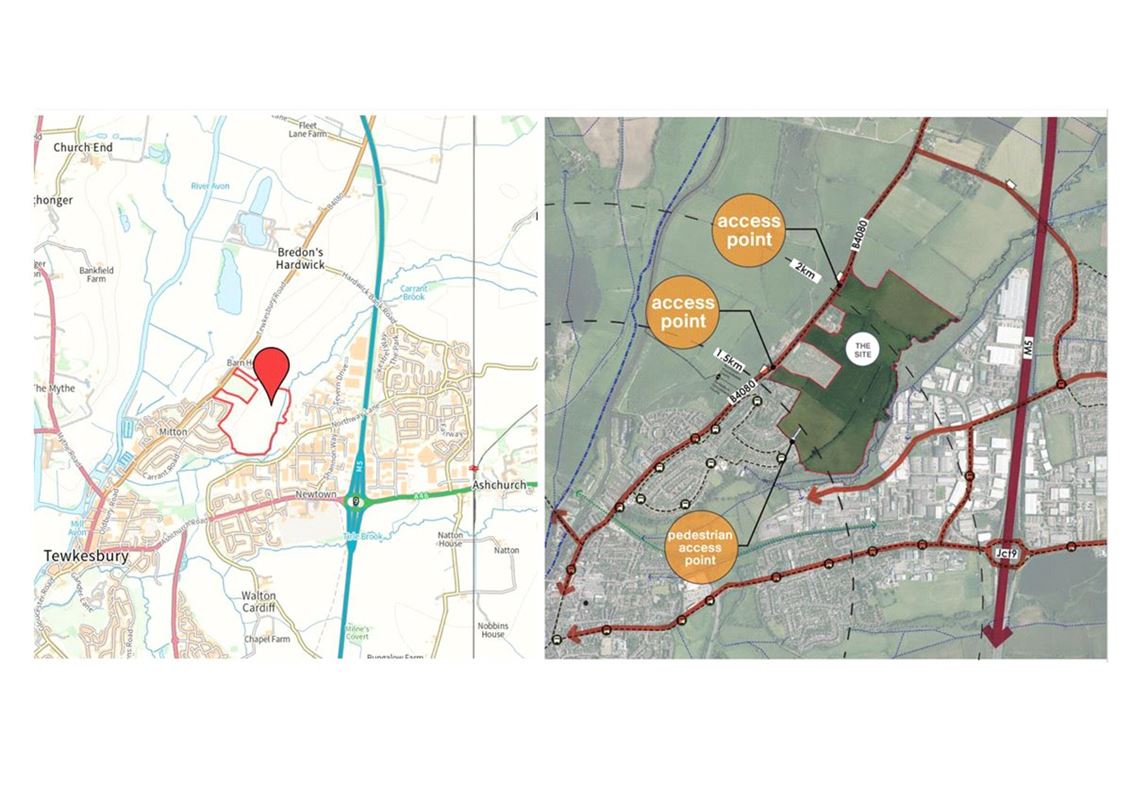 Bredon's Hardwick, Tewkesbury, GL20
Bredon's Hardwick, Tewkesbury, GL20
RESIDENTIAL DEVELOPMENT LAND
LAND AT MITTON, BREDON ROAD, BREDON'S HARDWICK, TEWKESBURY
Anticipated Planning Permission for up to 250 dwellings (as part of a wider 500 unit scheme) in 64.74 Acres (26.2 Ha)
The site currently comprises of a number of separate parcels of pastureland. The 'sale land' edged blue on the front cover is the retained phase of the subject disposal for 250 dwellings. The whole scheme comprises 500 dwellings in total. Land outside of the sale area is held under option to Barratt Developments PLC. The site is bound to the north-western boundary by Bredon Road. To the eastern and southern boundary is the Carrant Brook which runs the length of the site and further east are industrial estates off Northway and Shannon Way, which is then bound by the M5 motorway.

The land offered for sale extends to approximately 64.74 Acres (26.2 hectares). The wider and whole application site extends to approximately 112 acres (45.30 hectares). The sale area forms part of an anticipated Outline Planning Permission for 250 dwellings as part of the wider 500 dwelling scheme.

? Anticipated Planning Permission for up to 250 dwellings
? Greenfield development land
? Extending to 64.74 acres (26.2 hectares)
? Strategic employment locations nearby

ADDITIONAL INFORMATION
A Data Room www.landatbredonroad.com- has been prepared to accompany these marketing particulars, to provide detailed information relating to the planning application, planning appeal, Section 106 Agreement, technical information, surveys, drainage/utilities info and legal documents.

TERMS
Offers for the freehold of the land parcelled for 250 dwellings with vacant possession are invited by way of Informal Tender for the site (part of wider application). Tenders should be submitted by email in accordance with the 'Bid Pro Forma' contained in the Data Room and be received by both Bruton Knowles and Carter Jonas prior to Noon on Thursday 6th October 2022.

Offers should be unconditional – subject to receipt of Outline Planning Permission being allowed at Appeal. See the Bid Pro Forma for further details.

Tenders should be submitted to both:
Scott.winnard@brutonknowles.co.uk
Steve.morris@carterjonas.co.uk

VIEWING
The Property may be viewed from the highway. Parties wishing to walk the site should arrange an appointment.
Key Property Details
Location

Village
Carter Jonas reference

PDS220005
Search similar in neighbouring areas
Thinking of selling?
FIND OUT WHAT YOUR PROPERTY IS WORTH