Martlesham Heath Masterplan
Suffolk Police Headquarters, Martlesham Heath

Client

Suffolk Constabulary

Sector

Planning & Development

Location

Suffolk Police Headquarters, Martlesham Heath

How we helped
The Suffolk Police Headquarters was a purpose-built campus dating back to the 1980s developed on land acquired from the Bradford Trust, the developers of the low-density Martlesham Heath Village immediately to its south.
Despite being located on the site of Martlesham Heath Airfield, the area today is well-vegetated from a mixture of planting and natural regeneration.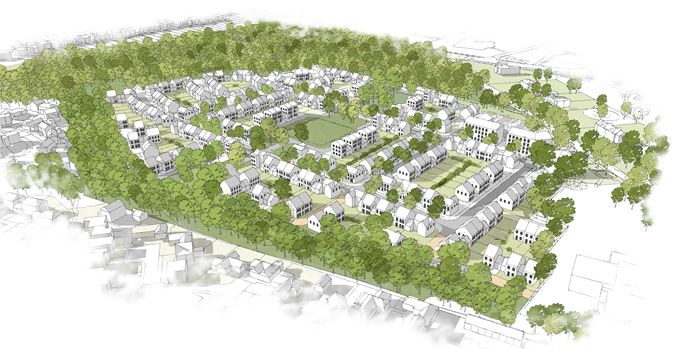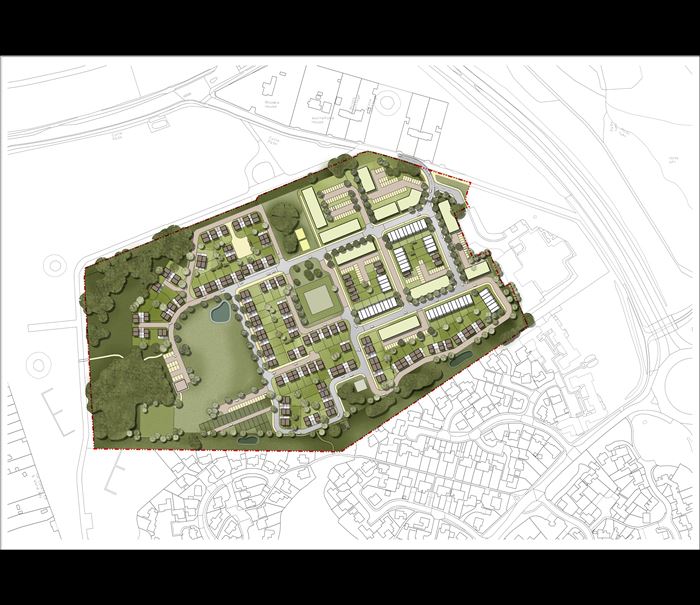 After the authority's review of its requirements a Police Investigation Centre was located on 1.5 hectares of land to the east of its main campus. Following this we were commissioned to investigate the capacity of the remaining 10.5 ha. site, should the Constabulary be relocated elsewhere. The secure site falls into 3 parts: the main orthogonal campus in the east; a central recreational open space area; and an area of woodland and scrub in the west. All parts are relatively well screened by tree and shrub planting.
A masterplan was developed which:
Achieves between 225 and 250 dwellings at variable densities
Develops a range of 1 to 5 bedroom units of which 33% are affordable
Retains important trees and open spaces
Protects and enhances areas of wildlife interest