Twins help Milton Park to spread news
Date of Article

Jan 07 2014
Keep Informed
Sign up to our newsletter to receive further information and news tailored to you.
Sign up now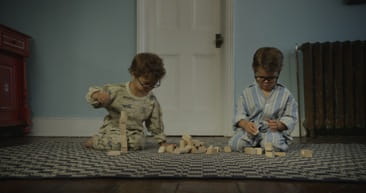 A video telling the story of twins and their lifelong quest from birth to find the perfectly designed, sustainable office building, in the best location, with skilled workforce and community, has been used to launch a £15 million new office development to potential occupiers by MEPC at Milton Park, Oxford.
101 and 102 Park Drive are two high specification office buildings that are currently under construction and part of the Science Vale UK Enterprise Zone.  Once completed, the buildings will be the only new Grade A office accommodation available to let in Oxfordshire and will total 55,500 sq ft and house 500 staff.  Rated BREEAM Excellent, they will be available from February and May 2014 respectively as two connected buildings for one occupier or on a floor by floor basis at a quoting rent of £24.50 per sq ft.
The video charts Tim and Tom from birth, showing their love of great design, and the importance of an excellent location and efficient running costs.
Andrew Barlow, commercial director at MEPC, said:  "We looked at how we could tell the story about our two new buildings in a light hearted and informative way.  Our twins and their quest represent the contemporary nature of the two buildings.  They help to show those companies who will take space that they will become part of a modern and dynamic business park.
"Our substantial investment in these two buildings underlines our confidence in not only the improving Oxfordshire economy and its attractiveness as a great location for businesses, but also our ability to give our customers a great place to work, with flexibility and great customer amenities, which is reflected in our 90% tenant retention rate."
Milton Park is now home to more than 200 companies employing 6,800 staff and is one of UK's largest business communities.  It totals 300 acres of outstanding landscaped grounds.  101 and 102 Park Drive are being designed and built to the best modern standards, offering minimal environmental impact and the lowest running costs.  A further 200,000 sq ft of office, laboratory and industrial development are planned at Milton Park for the next two years.
Jon Silversides, partner, commercial, Carter Jonas said:  "We expect these two offices to attract either a large occupier or those companies looking to expand into an outstanding and high specification office building with the added benefit of the connections to the A34, M4 and M40 for Oxford, London and beyond.  The video will capture the imagination of those tenants who value great design, location and efficient running costs."
Carter Jonas and Knight Frank are the letting agents.  Riverfilm directed and filmed the video.
To view the video, please visit: www.miltonpark.co.uk/video